Best Way to Carry Bricklaying and Masonry Tools Here, we look at the bricklayer's toolbox bricklayers tool bag and the best bricklayers tool buckets.
When you have quite a collection of the best quality bricklaying tools, then you need a way of carrying them around the construction site. It doesn't matter if you are a construction worker, a bricklayer, a plumber or a DIYer. You need room to organise your tools. There are different ways bricklayers carry their tools. It includes tool bags, toolboxes, buckets or tool organisers.
Toolboxes and tool bags have trays and zips that can store bricklaying and masonry tools. You can carry your bricklaying tools in many ways, So we decided to come up with numerous tool bags, toolboxes and buckets that professional bricklayers and masons recommend.
This review will help you find the best way to store and carry bricklaying and masonry tools, whether you are a seasoned pro or an apprentice bricklayer!
Bricklayers Tool Bags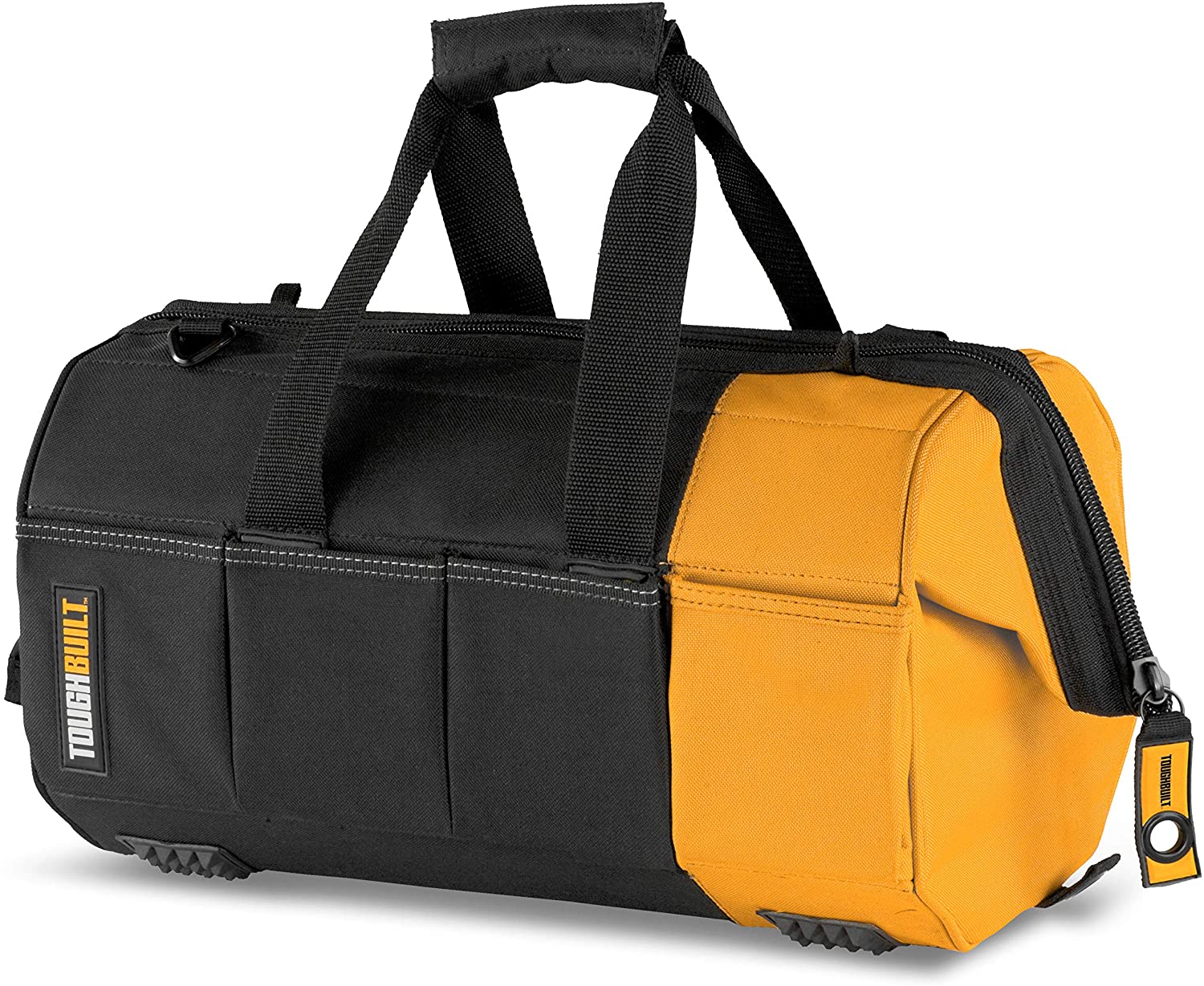 This ToughBuilt Massive mouth tool bag is made up of sturdy material.
It has an inner plastic lining that keeps the bag in a perfect octagonal shape.
There are 32 versatile pockets both inside and outside of this bag.
You can easily carry tools in an organised manner. It has a wide mouth that helps you with easy access to the bag to find tools. There is also a lockable zipper that can be closed when you are working at a construction site. Its shape can easily hold the tools in place, and it is a good bricklayers tool bag.
Pros:
The material is quite sturdy and is easy to carry around.
It has 32 versatile openings for organising tools.
Good bricklayers tool bag
Cons:
It does not have any adjustable strap.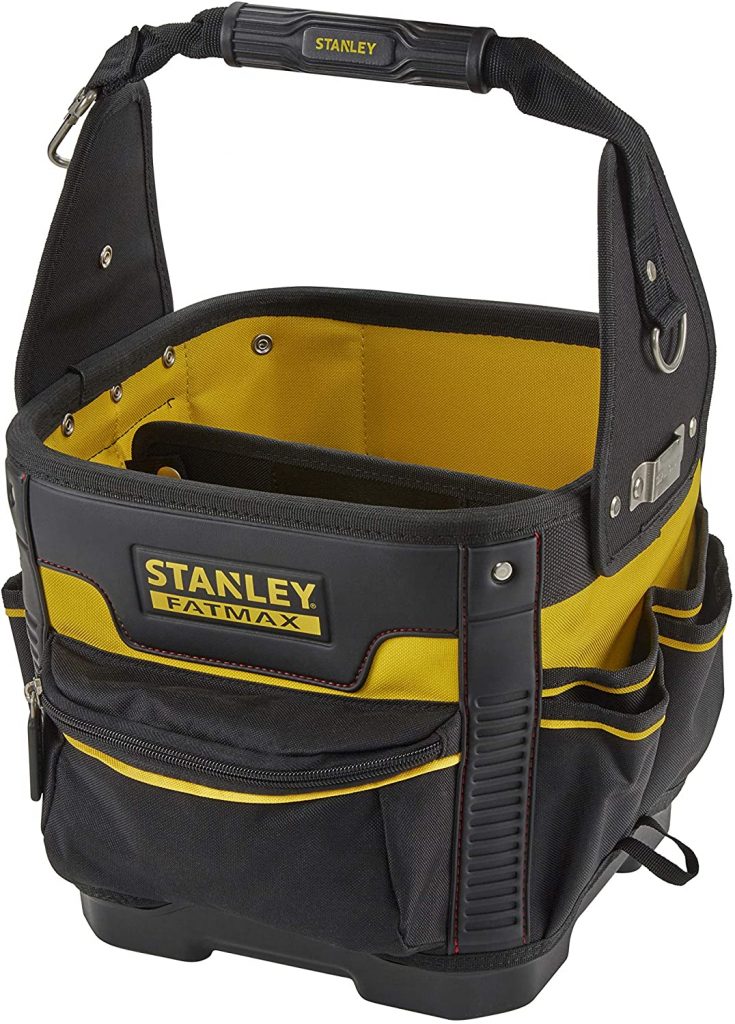 Stanley FatMax tool bags are famous due to their durable material and lightweight.
This technician tool bag comes made up of nylon with a plastic waterproof base. There are lots of pockets that can organise the tools for you. This bag's structure and shape make it a good bricklaying tool bag, and similar to a bucket, It is easily accessible. It has a very comfortable holder that offers an easy grip. There is also a steel holder for a Bricklayers tape measure. The shoulder strap allows easy carrying of this tool bag.
Pros:
It has a shoulder strap for easy carrying.
There is a divider with a belt clip to separate the frequently used tools.
Cons:
The outer pockets do not hold the tools much securely.
Good Bricklaying tool bag
Similar to a tool bucket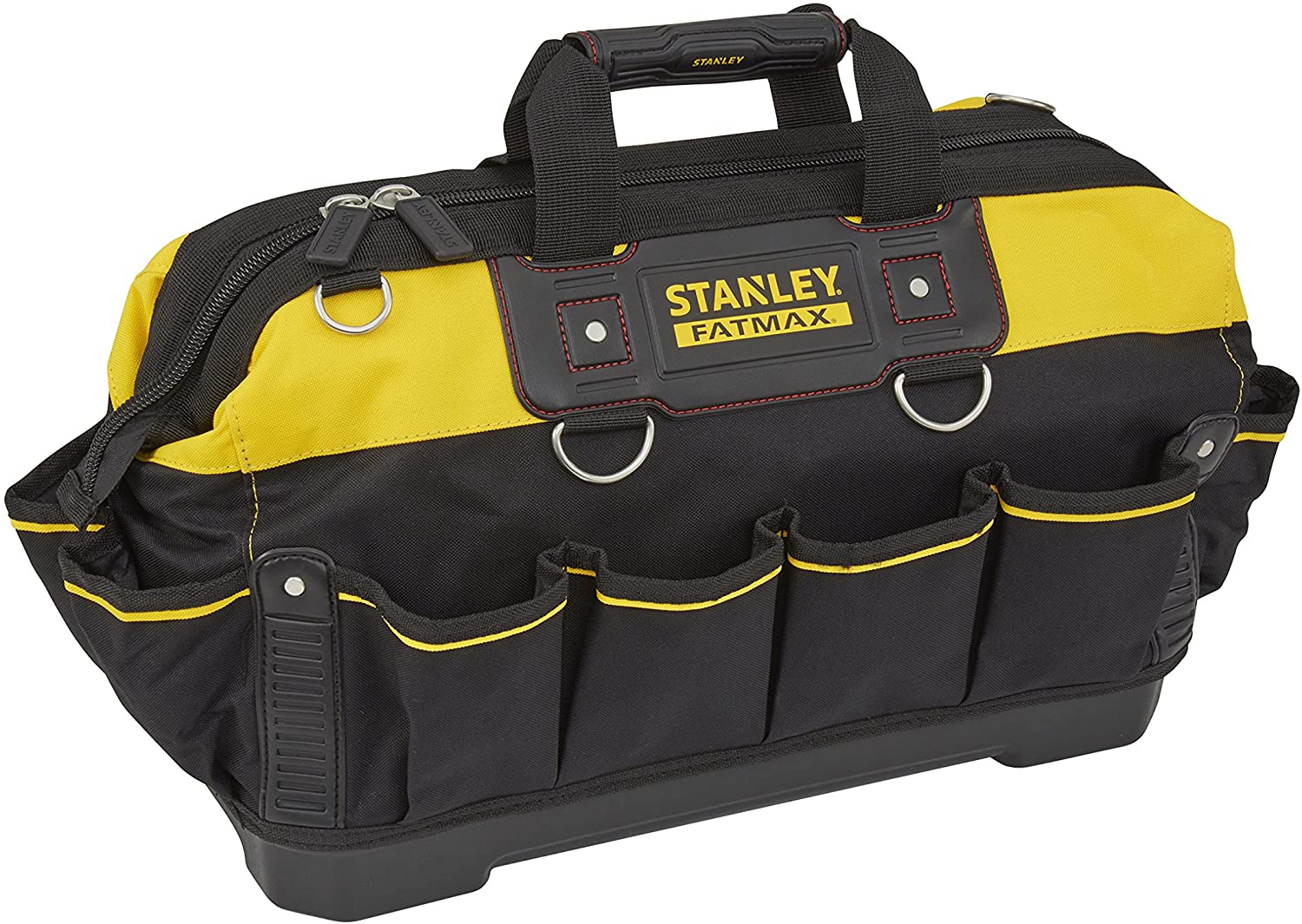 STANLEY is one of the leading manufacturing companies in terms of hand tools and other accessories. So once again, it's another Stanley tool bag on the list. This Stanley tool bag is an 18-inch tool bag with numerous zippers and pouches. The bag is quite durable with 600×600 rugged denier polyester. It comes with a handle that has a comfortable rubber grip and an adjustable strap. The bottom of this bag is water-resistant and has multiple pockets to organise tools it's a good solid bag that would make a great bricklayers tool bag.
Pros:
There are four hooks on the exterior to hang tools.
It has a very rugged and sturdy built.
Cons:
This bag is not waterproof overall.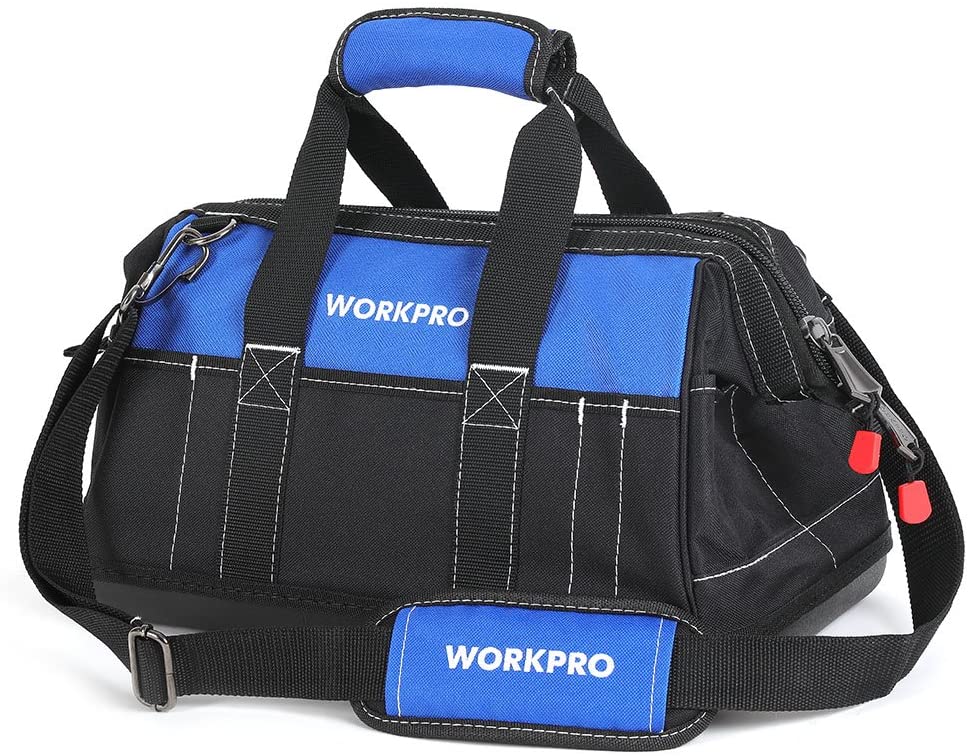 WORKPRO is a 16-inch wide-mouth tool bag having 13 pockets and eight belts. You can easily organise your tools both outside and inside of the pack. There is a padded handle at the top, so you can easily carry it around. There is an adjustable strap so you can easily carry it. The pockets are about 4.5 inches deep, so you can easily fit an extensive range of tools in them. The outer belts help accommodate jointers, pencils or lines and pins, and other frequently used tools to make an excellent durable bricklaying tool bag.
Pros:
It is an affordable bag with numerous features.
There is an adjustable strap for easy carrying.
Cons:
The zippers are not of good quality.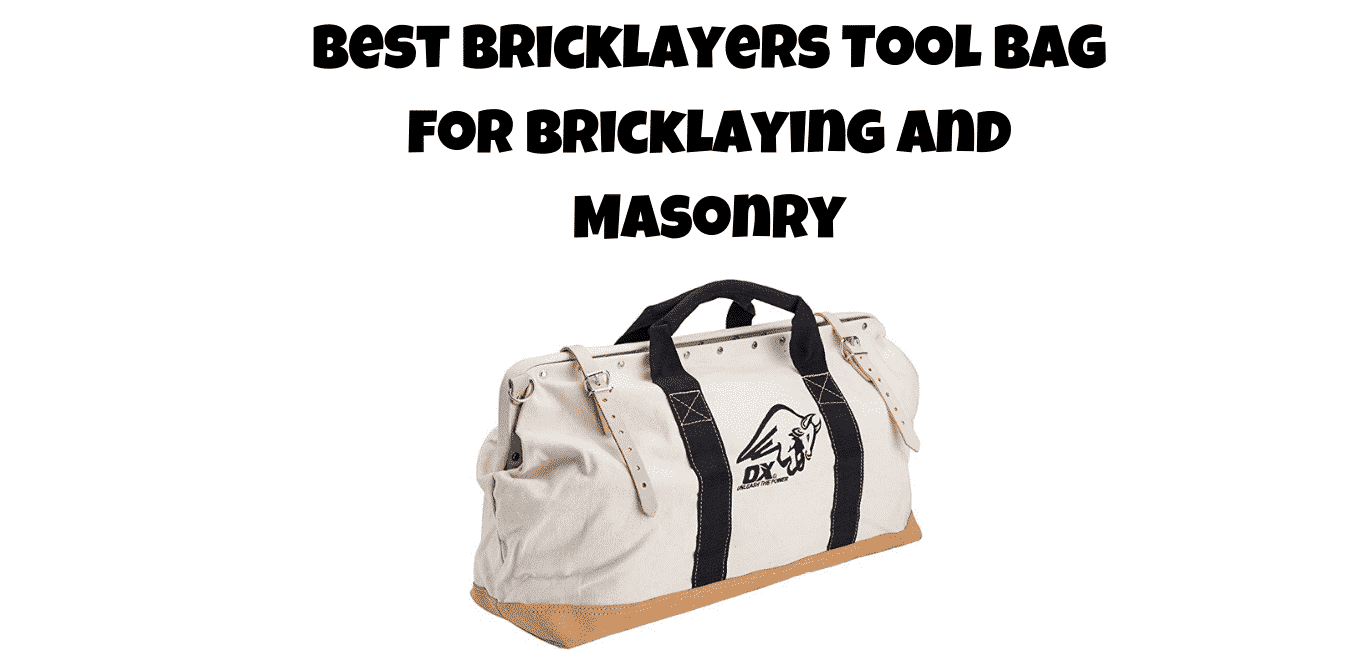 Good Bricklayers Tool Box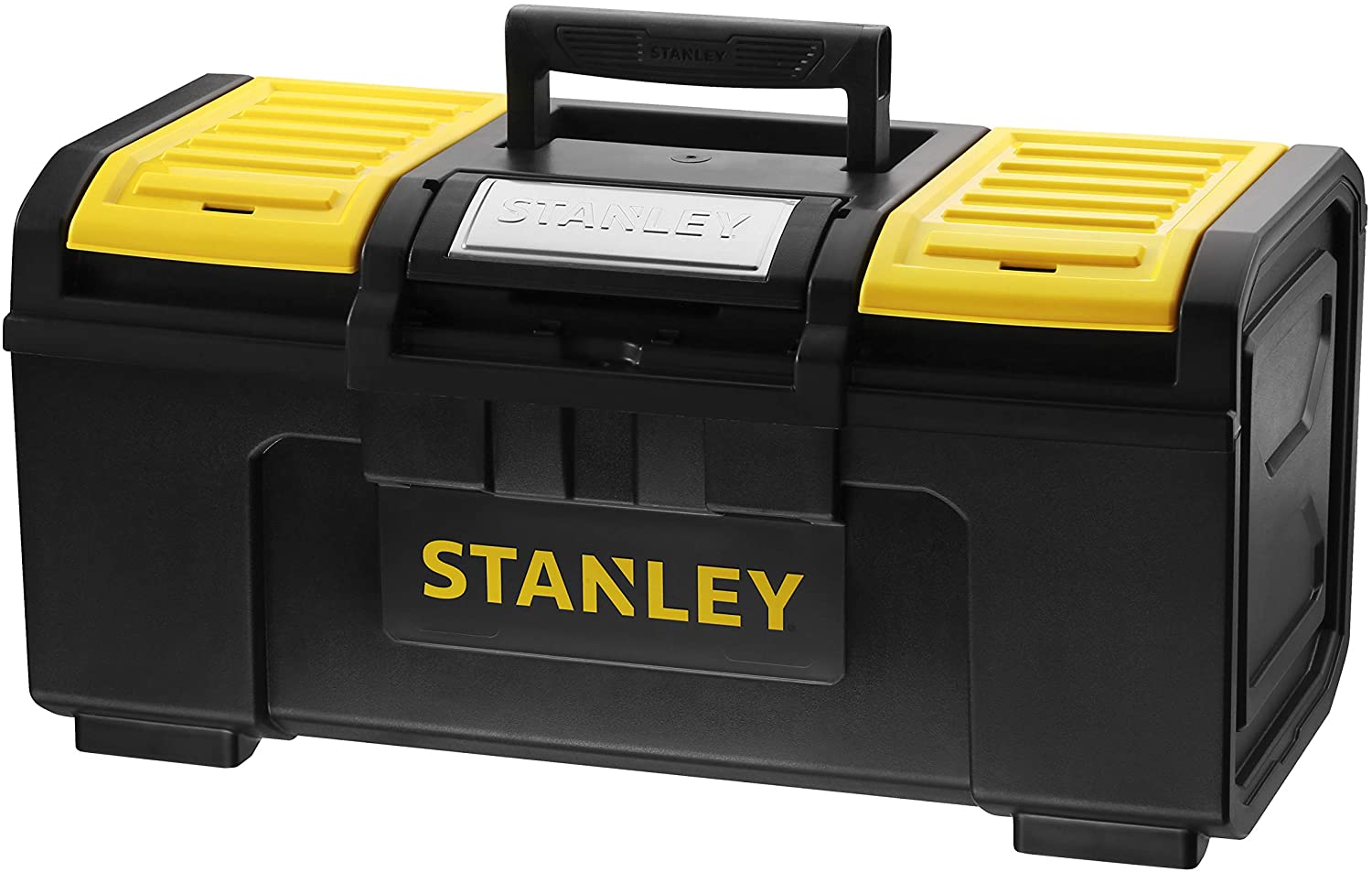 Finding a good bricklayers toolbox to take on the site can be challenging, as at this moment there isn't and made explicitly for the, but the This Stanley 19 inch toolbox is a very compact toolbox with tight lids made up of plastic. This toolbox gives a very organized look with its four compartments. There are two compartments present under each cover. Inside is a removable tray in the toolbox to separate the frequently used tools and organize them. There is a touch latch present at the front so you can use it safely at the construction site. The touch latch makes it more usable as metal latches can rust when open to the elements. That been said, this makes a good bricklayers toolbox.
Pros:
The metal clasps ensure security and safety.
Four compartments can accommodate quite a lot of tools.
Touch Latch makes it a good bricklayers toolbox.
Cons:
It is not very durable because of the plastic frame.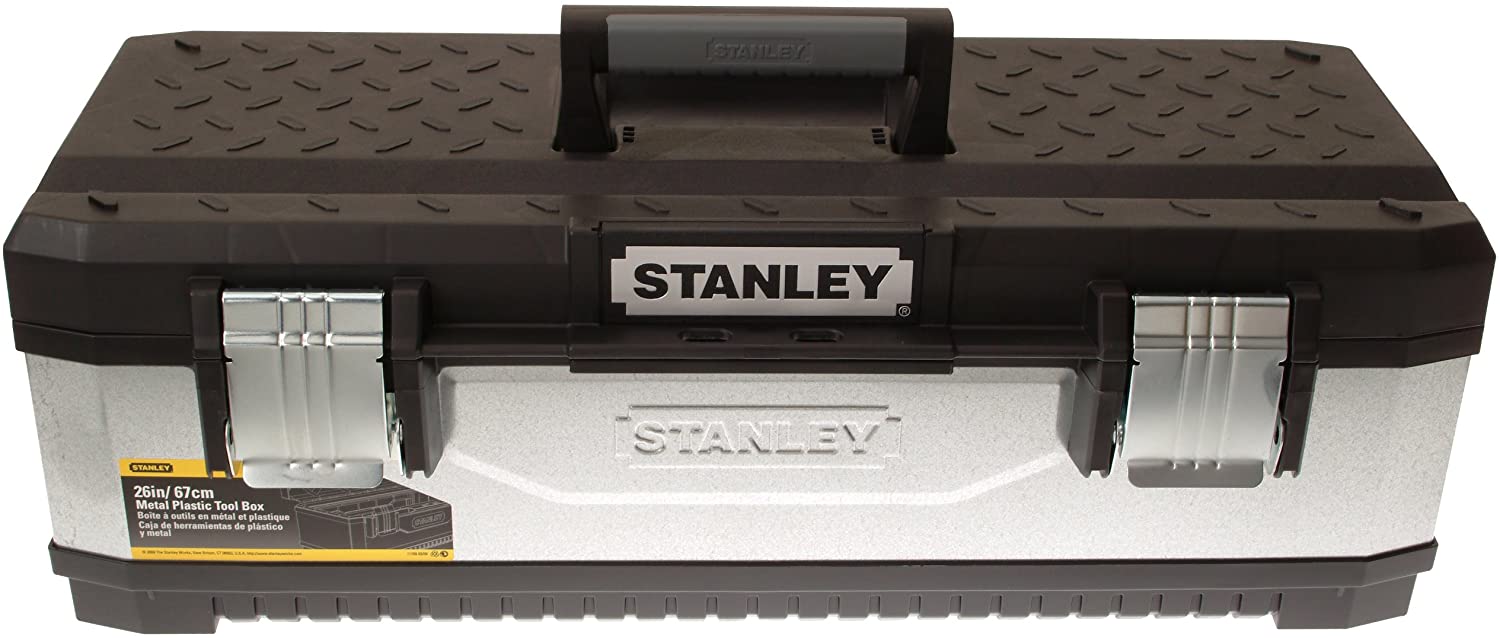 So here is another Stanley toolbox on our list. This galvanised Stanley toolbox is more durable as compared to the one mentioned above. This toolbox has a metal body with a plastic frame. The metal used in the manufacturing of this toolbox is rust-free. It is a 26-inch toolbox, so you can easily carry all the tools in it. V-grooves are integrated on the top lid of this toolbox, making it suitable to hold a bricklayers spirit level on top.
Pros:
The metal body is rust-proof which makes it durable.
There is also a removable storage unit inside the frame.
V shape on top makes it ideal for carrying spirit levels.
Good bricklayers toolbox.
Cons:
It has a plastic bottom and thin metal body that may damage easily.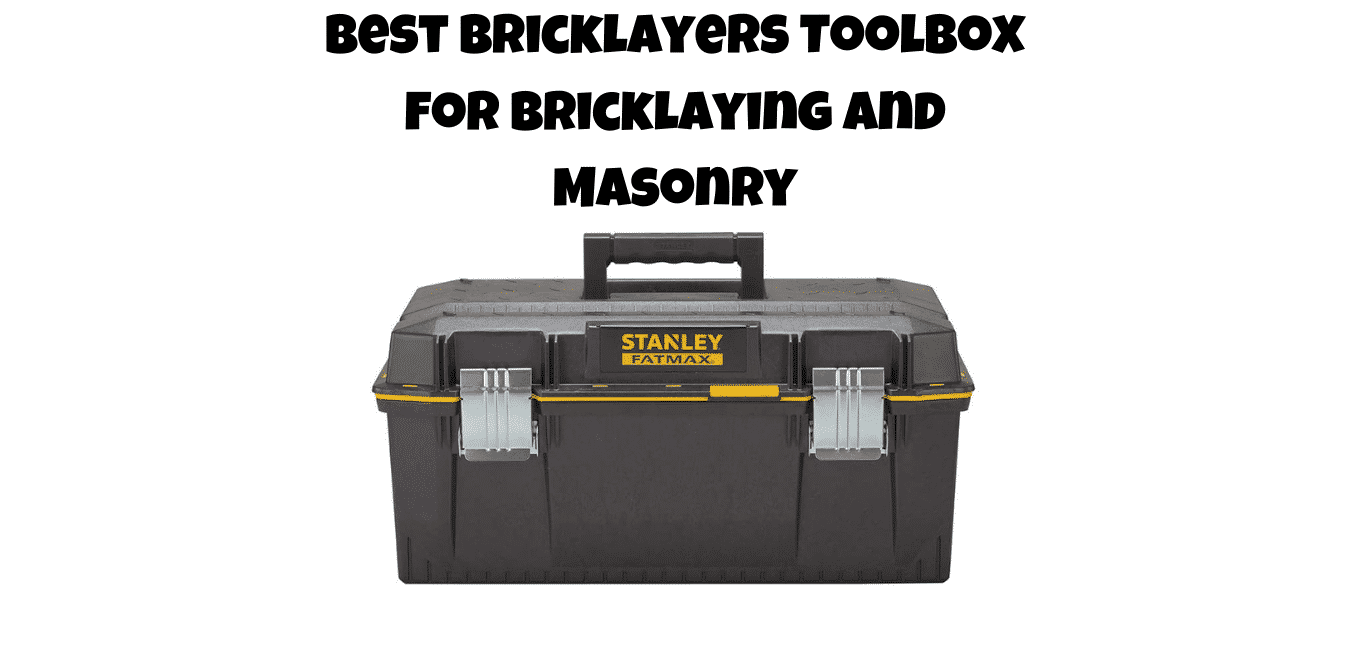 Tool organisers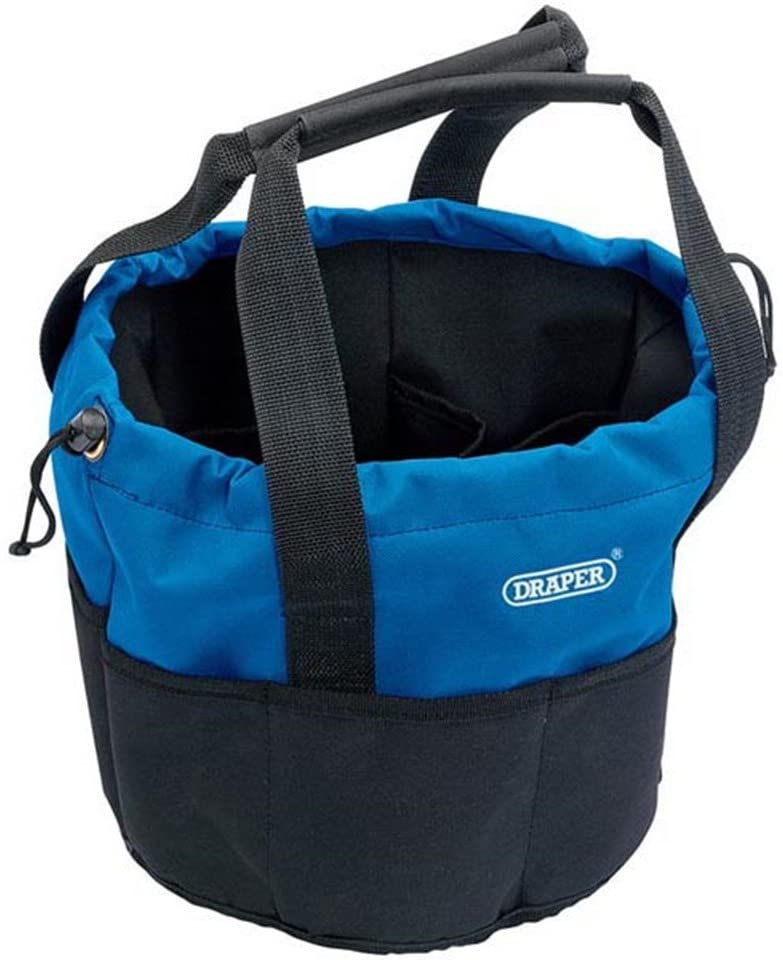 The Draper Bucket-shaped bag is a tool bucket made up of nylon with reinforced carrying handles. This bucket comes in black and blue colour with numerous pockets on both inside and outside. There is also a drawstring that can be pulled to keep the tools safe. Though this tool bucket is relatively tiny, you can easily use it as a good bricklayers tool bucket for easy access.
Pros:
The drawstring is present for closure due to security purposes.
The smaller volume of this bucket bag help with easy carrying.
Cons:
The triangular pockets do not offer space for larger tools.
Good Bricklayers tool buckets
Many Bricklayers and masons use a basic tool bucket
It may not have the design aspect, but it is practical, and you can get all of your tools in. The only downside is in the wintertime. Your tools are open to the elements, but today, many bricklayers opt for the basic bucket design.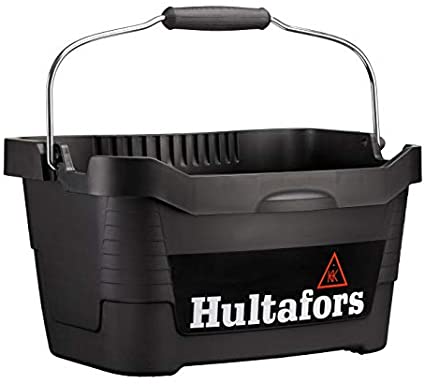 Hultafors Tool Bucket has a very ergonomic design with a robust handle. You can easily carry this bucket because of its lightweight and rugged design. The rear side of this bucket has a curved shape so that extensive tools can fit easily. The plastic used in the manufacturing of this bucket is very durable, and the handle is made up of rust-free metal. You can easily make up space for a large number of tools by using a divider in it. It would make a good quality durable bricklayers tool bucket.
Pros:
It has a very ergonomic design for easy usage.
There are also holes available for attaching the shoulder strap.
The bucket has a Place to carry a spirit level
Cons:
It does not have any storage slots inside.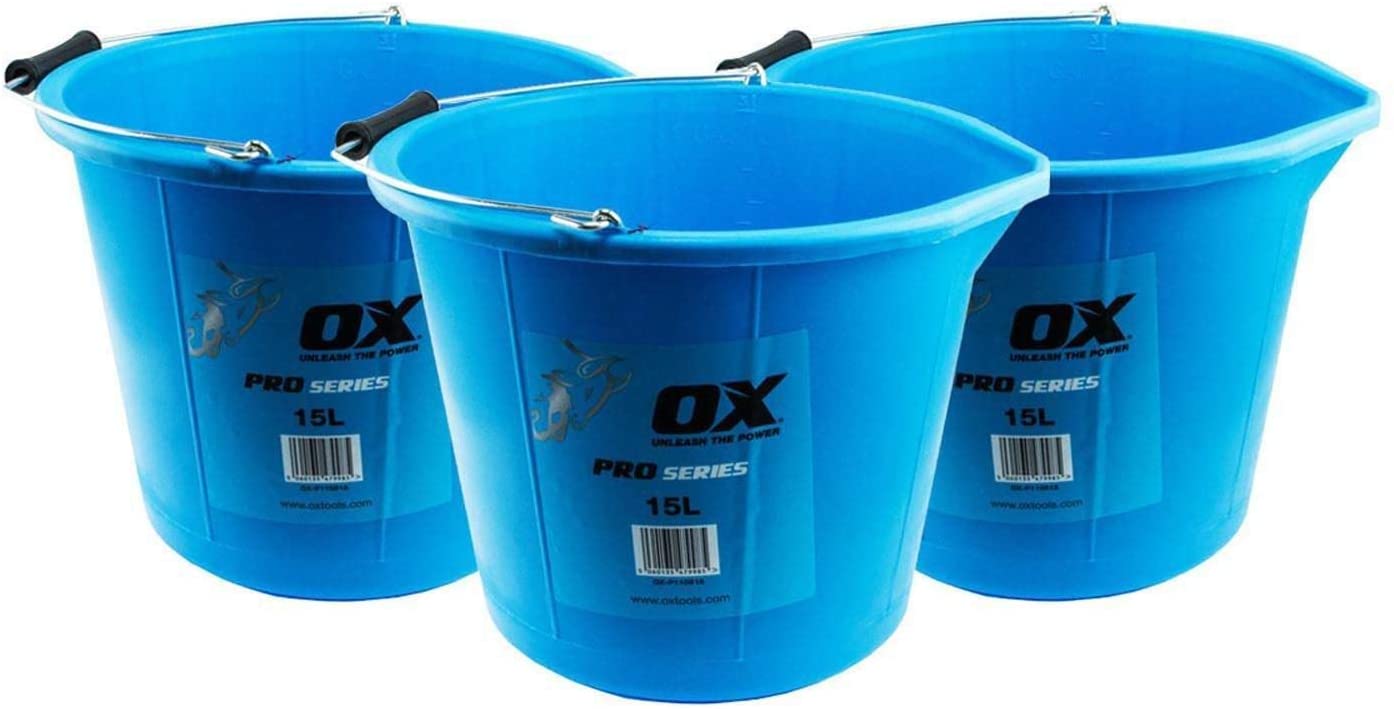 OX pro tool buckets are known for their toughness with the basic tool bucket design. It can be used for many uses, from carrying rubble and cement to also bringing bricklaying tools in.
On-site many bricklayers use the ox pro tool buckets, and it is known as a good bricklayers tool bucket. Ox Bricklayers tools are instinctively recognised as rugged, dynamic and dependable.
Features and Benefits: Extremely hardwearing. 15L Capacity. Technical Specification: Material – Plastic
Pros:
Stong, hardwearing and practical
Cons: