OX Tools
OX tools are a world-leading supplier of construction tools, hand tools, woodworking tools, spirit levels, diamond tools, plastering tools and especially bricklaying tools for the construction industry worldwide.
The hand tool range was born in 1974 in Australia and launched under the UK's OX brand at the beginning of 2012. With exceptionally high-quality products, a strong brand and competitive pricing, the range is already proving to be a massive success worldwide. They have a unique design that appeals to many people across the world. Developed and established in the Australian market over the past 39 years, Ox hand tools are instinctively recognised as rugged, dynamic, dependable and, importantly, affordable.
When it comes to bricklaying, OX tools are building a favourable name for themselves on the construction site and becoming the go-to brand for bricklaying tools due to their ever-growing range of quality bricklaying tools. Here we look at a selection of ox bricklaying tools used on the construction site today.
Contents
Ox Bricklaying Tool List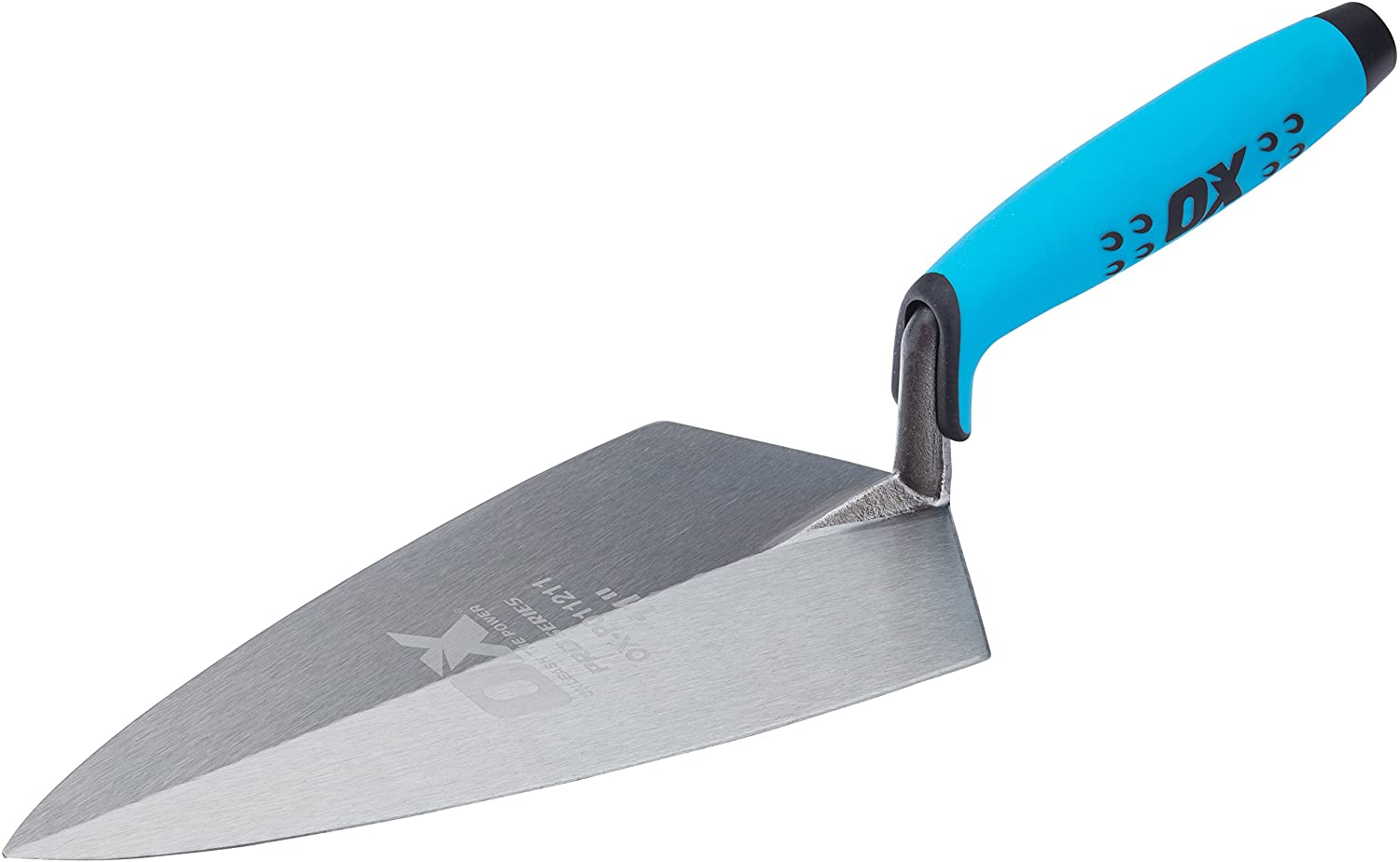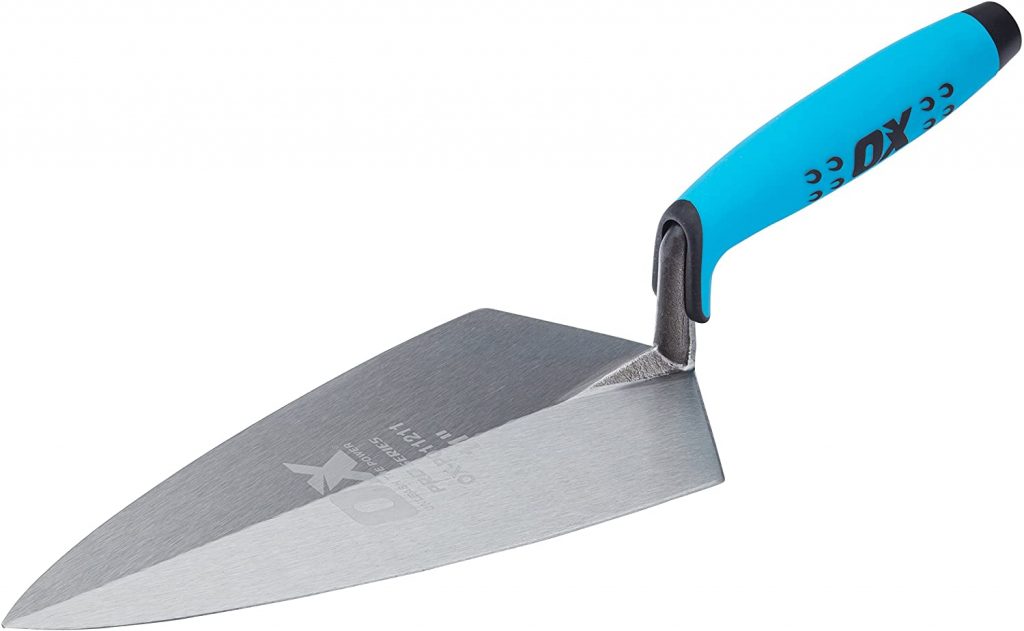 Size ranges: 11-12 inches
Company name: Ox Tools
Manufactured in: Australia
Pros:
OX bricklaying trowels offer DURAGRIP with finger guard.
It comes into a standard size that is 11" and 12".
A tapered blade that offers precision during levelling and scraping.
High quality forged steel.
The manufacturers offer a 90 days guarantee.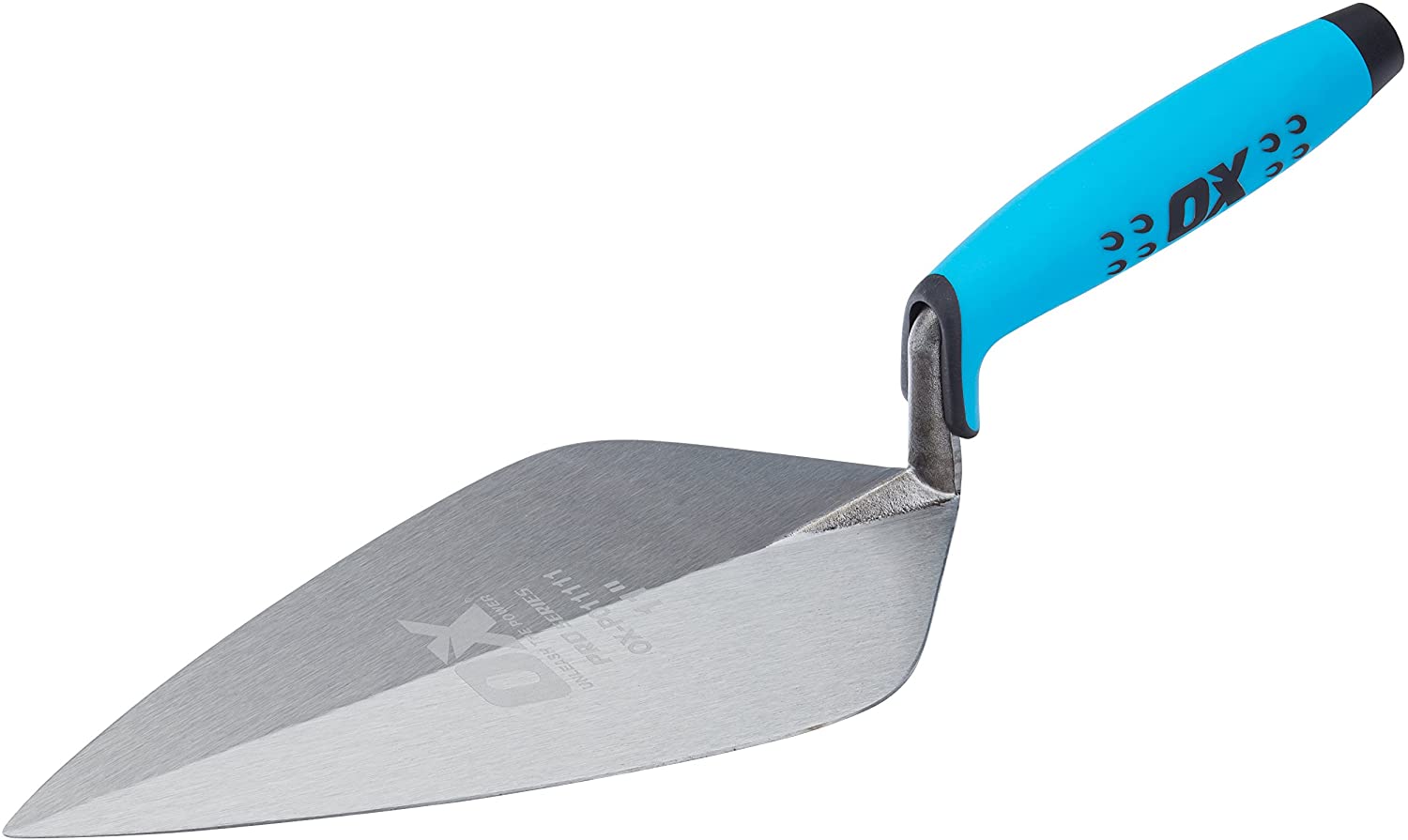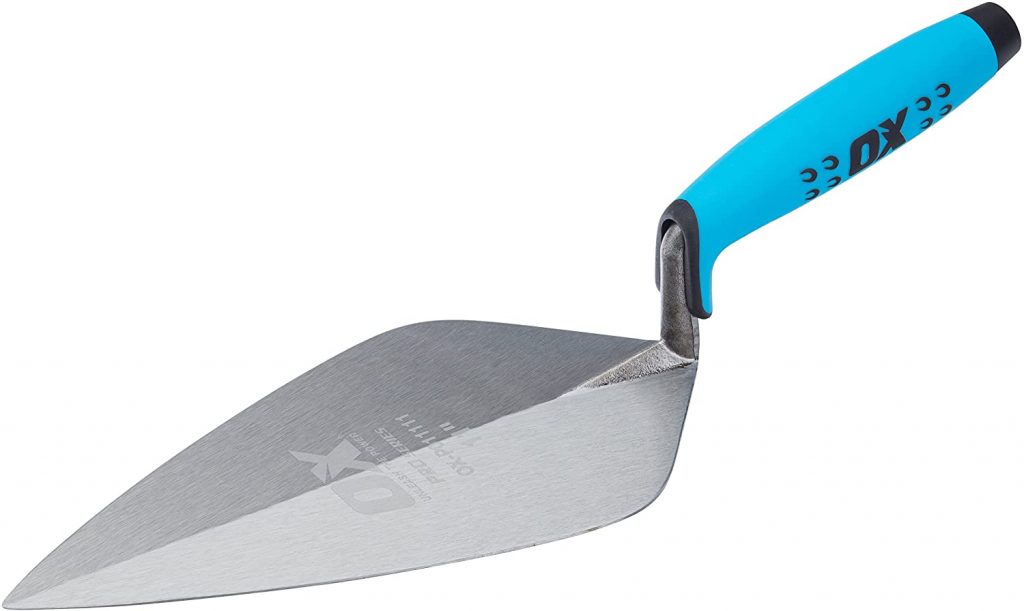 The OX Tools Pro Brick Trowel's unique design allows you to easily apply mortar on brick, concrete block, or stone.
The London Pattern Brick Trowel built using forged solid steel that offers greater strength and durability.
OX 11 inches Brick Trowel uses precision tapered ground blades to allow perfect balance and flexibility while in use.
The OX Masonry Brick Trowel comes with a Dura Grip handle for protects your fingers and offers greater comfort by reducing the fatigue on the hands while using the tool.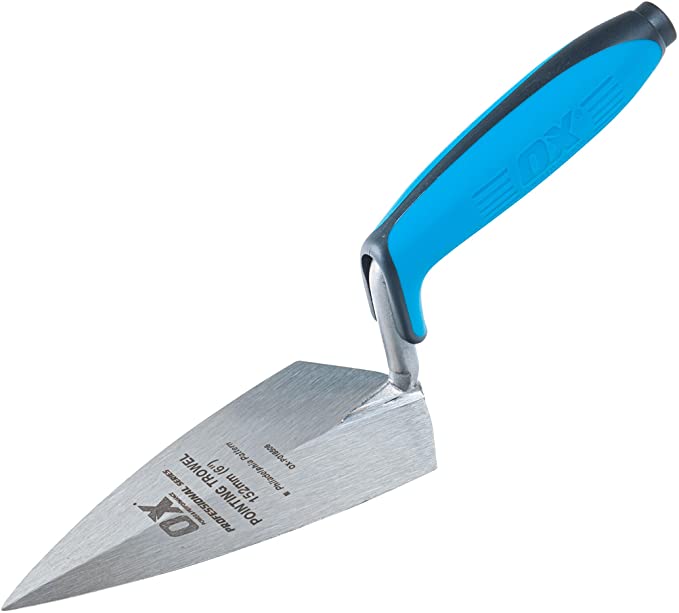 The OX Pro Series Pointing Trowel comes fitted with a dura-grip Soft Handle and finger protection for enhanced comfort and safety.
Straight welded shank of the OX Pointing Trowel with a Philadelphia Pattern comes designed to scrape wet mortar and eliminate material wastage from the trowel with ease.
Dura-grip OX Pointing Trowel has a soft handle
OX Philadelphia Pattern Pointing Trowel has a robust construction and designed using high-quality materials.
Engineered with top-notch materials and tested for optimum performance


Ergonomically designed, the OX pro spirit level is specially designed to be rugged and robust. It comes with a rubber handle for a comfortable grip on both ends, which helps in wet conditions.
Shockproof construction
The OX level measure tape is made with high-quality aluminium – extrusion 66mm (W) x 30mm (D) and polypropylene & TPR end-caps.
Perfectly levelled, the OX spirit level has dual view vials that give a unique front-view of the vertical vial and provides precise levelling and eliminates neck and eye strain.
Tough as an OX, the OX Pro spirit Level is a beast.
Quality you can rely upon engineered by ox tools.
Made with top-notch materials and tested for optimum performance.
Built for the construction site.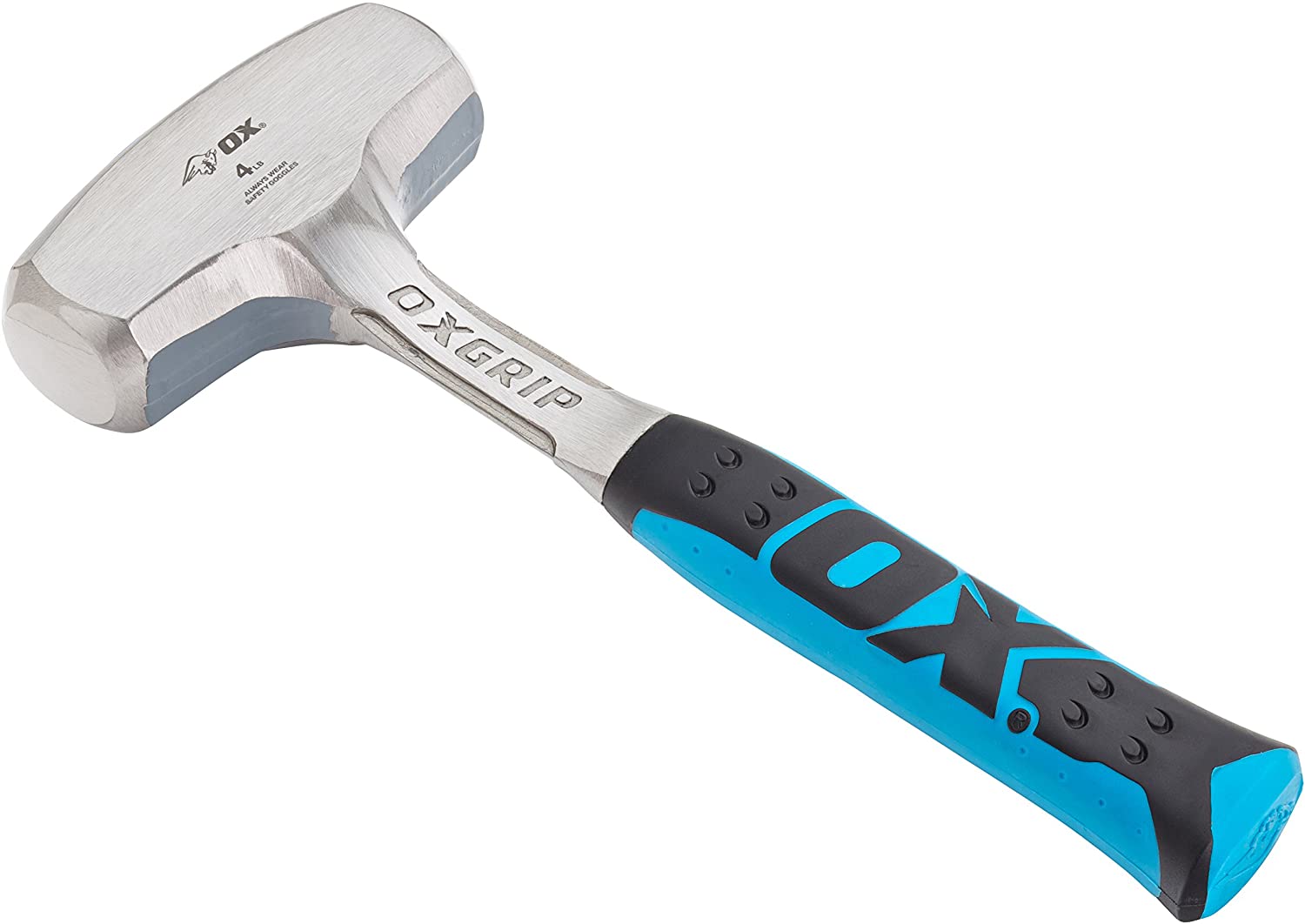 OX Club Hammer's extended handle is structured and designed for various applications like demolition work, breaking through, masonry, used for hitting bolsters, chisels.
Tough as an OX, The OX Club Hammer has a robust construction and comes with high quality, heavy-duty hardened steel head for maximum strength.
The steel forged OX Club Hammer comes with a non-slip grip handle which offers a unique shock-resistant feature and provides enhanced comfort while using the tool.
The OX lump Hammer weighs about 3 lb / 1.3 kg and works well in diverse conditions without any hassle.
The OX lump Hammer has a precision-ground striking face to offer good shock absorption and prevent accidents.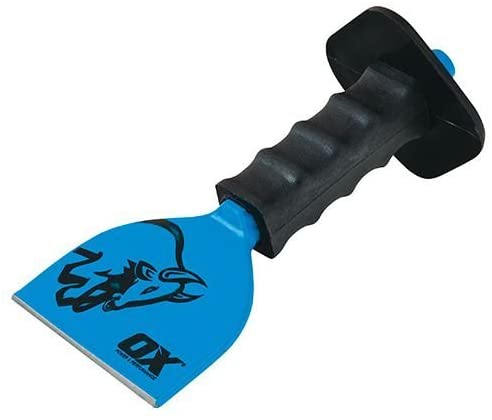 One Piece forged steel for ultimate strength
Hardened & tempered for durability
Protection handguard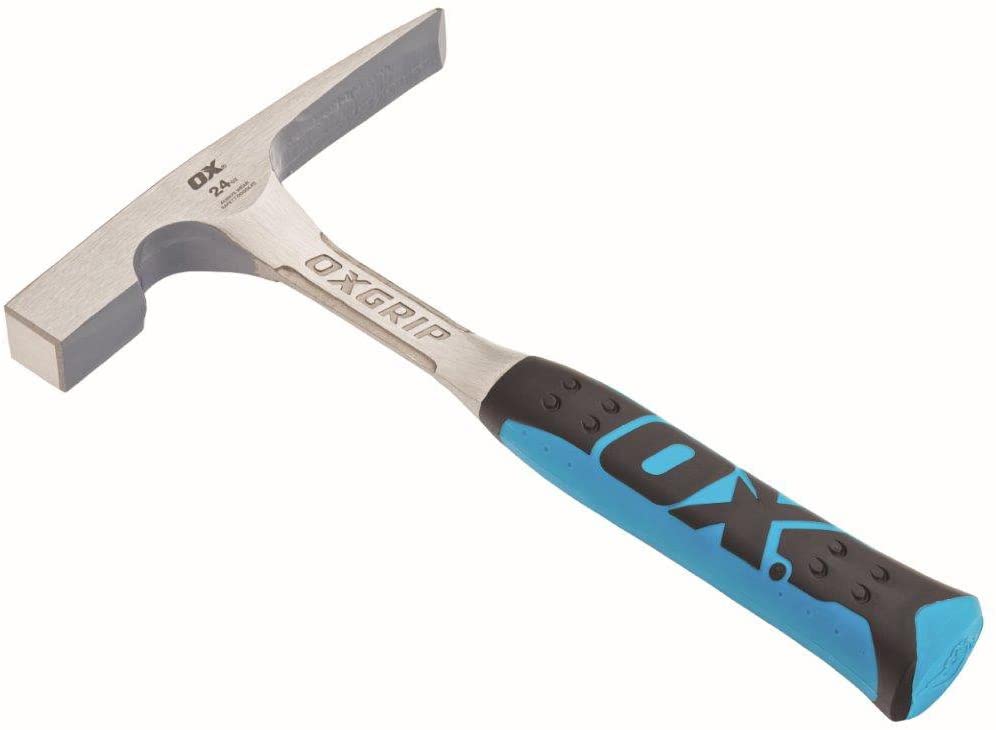 The precisely grounded chisel-end of the OX Pro Brick Hammer enables cleaner cutting of bricks.
All the features of a tool can be a total waste if you can't hold it properly.
The OX Pro Brick Hammer comes with a non-slip, comfortable handle which also helps in shock reduction.
OX brick Hammer body is a forged, one-piece steel construction that ensures the longevity of the hammer tool.
Well Balanced
All the materials used in the manufacturing of the OX Pro Brick Hammer are of a premium grade. With OX, you can relax about the quality of tools.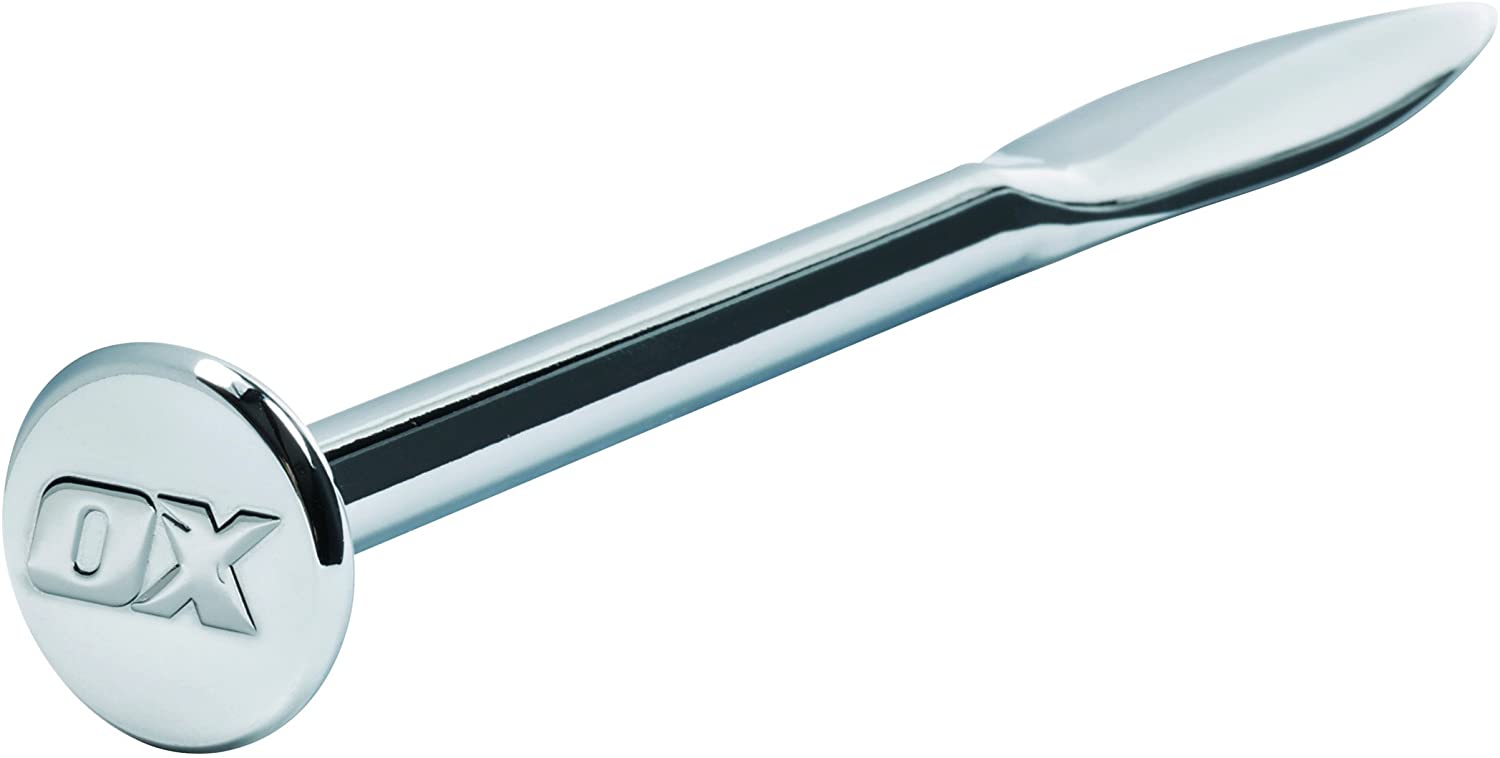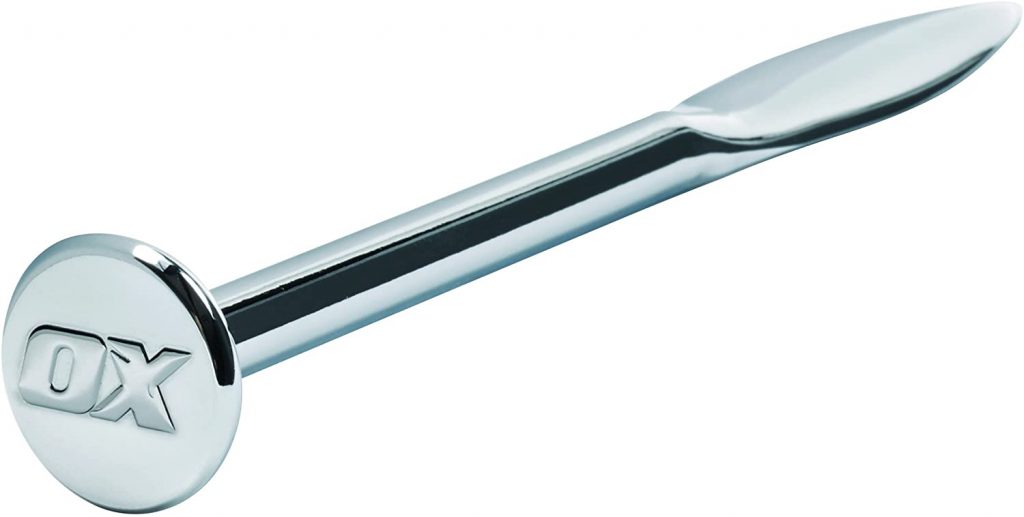 The OX Bricklayers Line Pins are made using forged carbon steel for enhanced strength and durability.
Hardened to prevent them from snapping or bending and assuring longevity.
Chrome-plated line pins for extra wear resistance and premature rusting.
OX Bricklayers Line Pins head is extra wide in diameter, allowing for a more direct strike and preventing missing the pin.
The OX Bricklayers Line Pins are found in pairs, as they are excellent and well-made anchor points for a brick and masonry line.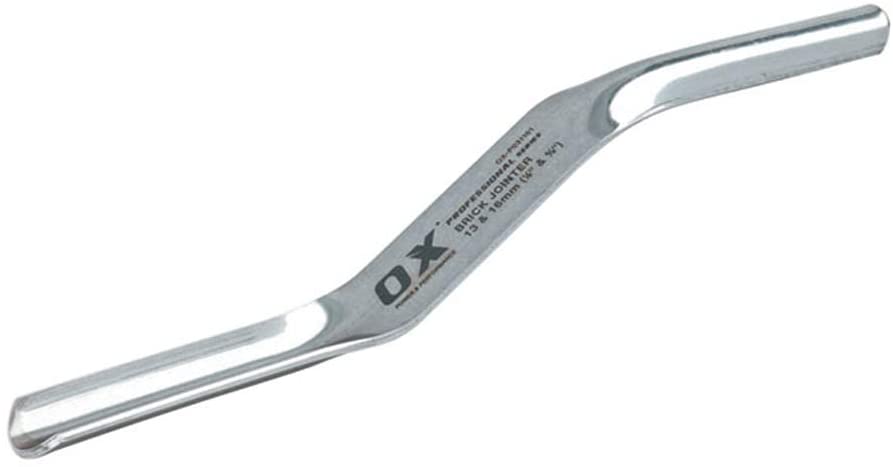 The OX Pro Brick Jointer comes made from heavy-duty stainless steel, and its polished surface prevents rust and corrosion, ensuring long-lasting durability.
Used for striking concave joints and helps compact the mortar so that the moisture cannot penetrate in between the bricks.
The OX Pro Brick Jointer can easily sustain the harsh outdoors and rough use and, with its robust stainless steel construction, avoids any damage, fade, warp or bend during its use, making it a go-to tool for giving a perfect finish to brick and blockwork.
The sizes come engraved on the tool, so the tradesman can recognise the right brick jointer you need to complete the work.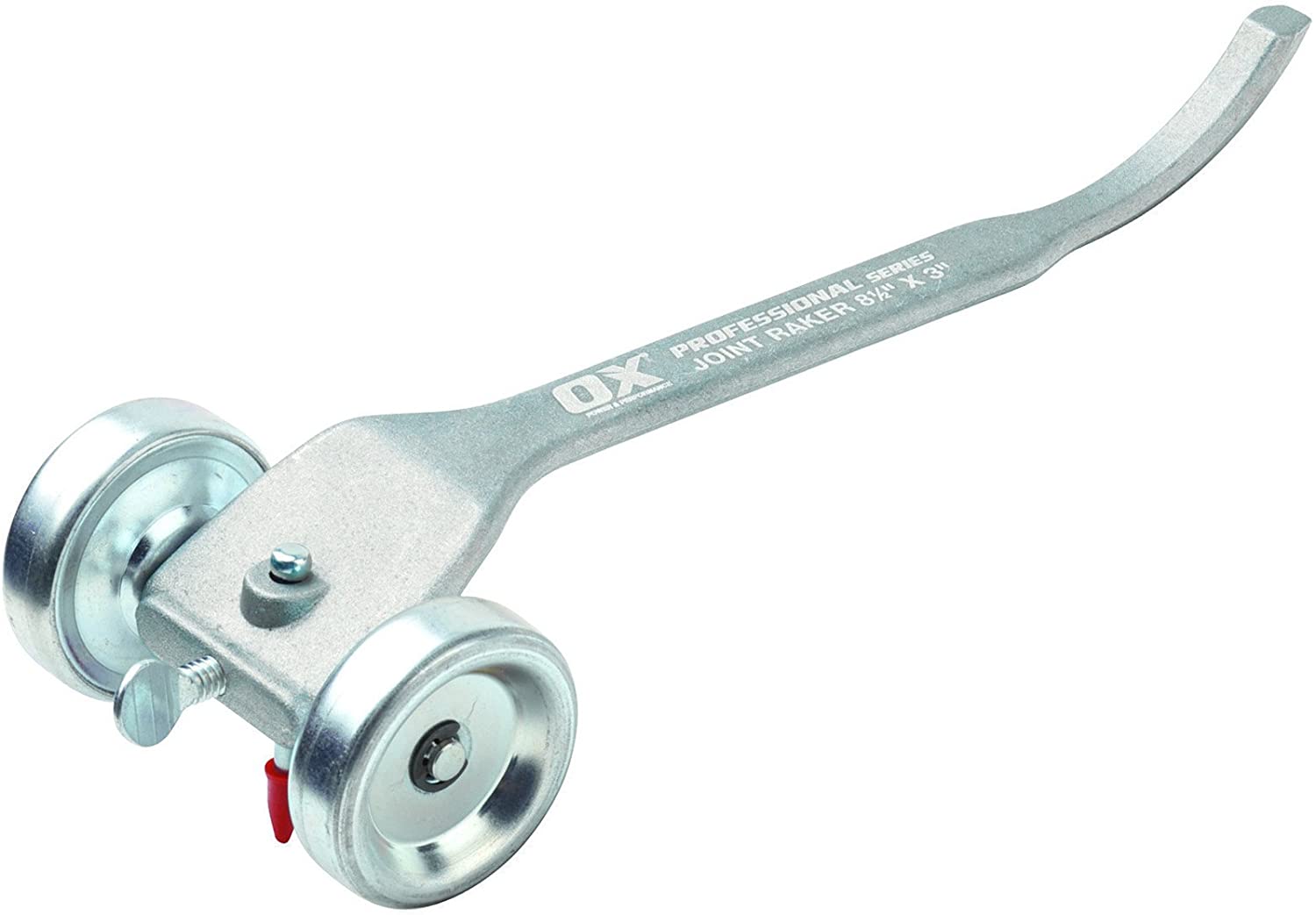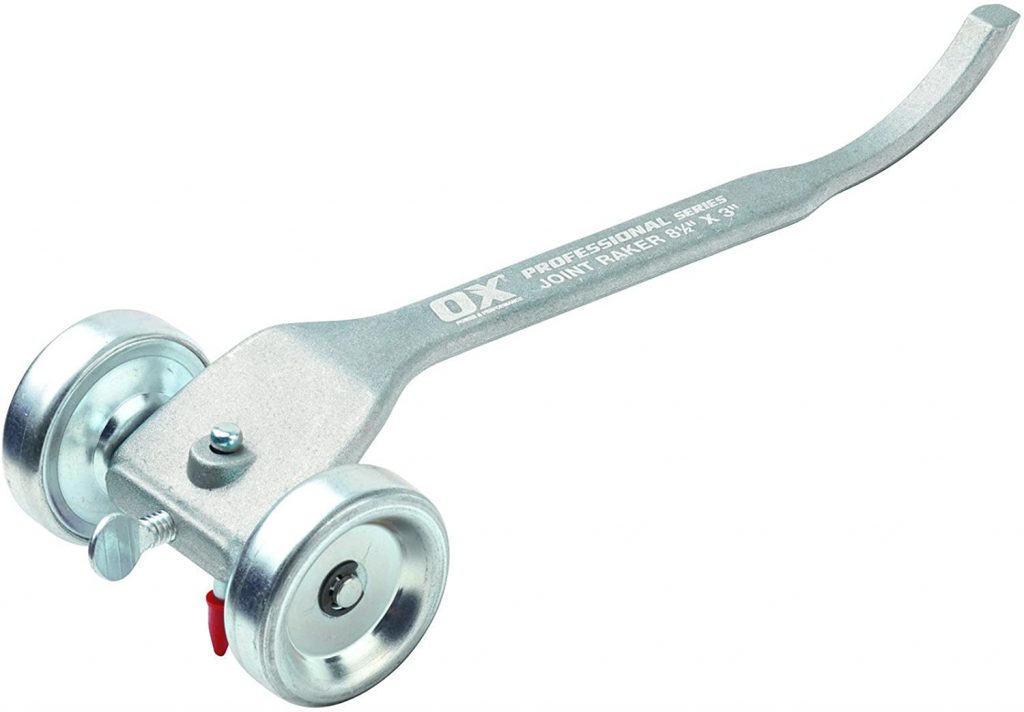 OX Pro Brick Joint Raker/chariot is made using heavy-duty stainless steel for enhanced durability and reliability. The raker tool is designed for clearing out the mortar between brickwork, leaving a recessed finish before pointing.
Joint Rakers consist of two hardwearing wheels and a point to remove the mortar from in between the brickwork.
OX Pro Brick Joint Raker comes with a robust aluminium handle contoured to fit the hand. The Raker tools build quality prevents it from breaking, fading, or warping. It is a go-to tool for giving a perfect finish to a recessed joint finish.
It helps compact the mortar so that the moisture cannot penetrate between the joints.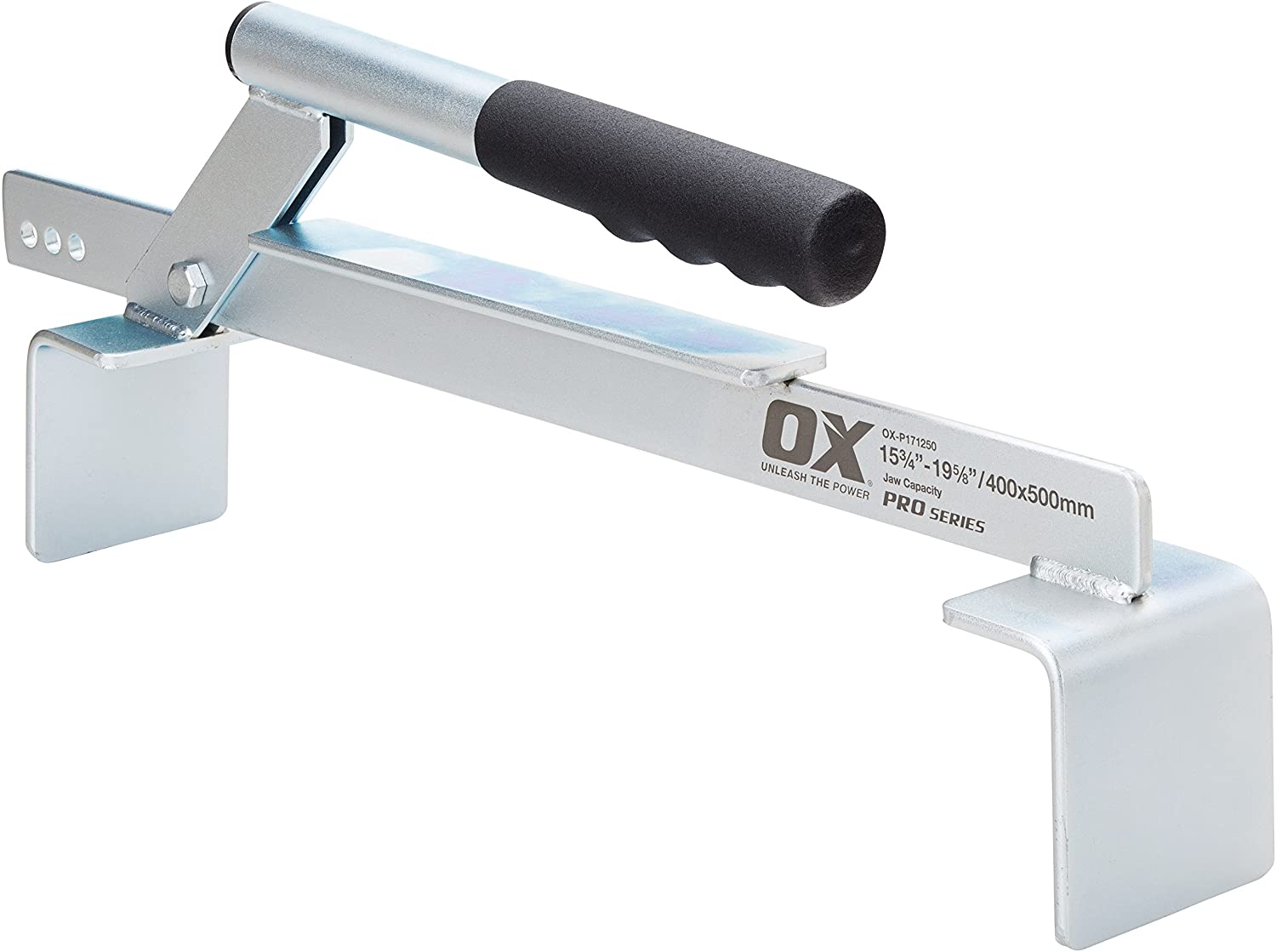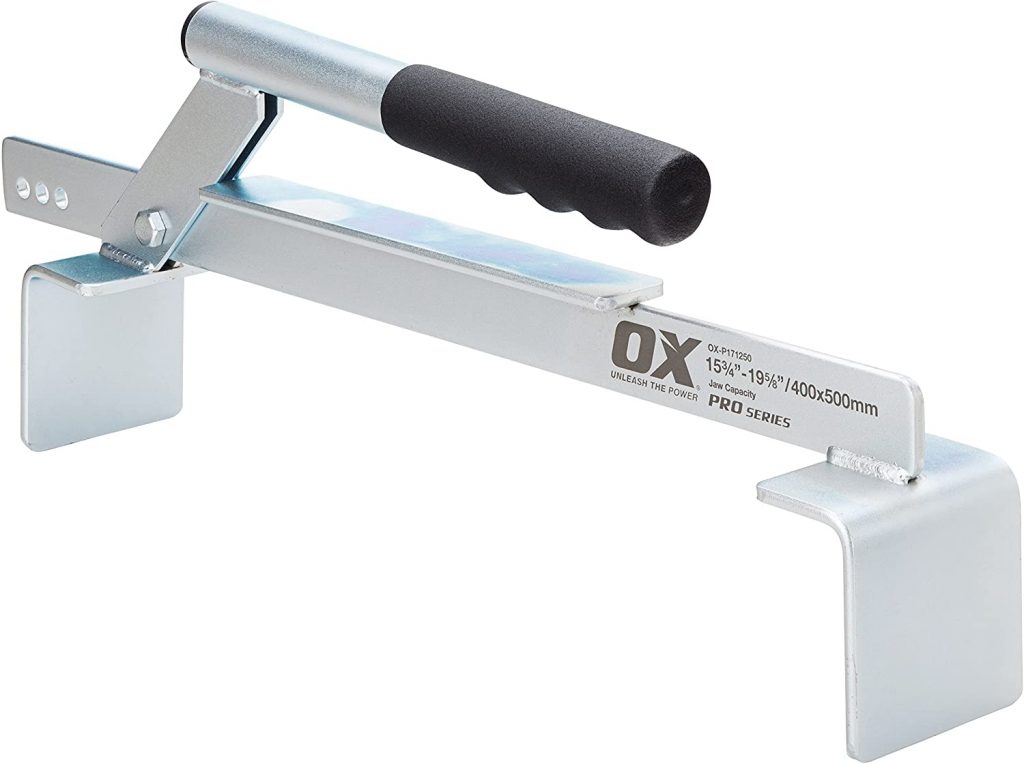 The jaw length of the OX Brick lifters is adjustable and holds brick according to your need.
OX Brick tongs have a variable holding capacity. It can lift from 8 to 12 bricks at a time with a firm hold.
Built to last and works efficiently, holding heavy bricks in place.
Designed ergonomically and provides a solid and comfortable grip while lifting bricks.
All the materials used in the OX Brick Holder manufacturing are of premium quality and ensures their longevity.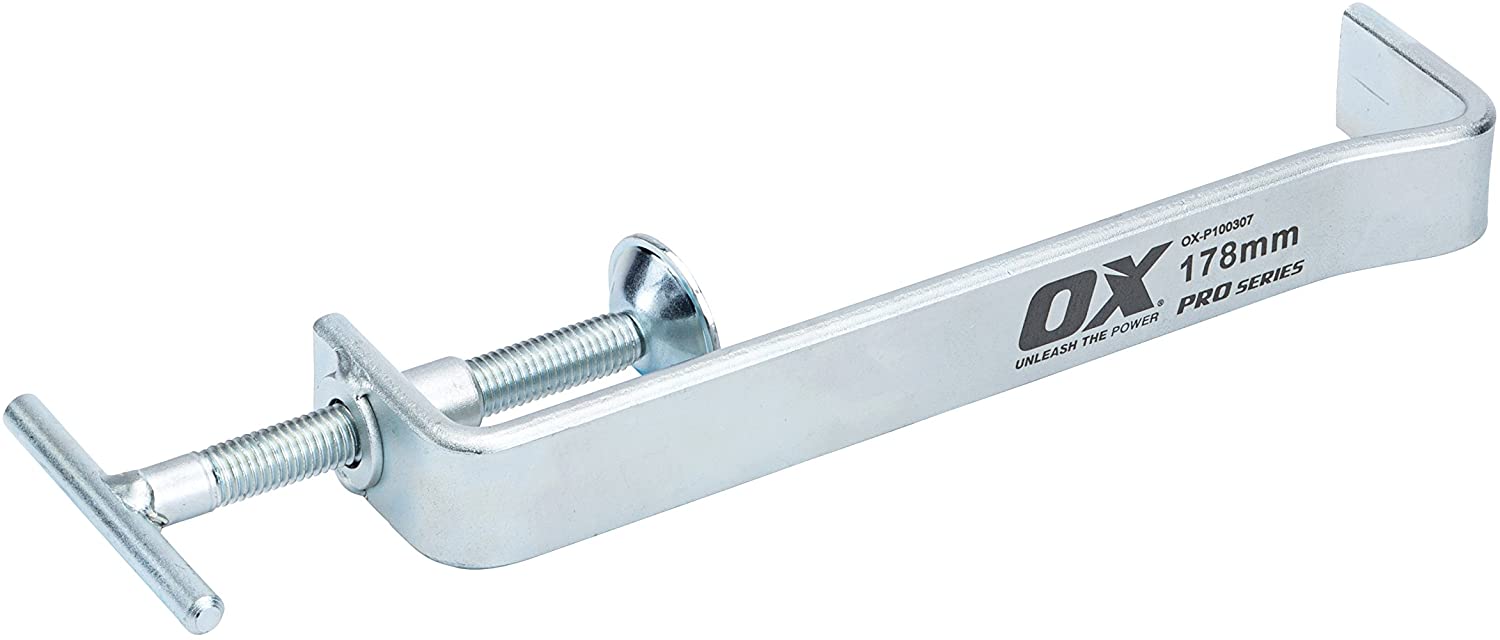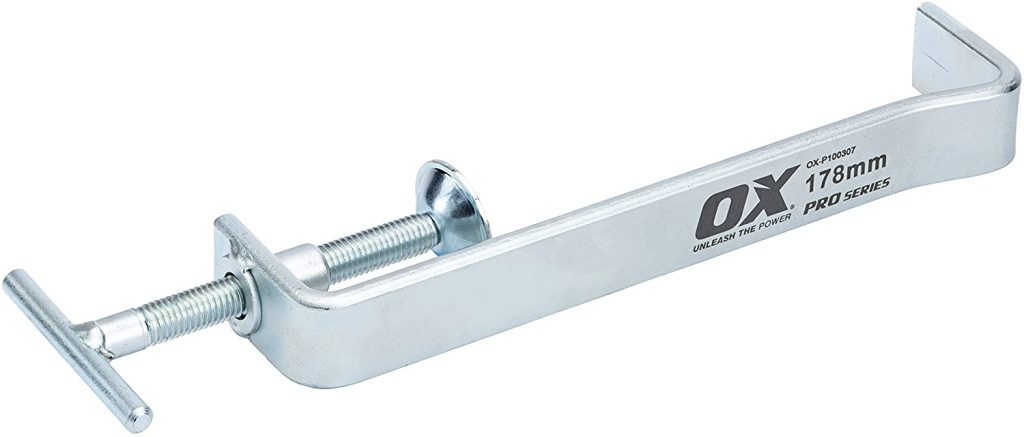 The OX Profile Clamps zinc-coated stainless steel build quality is both durable as well as reliable and prevents it from rust and corrosion.
The OX Profile Clamp features a thread length of 80mm
Holds profiles tightly and securely
Offer a comfortable, ergonomic and non-slip grip for greater efficiency.
Engineered with top-notch materials and tested for optimum performance, ox tools are sure to make the work on the site convenient, smooth and quick.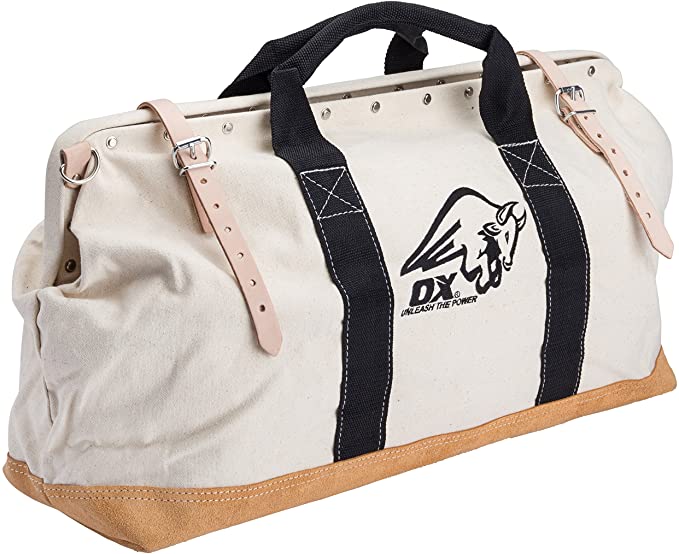 The OX Pro Canvas Mason tool Bag comes with a leather handle and straps. The heavy-duty leather bottom gives better durability and strength to the Mason Bag.
`Heavy-duty OX Canvas Masons Bag is Ideal for carrying bricklaying tools, masonry tools, and general construction equipment.
The OX Pro Canvas bricklayers tool Bag has a rugged, robust construction that incorporates high-quality material and an intelligent design.
Engineered with top-notch materials and tested for optimum performance