We all know that the Brick hammer's primary function is to cut bricks and be solid and comfortable. The brick hammer is used for many uses, and typically, it is used to split bricks or chip away at any other masonry, help clean mortar from old bricks and do many different tasks.

A good brick hammer should last years, and we have prepared a list of some of the top brick hammers for bricklayers and masons. We consider all of the functional factors and take a look at some of the best Brick hammers available today.
What Brick Hammer do you Rate?
One of the best durable brick hammers that money can buy is the Estwing brick hammer.
Estwing has been a leading manufacturer of hammers for over 80 years.
We like its head that is supremely balanced and well-shaped for professional tradespeople. Its chisel edge is solid and built to last.
Estwing hammers have a shock resistance grip that can reduce vibrations to the hand and wrist.
Estwing is made in the USA by using American finest steel.
Built with a rugged shock resistance handle with a rubber grip. We can say that Estwing E6-22BLC Hammer is a robust and long-lasting brick hammer that comes with a good guarantee.
The Estwing Brick hammer is top-notch and worth every single penny.
Pros.
Supremely well-balanced head.
Shock resistance quality.
Buying Guide: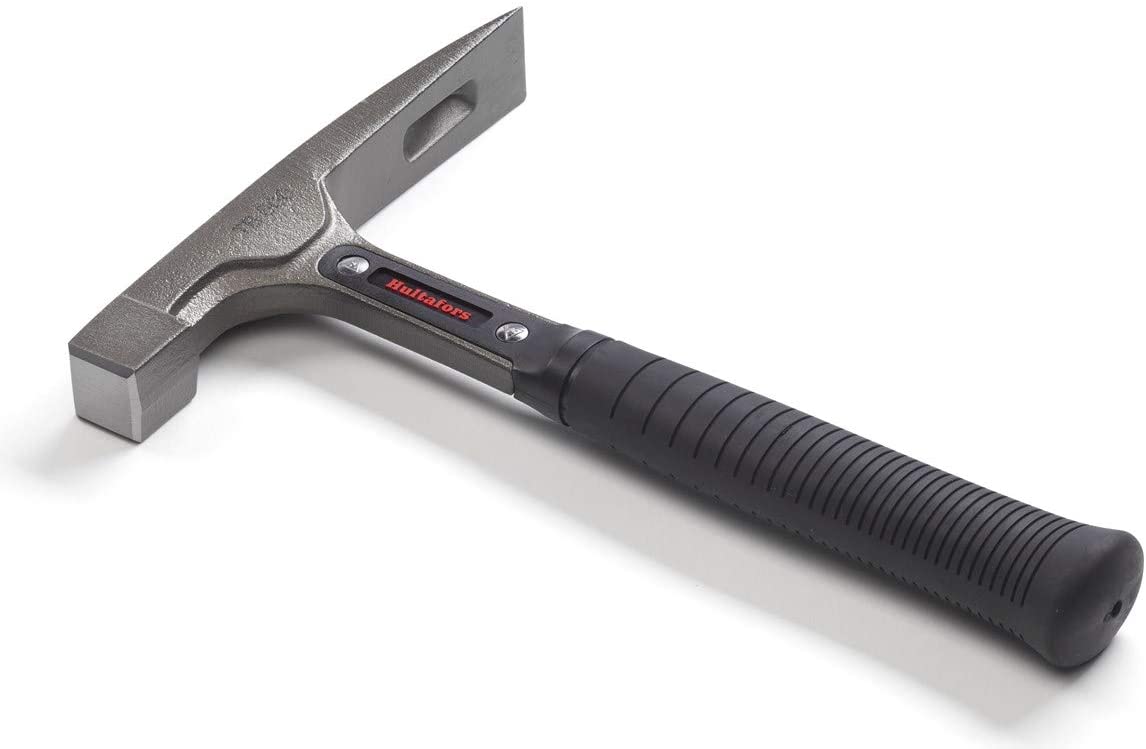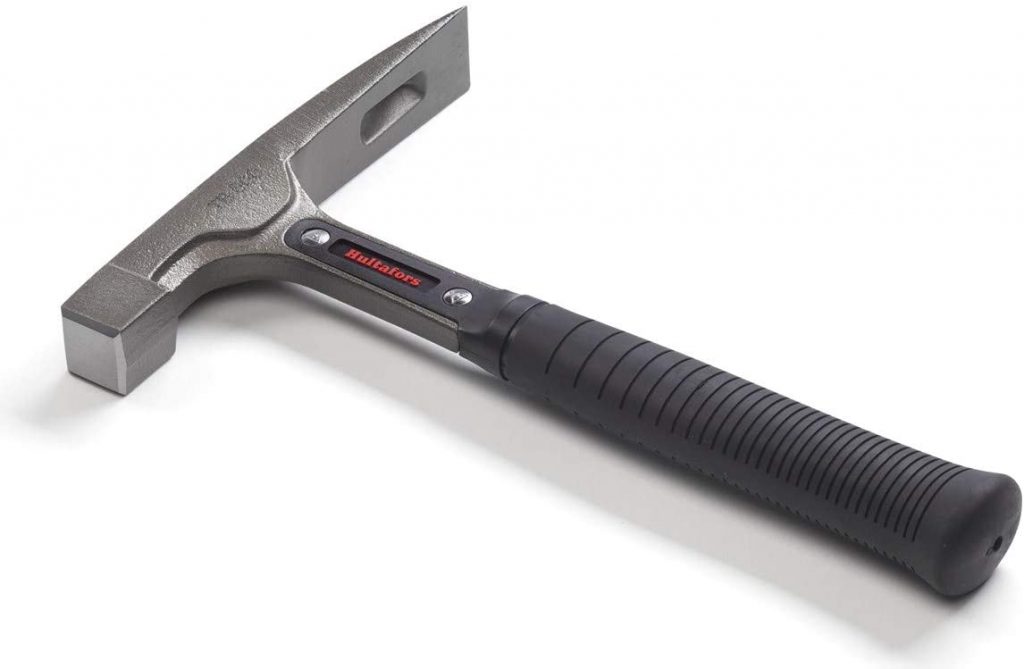 Another Quality Brick hammer is the hultafors to 600 model.
It has a tempered square striking face a hardened and tempered steelhead.
We like its vibration-damping handle that has a good feel.
The steel shaft with I-beam provides increased durability
The company focus on its functionality, flexibility, and ergonomics.
The Hultafors TB 600 is a quality bricklayers hammer that is well balanced and is forged from 1 piece and built to last.
Pros.
Shock resistance firm grip.
Ergonomically designed.
Buying guide:
Vaughan brick hammer forged from high carbon steel for strength and durability.
The hammer features a hickory and rubber Shock-Blok™ plugin its head that insists on removing vibrations, and for comfort, it has an air-cushioned, slip-resistant grip.
We can say that the Vaughan one of the best quality hammers for professional masons.
Pros.
Vinyl cushioned grip for comfort.
Solid steel handle.
Buying guide: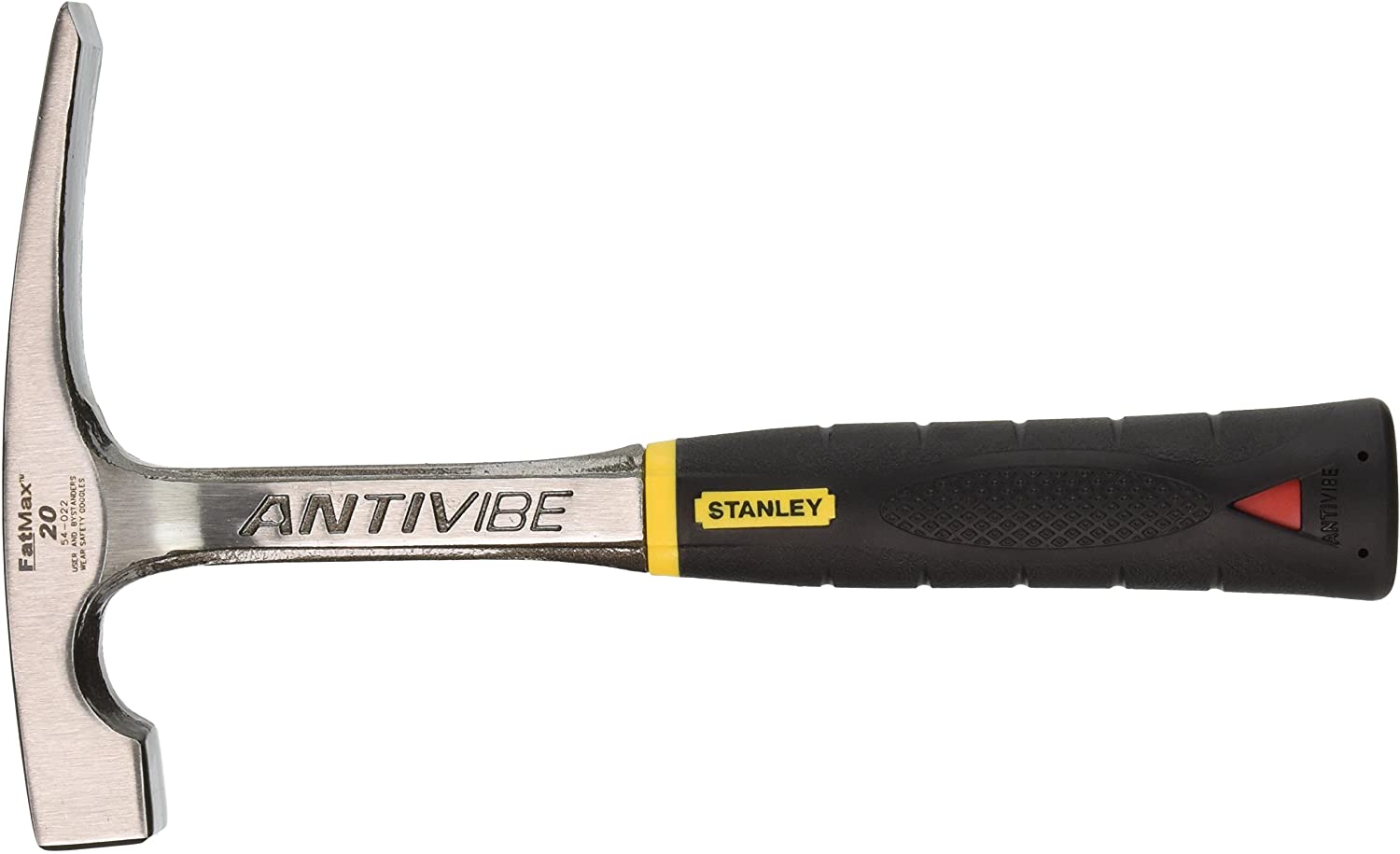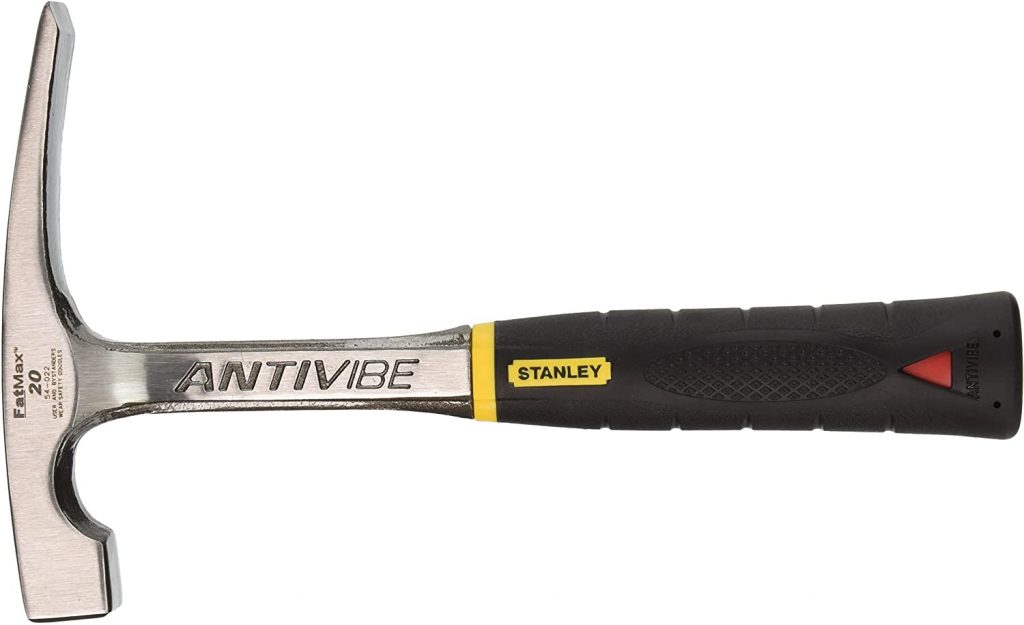 Stanley's FatMax is well known for its innovative performance and top quality design.
Its robust double forged construction makes it a solid hammer for any bricklayer. It's is a well-balanced hammer.
We loved its handle having anti-vibration technology. The company isolates the head from the handle to prevent vibration. Excellent hand grip makes it another perfect choice for any bricklayer and mason.
Pros.
The rubber grip makes it comfortable to hold
A lifetime warranty is included.
Buying guide: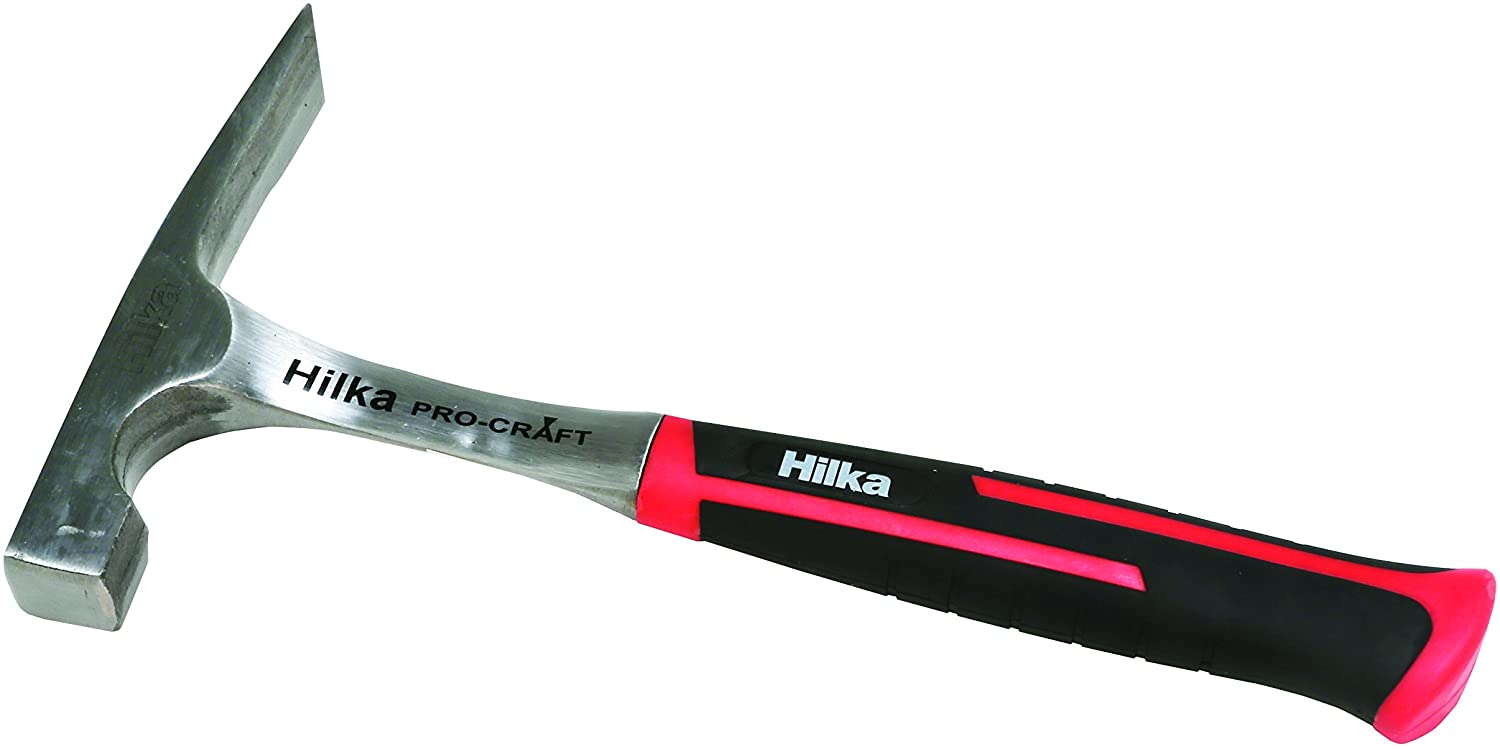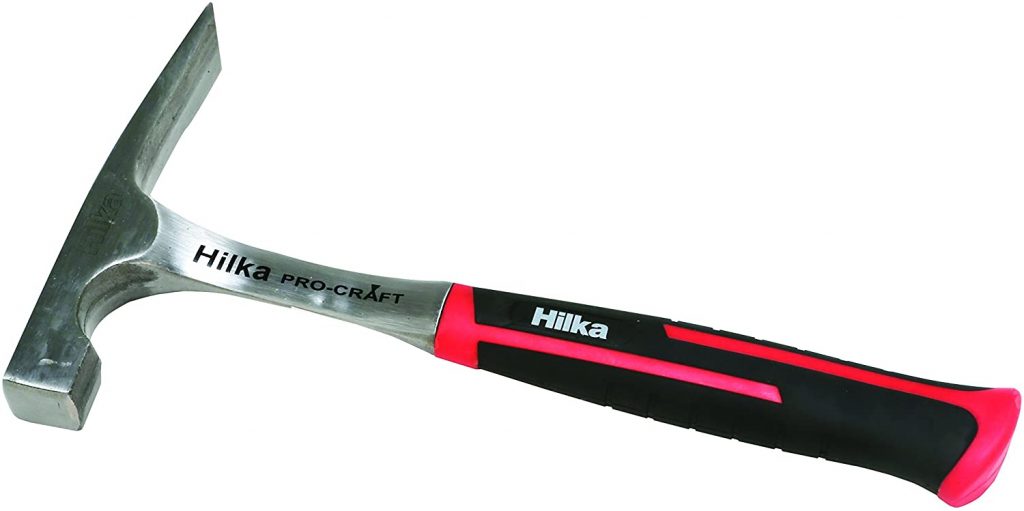 Hilka brick Hammer is another quality brand that makes quality bricklaying tools. We liked its well-polished surface and a sturdy head made of quality steel. Its comfortable handle having soft rubber, makes for a nice feel.
It's cheaper than the other hammers, but if you want a solid brick hammer at a more affordable price, here you are.
Pros.
Solid Core handle made by heat-treated drop forged steel.
Light in weight.
Buying Guide
Final Verdict:
A good quality brick hammer is worth its weight in gold for any bricklayer and mason, and it's an essential tool in the tool bucket. Bricklayers are looking for qualiy tools, a good brick hammer is strong, well balanced and made from 1 forged piece of steel that will last. Here we put together a selection of what you see on the construction site today.