Best Brand of Bricklayers Trowels
If you are a professional bricklayer, you must know the struggle of finding the best trowel for laying bricks, blocks and stone. You need to understand a few essential factors before getting the best performance out of a Bricklayers trowel. The specs and features make one trowel better than others. You have to look for comfort, durability, Blade quality, flexibility and degree of balance. So we decided to take a look at what is the best bricklayers trowel rated by trade. We have a brief guide about the right shape and size of the trowel that you should consider before buying a specific type of bricklayers trowel.
What is the Best Bricklaying Trowel?
When looking for the best bricklaying trowel, it's all down to the individual as everyone has different preferences. Below, we have gathered some information on what to look for when finding the best bricklayers trowel for your needs.
Size of trowel
The size of the masonry trowels varies depending upon the specific task that you are performing. You have to choose the size according to your comfort level. It ranges from 9 to 13 inches, but the most commonly used trowels are usually 11 to 12 inches long. Longer trowels usually weigh more that may hurt your shoulder. So it would be best if you looked for a medium-sized trowel that does not weigh much but works perfectly for comfort and control.
Handle of trowel
When buying a bricklayer's trowel, you must not forget about the handle of the trowel. For a mason, comfort during work is one of the most critical factors in doing standard bricklaying. Different brands of brick trowels have customised handles made of other materials. These materials include wood, rubber, leather or plastic handles. It would be best if you chose the bricklayers trowel that can work perfectly with your routine. The handle must offer comfort so that you can work continuously for a longer duration. The handle must provide a tight grip but also cushions your palm. Because if it turns harsh to your palm, then you may hurt your hand.
Shape of trowel
The shape of trowels depends upon the type of job you are performing at hand. There are three different styles and shapes of trowels that famous brands manufacture. These styles include the Philadelphia trowel which is commonly used for blockwork. A narrow London Trowel is usually best for standard brickwork. In contrast, the Wide London trowel is best for both brick and blockwork. It depends on what you like and can use when finding the best bricklaying trowel.
The Top Trowel Brands
Enlisted below are the best brands of bricklayers trowels that offer a high degree of balance and flexibility. You will also learn about the pros and cons of these bricklaying trowels and what has been chosen as their favourite trowel.
Loading…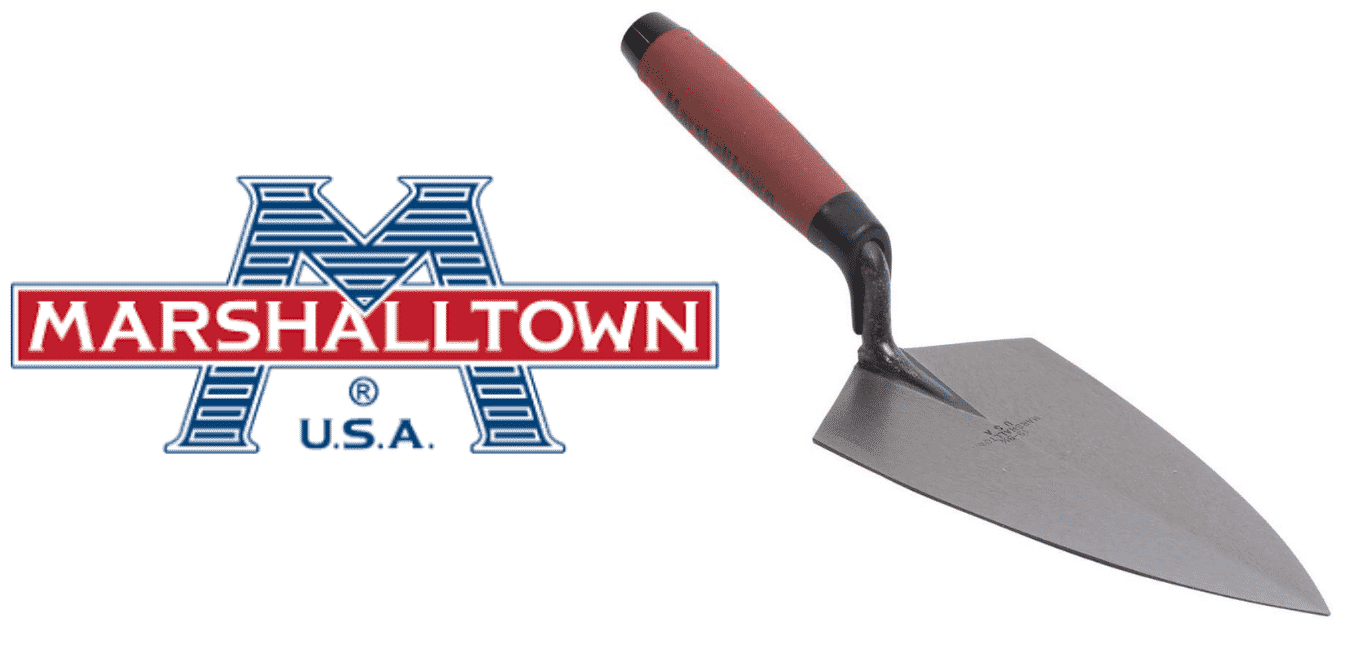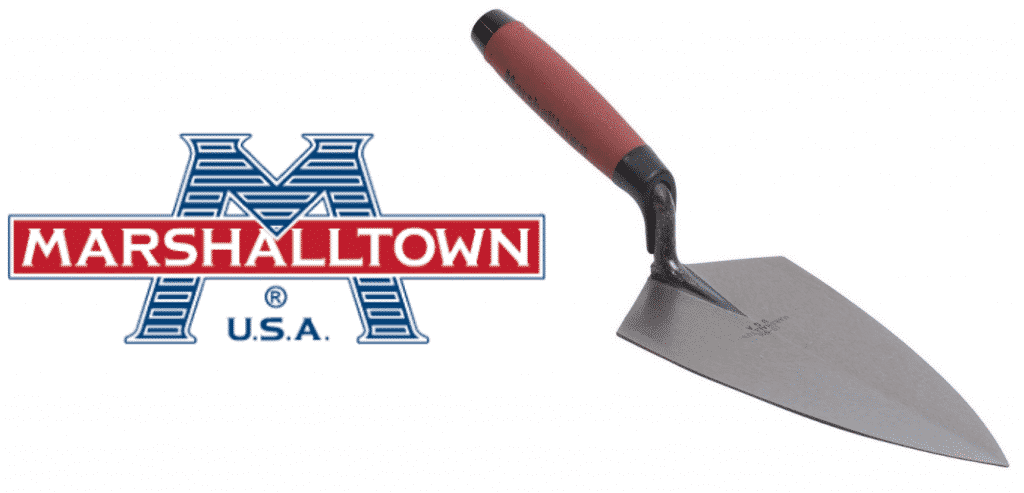 Size ranges: 9-13 inches
Company name: Marshalltown Co.
Manufactured in: USA
Pros:
Marshalltown trowel comes in a wide range of sizes.
It made up of single piece solid forged high carbon steel.
The impact area is strong and handle offers the correct hang and balance.
It comes with wood, leather, Durasoft and plastic handles.
Cons:
The heavy blow may cause a dent in the blade of the trowel.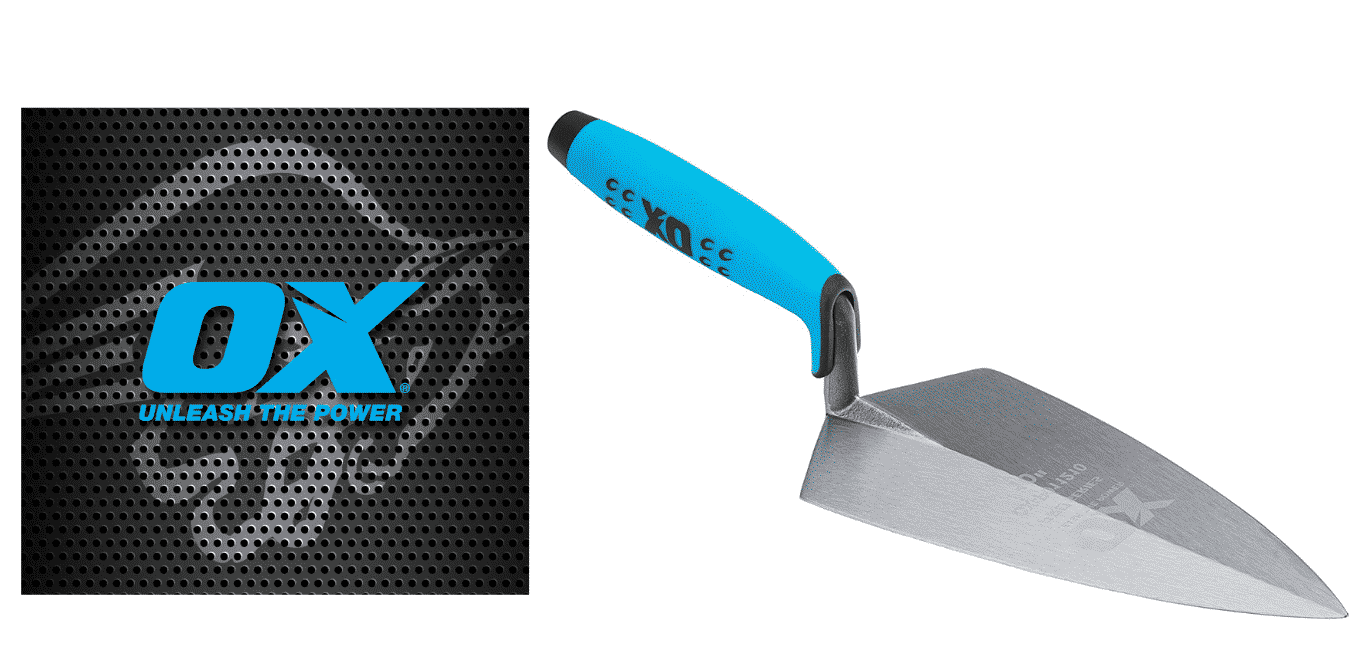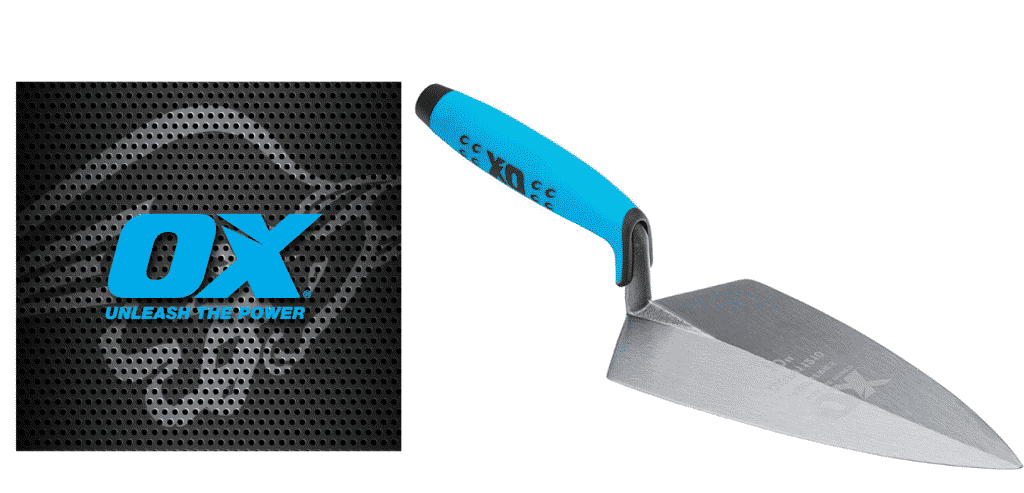 Size ranges: 11-12 inches
Company name: Ox Tools
Manufactured in: Australia
Pros:
OX trowels offer DURAGRIP with a finger guard.
It comes in standard size that is 11" and 12".
A tapered blade that offers precision during levelling and scraping.
High-quality forged steel.
The manufacturers offer a 90 days guarantee.
Cons:
The handle is slightly thicker so grip may not be much tight.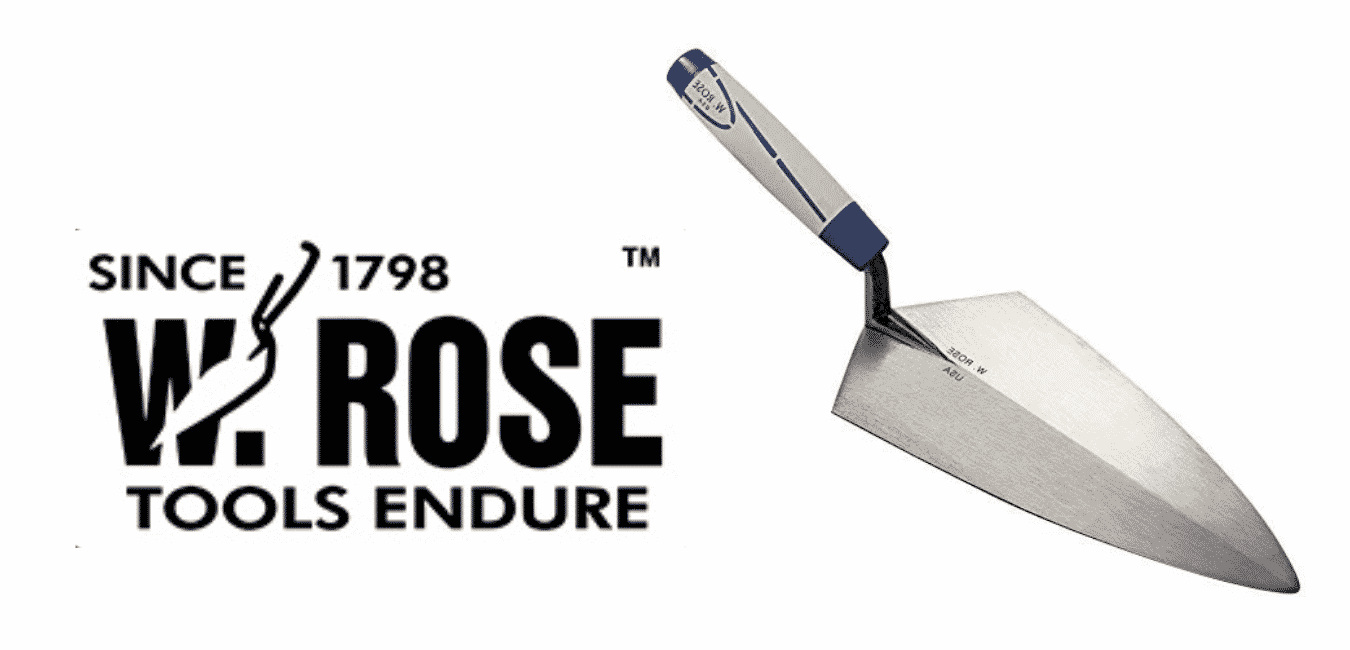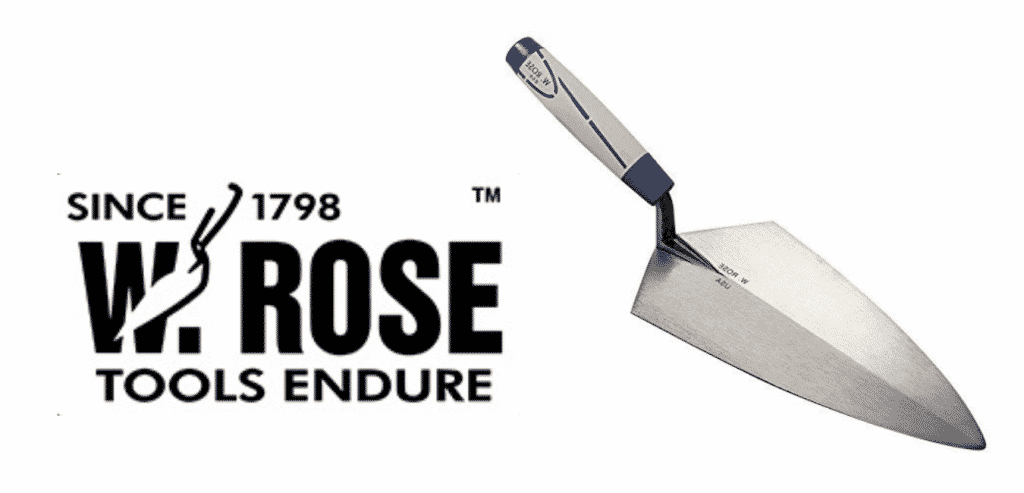 Size ranges: 9-13 inches
Company name: W.Rose
Manufactured in: USA
Pros:
The Faithfull Brick Trowel is made up of forged one-piece steel.
The blades are heat tempered that offer easy lifting.
It is lightweight and is made up of a soft-grip handle.
The blade is polished and sharp which offers better laying application.
The blade offers extra toughness due to formulated carbon steel.
Ground tempered offers extra precision.
The angle of the shank offers minimal wrist fatigue.
The handle of the W Rose trowels comes in wood, leather, ProForm soft grip and plastic and the new cork handle.
Cons:
Every trowel seems to feel slightly different but the blade quality is second to none.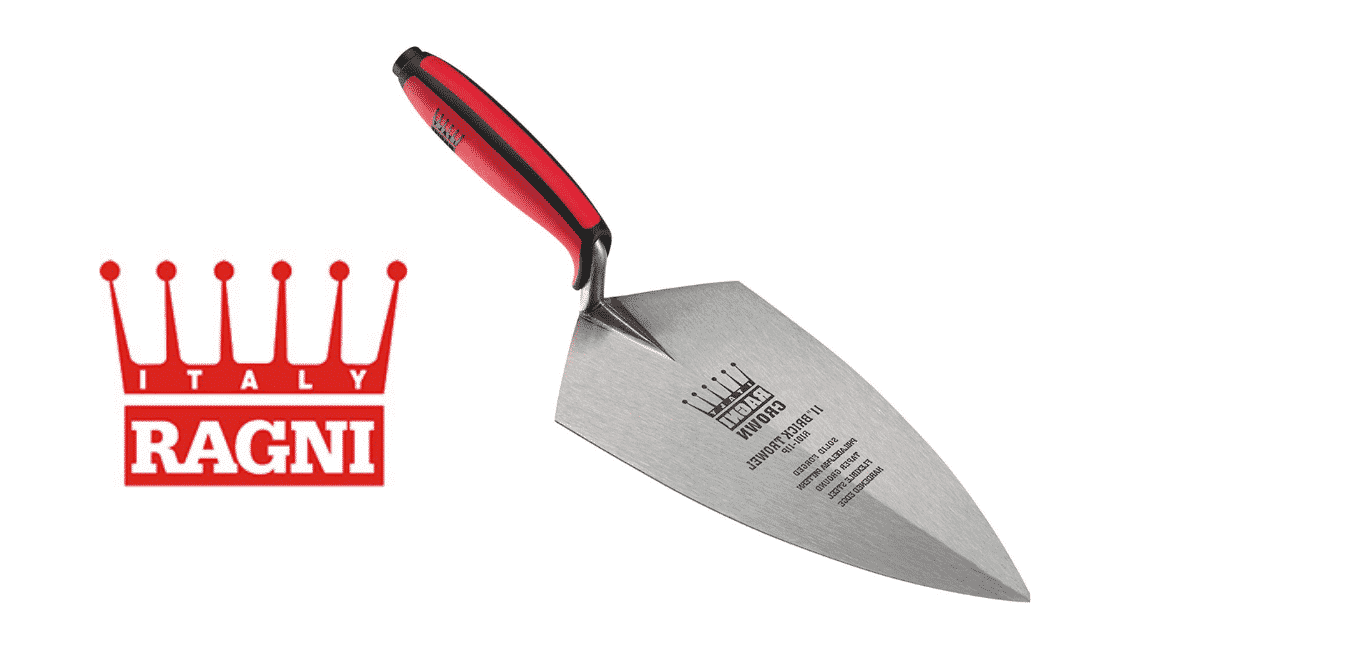 Size ranges: 9-12 inches
Company name: Ragni
Manufactured in: Italy
Pros:
Solid forged blade tempered for flexibility.
The edges of the blade are sharp and hard for brick cutting.
The easy-grip handle comes with a wide finger guard.
The large robust stem offers extra durability by absorbing wear.
Cons:
Due to its lightweight an blade quality its prone to damage.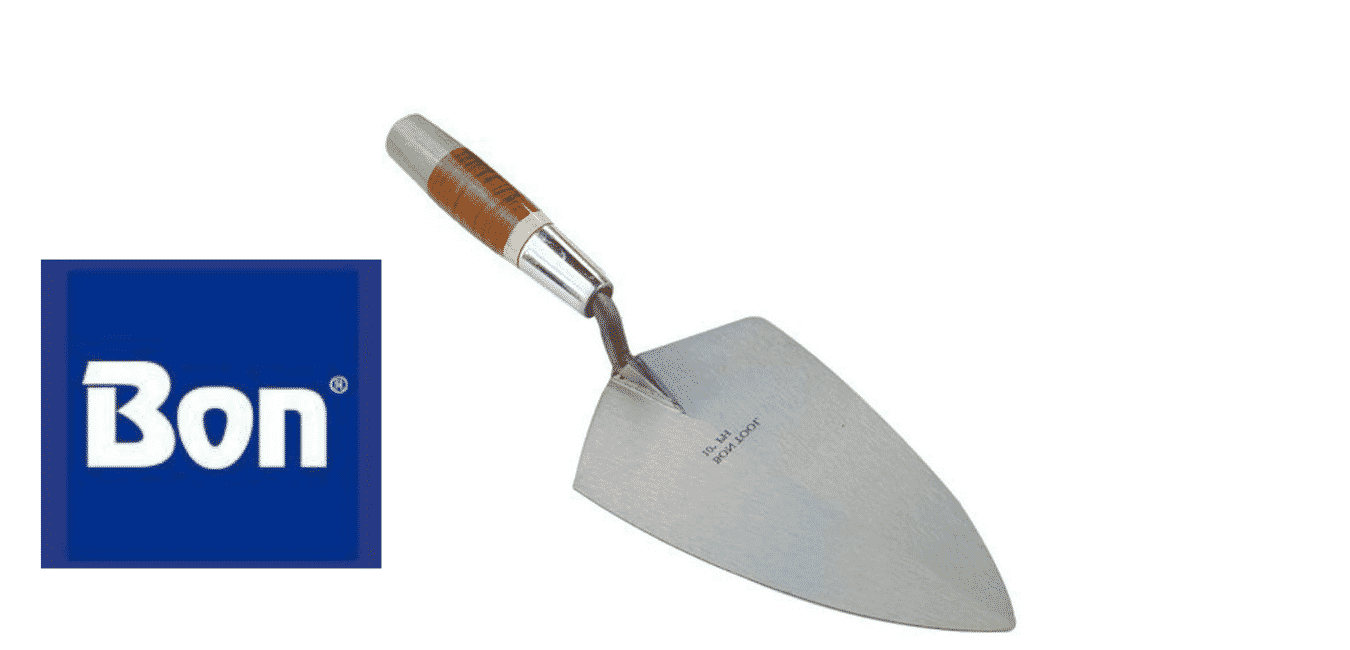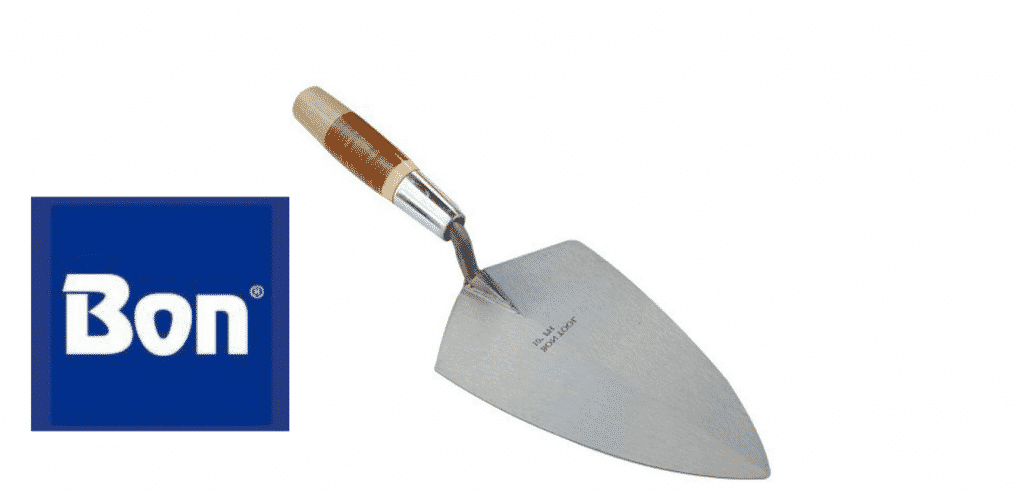 Size ranges: 9-13 inches
Company name: Bon Tools Co.
Manufactured in: USA
Pros:
Bon masonry trowel comes exclusively in Philadelphia style.
The most common type comes with a wood handle.
Its stainless steel is more durable than carbon steel.
The design of this brick trowel offers lesser work fatigue.
Cons:
Not as well balanced as other trowels.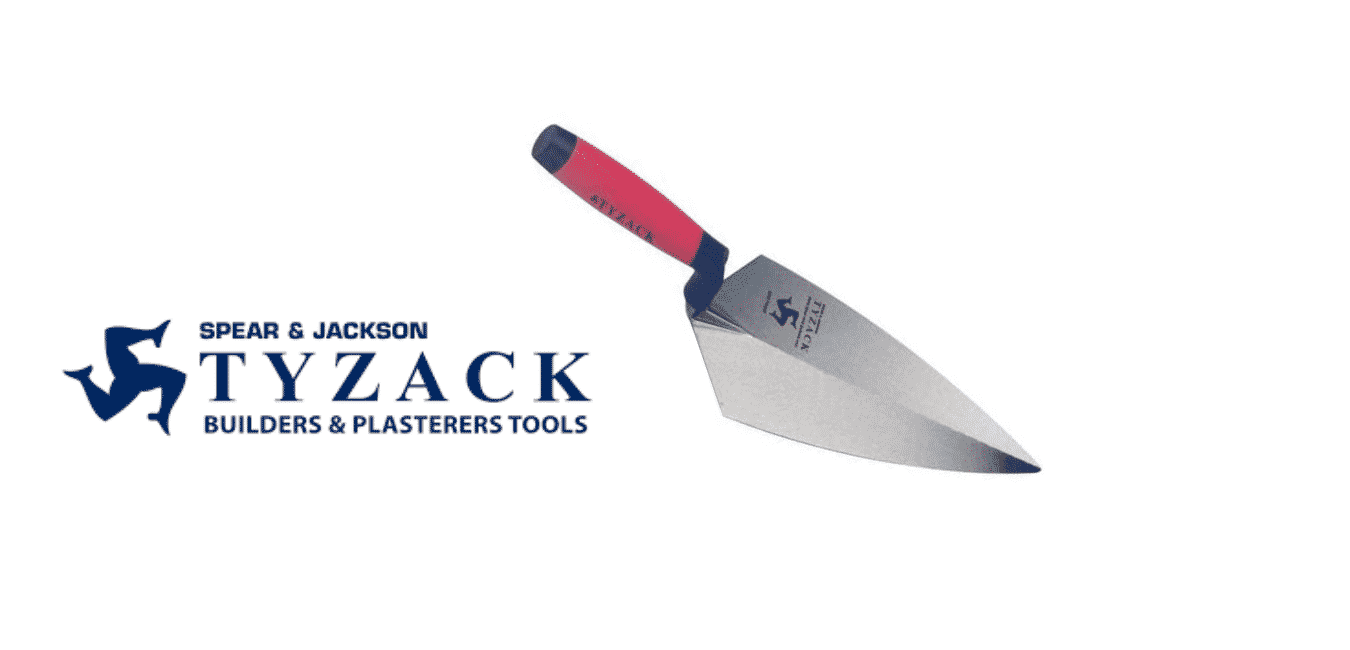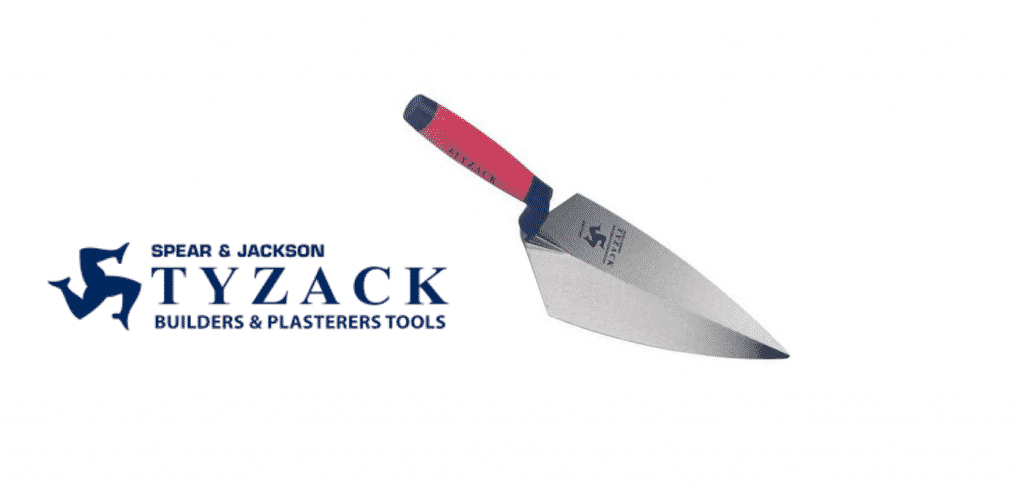 Size ranges: 10-12 inches
Company name:
Manufactured in: the UK
Pros:
This Spear and Jackson Tyzack brick trowel come in Canadian, Broad Heel and Philadelphian style.
The solid forged steel blade offers better strength.
Lifted high for better knuckle clearance.
Blades are hardened and tempered for better flexibility and rigidity.
The handle types include long wood, short wood, leather, and plastic, SoftFeel or SureGrip.
Cons:
The rubber handle may wear down faster as compared to other trowels.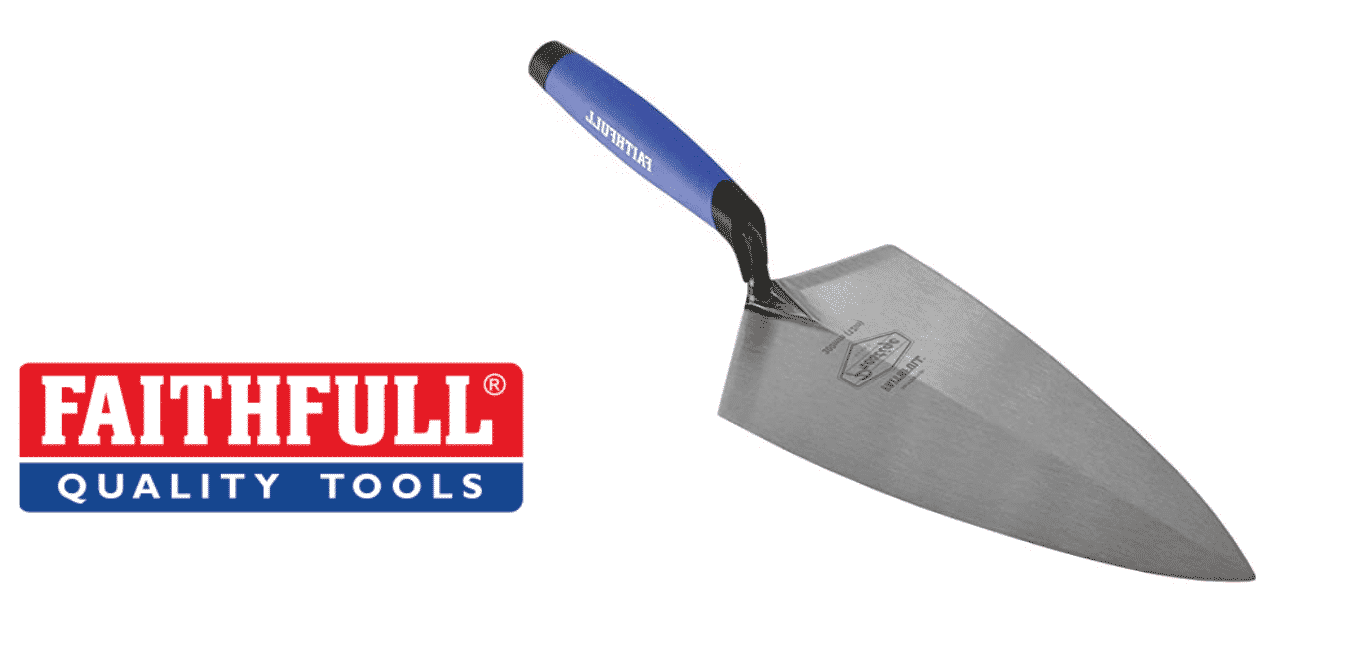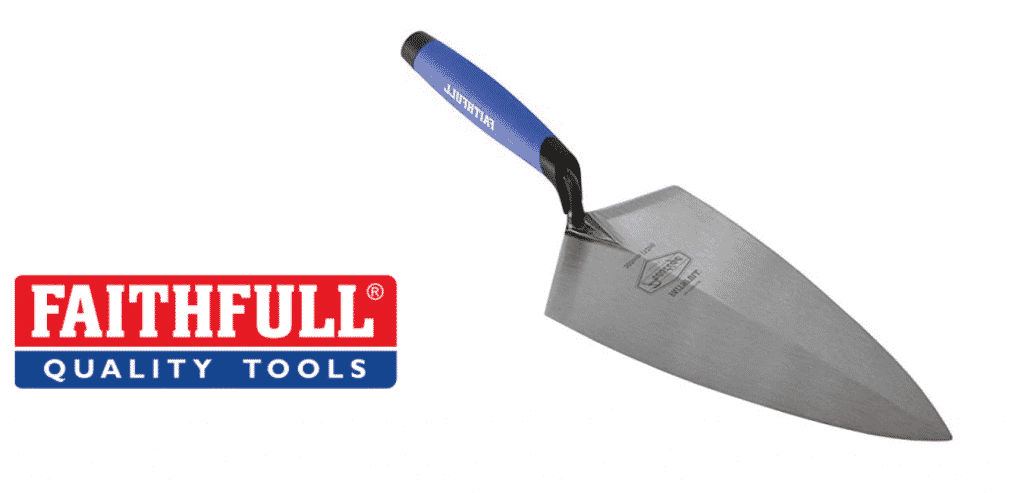 Size ranges: 10-11 inches
Company name: Faithfull Tools
Manufactured in: the UK
Pros:
Cons:
Blade quality is not as superior as other trowels.