Groundworkers Tools & Equipment
Why Groundworkers needs quality tools?
Every construction project needs some foundation, which cannot be adequately built without good groundworkers and good quality tools.
Here we look at some of the best groundworkers tools.
Ground Workers Hand Tools:
Best Shovels For Groundwork: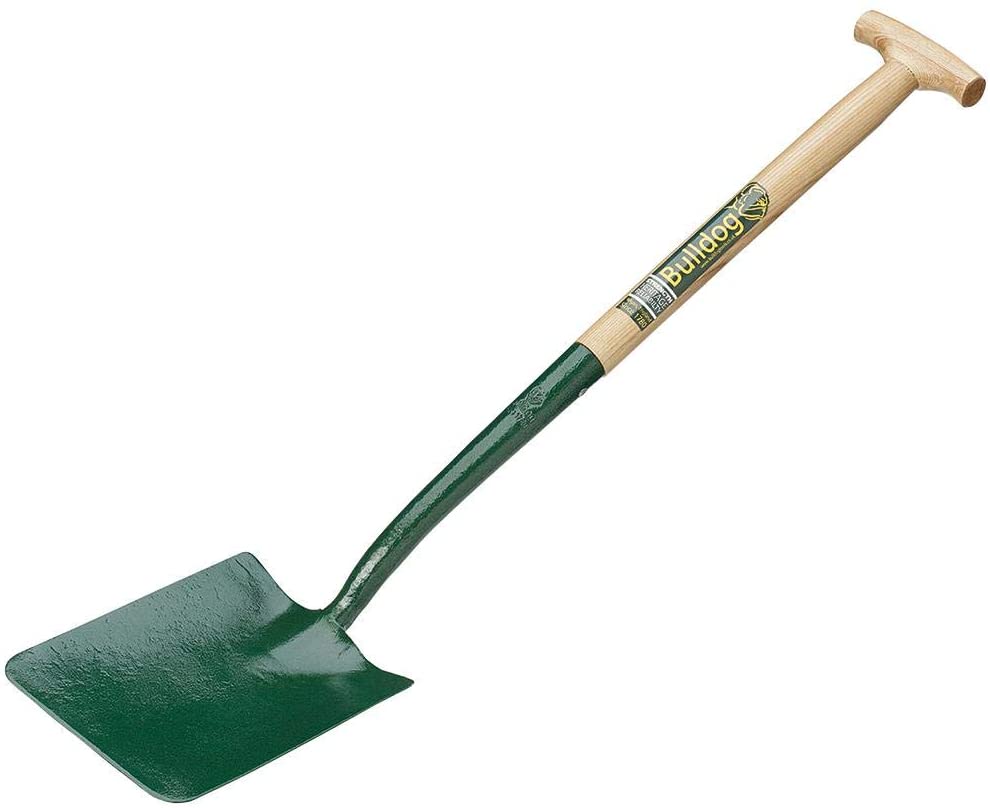 Description:
Made from high-quality material,
The bulldog square shovel is a must-have for groundwork.
Specs:
Weight: 2.54 kg
Length: 28 in
Features:
It is a square mouth shovel.
Prices pulled from the Amazon Product Advertising API on:
Product prices and availability are accurate as of the date/time indicated and are subject to change. Any price and availability information displayed on [relevant Amazon Site(s), as applicable] at the time of purchase will apply to the purchase of this product.

Description:
The blue-coloured shovel is durable and easy to use with a streamlined handle. Built to provide comfort, it is ideal for digging or refilling trenches and will last you for a long time.
Specs:
Dimensions (L x W x H): 101.3 x 24.3 x 12.1 cm
Weight: 2.73 Kg
Material: carbon/manganese steel
Features:
Comfortable, easy to handle contoured type grip.
Durable and long-lasting due to heat temperament.
Can resist damage from rust and soil adhesion because of epoxy coating.
They make some of the best shovels for groundwork.
Essential groundworkers tool

Description:
Ideal for mixing tarmac, digging and refilling trenches, this blue coloured shovel will last for a long time.
Specs:
Dimensions (L x W x H): 103.1 x 25.5 x 17.3 cm
Weight: 2.9 kg
Material: carbon/manganese steel
Crutch T type handle
Features:
Heat treated and epoxy coated to give it durability and resistance from rust and soil adhesion.
Built to provide max output even with a small force.
Good quality groundwork tools
Lightweight groundworkers shovel
Spear & Jackson 2028AZ MTH S/Socket Taper Shovel, Blue
Extra long socket to add strength at the potentially weakest point

Fully forged head for added strength made from high strength carbon / manganese steel

Heat treated for a longer life

Epoxy coated for reduced soil adhesion and rust

Handle Type: Crutc
Groundworker's Spades:


Description:
This spade can withstand unfavourable weather conditions and is perfect for landscapers and gardeners.
Specs:
Dimensions: 38.78 x 7.48 x 4.13 in
Weight: 2.47 Kg
Material: Carbon Steel, Metal
Spade Style
Features:
Waterproof resists damage from scratches, rust, humidity, alkalis etc.
Long lipped socket
Comfortable, durable
Built to last
Spear and Jackson Neverbend Professional Treaded Digging Spade 1071AL
An extremely hard-wearing spade designed to satisfy the requirements of professional gardeners and landscapers

Solid forged carbon steel head and long lipped socket, riveted for added strength

Hammer finish powder coated head for improved resistance to rust, scratches, humidity and alkalis found in soil

Weatherproofed hardwood shaft for durability, treaded for more comfortable digging

Grow your own British growing 2018 award winn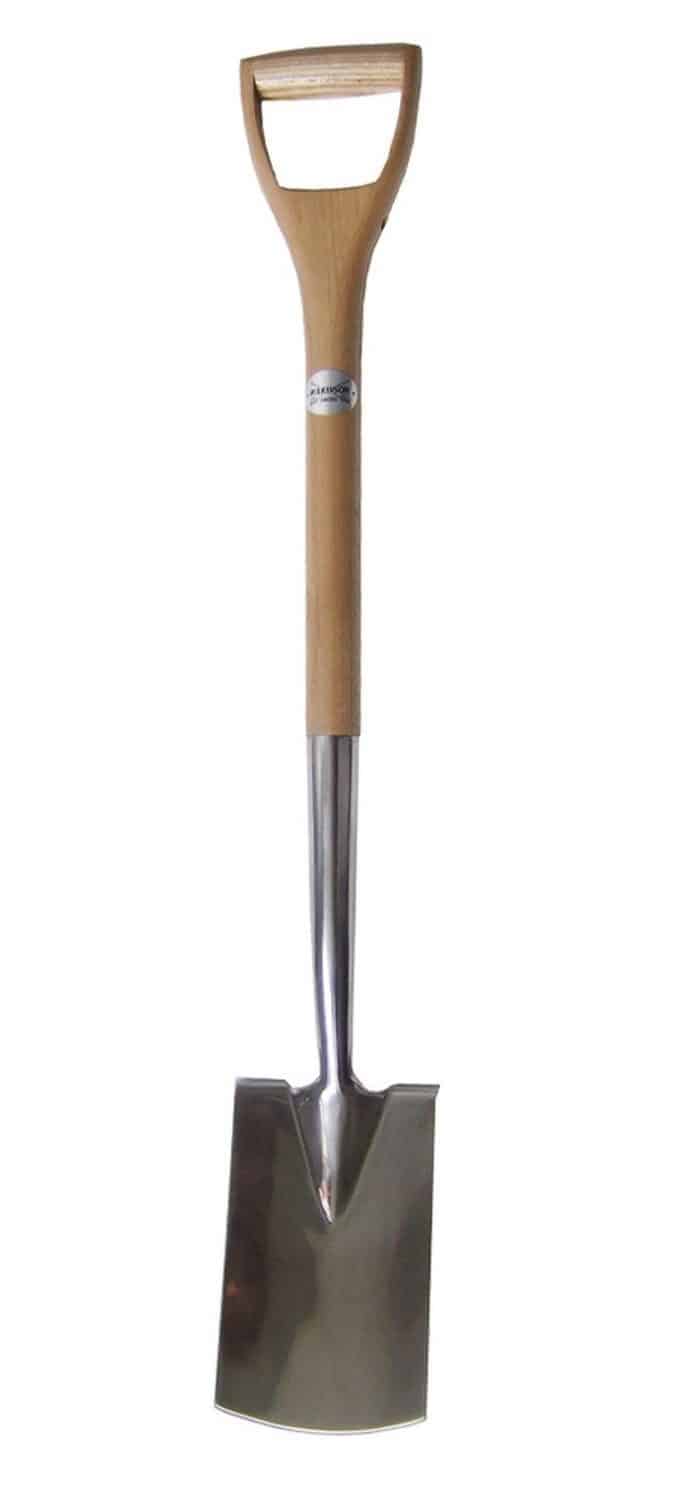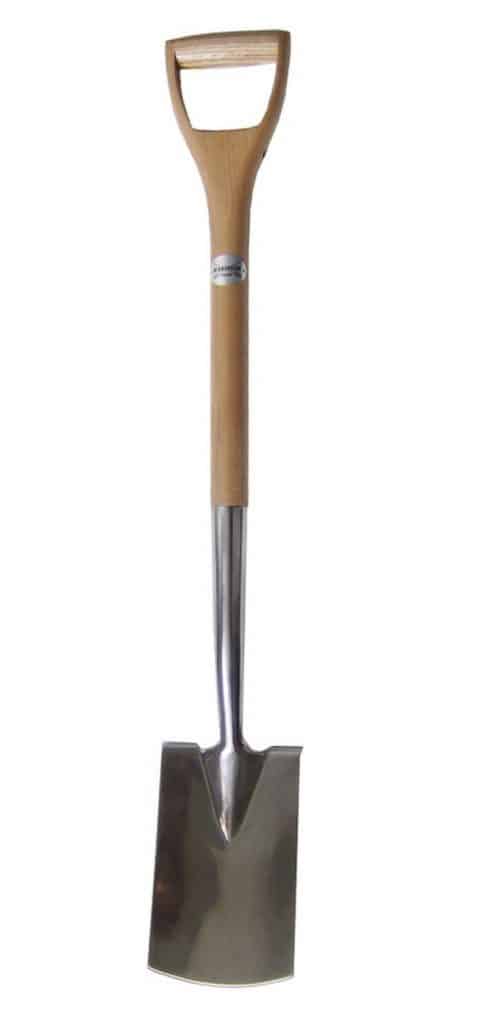 Description:
Suitable for digging in large and unprepared areas, this item is extra-long and comfortable for the user.
Specs:
Dimensions: 10 x 10 x 10 mm
Weight: 1 Kg
Material: Ash handle, stainless steel
Ergonomic type grip
Features:
This is longer than other traditional spades.
The spade comes with a ten-year guarantee.
Lightweight, well-balanced groundwork spade.
Mini Shovel:


Description:
The blue-coloured micro shovel is durable and perfect for landscaping, especially if you are working in restrictive or confined spaces.
Specs:
Dimensions (L x W x H):70 x 15 x 6.5 cm
Weight: 1.1 Kg
Blade length: 210 x 150 mm (8.25 x 6 Inch)
Width: 15.5 cm
Material: pressured carbon steel blade with fibreglass shaft.
Features:
Ergonomic type grip with round style.
Easy to hold, comfortable and durable.
A crafty little shovel.
Groundworkers Hand Tools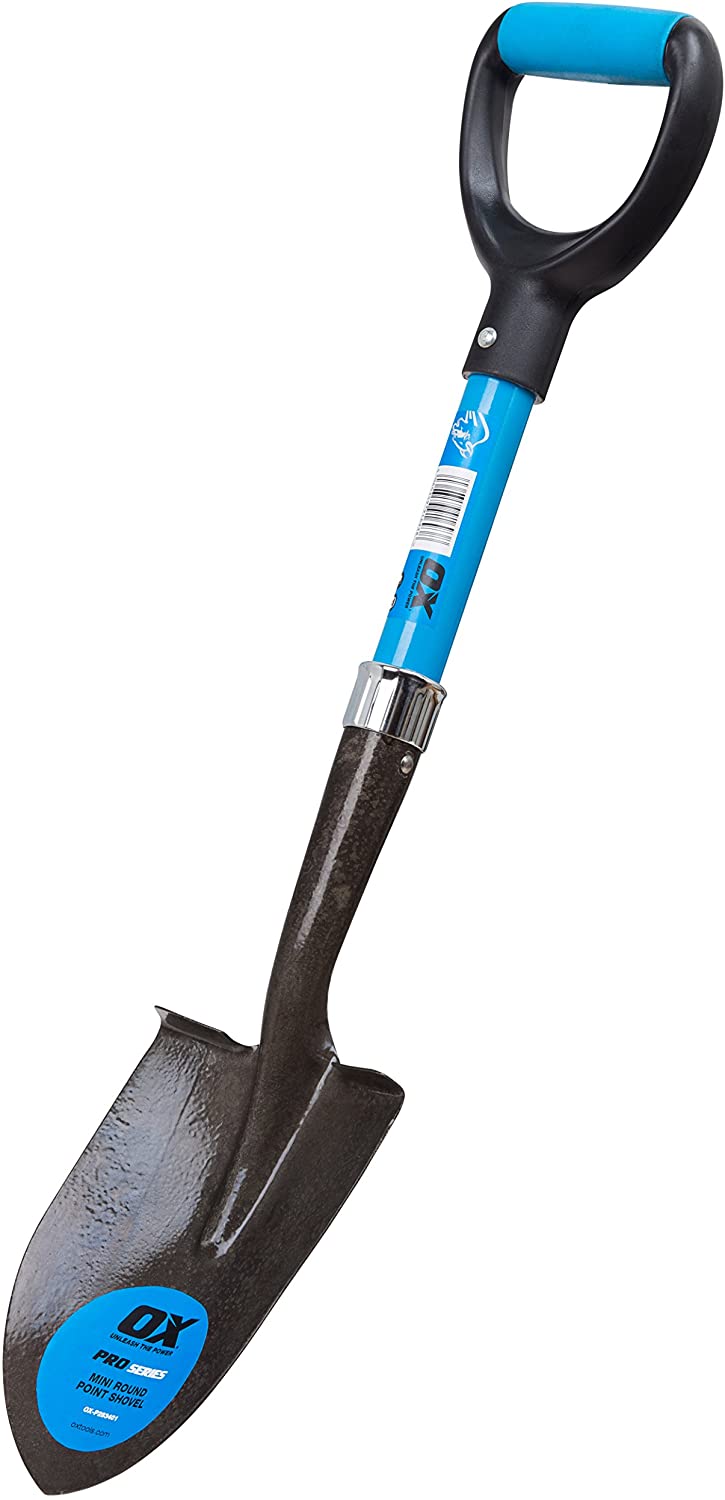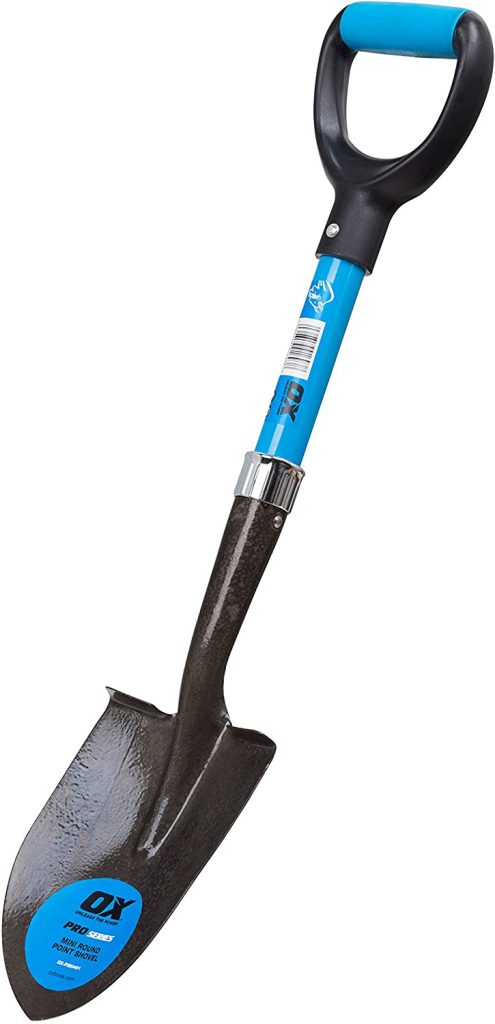 Description:
OX tools is a company known for its good quality products.
Specs:
Dimensions (L x W x H): 6 x 14.7 x 70 cm
Weight: 0.9 Kg
Features:
Very useful
Lightweight, well made
Groundworkers tools
Grafter Shovel:


Description:
This grey coloured tool can easily dig through hard and heavy earth. Very efficient and durable.
Specs:
Dimensions: 43.5 x 5.91 x 4.92 in (LxWxH)
Weight: 2.4 kg
Material: Carbon Steel, Manganese Steel
Handle length: 28 inches (711 millimetres)
Features:
Contoured type grip, long handle and comfortable to use
Rotary weld provides max output and durability
Protected from rust and soil adhesion by epoxy coating
Quality groundwork tools
Spear & Jackson 2154HK 16 MYD Tub Draining Tool, Grey
Streamlined shaft contoured to fit comfortably in the hand

Automatically rotary welded to ensure maximum strength

Fully forged head made from high strength carbon / manganese steel

Handle length : 711millimeter (28 inches)

Epoxy coated for reduced soil adhesion and rust resista
Insulated Cable Laying Shovel:
Pick Axe: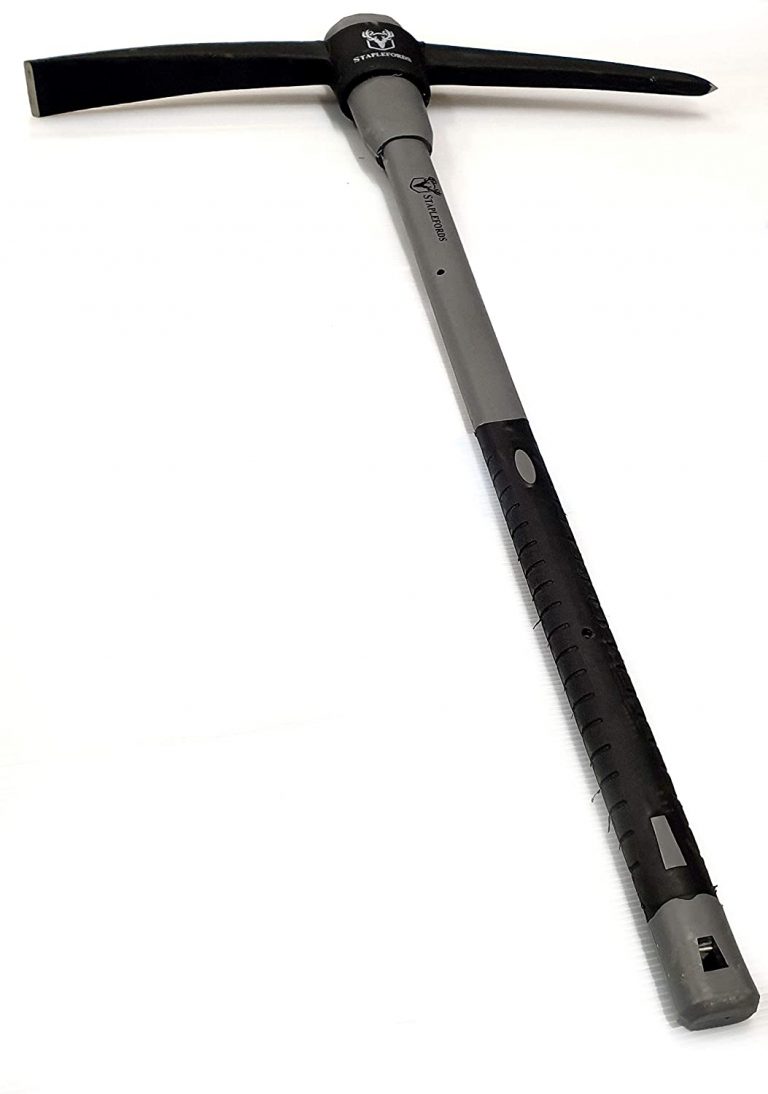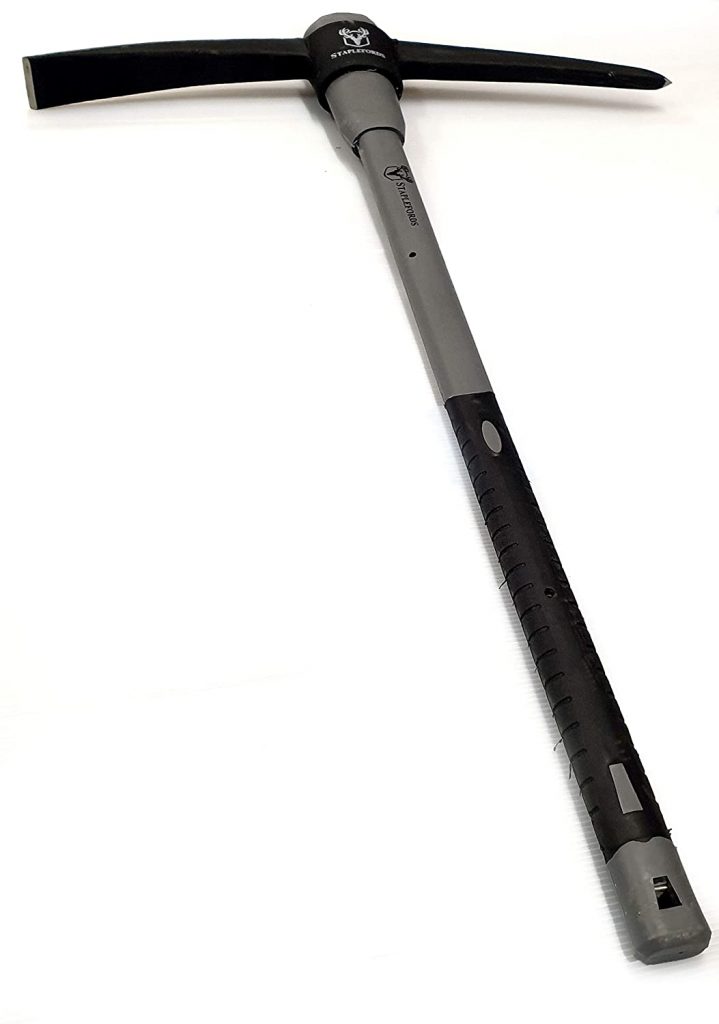 Description:
The pickaxe is designed in such a way that it increases the impact of the downward spring impressively. Ideal for beginners, as the forged steel blade, can easily cut through the woods heedless of your aperture skills.
Specs:
Length: 900 mm
Weight: 2.26 kg
Material: Steel blade, fibreglass handle
Features:
As fibreglass is more durable than wood, the pickaxe is a long-lasting quality tool.
The steel blade forged from iron and carbon alloy.
Quality groundworkers tool
STAPLEFORDS Reinforced Steel Pick Axe with Shock Absorbing Fibreglass Handle – 900mm length
① FORGED STEEL BLADE - The reinforced forged steel blade is an alloy of carbon and iron that is compressed under extreme pressure to make a very hard and strong substance - hardened and tempered for durability. The bonus of forged steel is that the metal becomes stronger than equivalent types that are cast or machined.

② FIBREGLASS HANDLE - Fibreglass handles are tougher and can take more punishment than traditional wooden handles. They have great shock absorption properties and are very durable. One big advantage that fibreglass handles have over wooden handles is that they are not nearly as sensitive to the environment. A fibreglass handled axe can fall into muck, spend the night in the back of a pickup truck in freezing conditions, be covered in oil and still look as good as new.

③ HANDLE DESIGN - The fibreglass handle is designed so it can harnesses the downward force of a swing to both split and break off chunks of wood from a larger log. .
Rubber Mallet: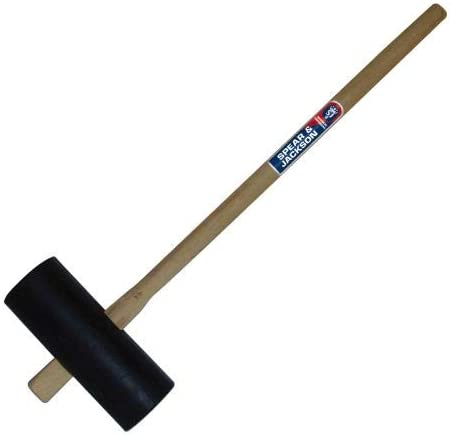 Description:
Spear and Jackson product are known for their extra-long and comfortable grip.
Specs:
Dimensions: 42.13 x 12.99 x 5.12 in
Weight: 13.86 pounds
Grip length: 1066mm (42″)
Features:
The extra-long wooden grip length makes it easy and comfortable to use.
Groundworkers tools
Ideal for laying and levelling paving stones.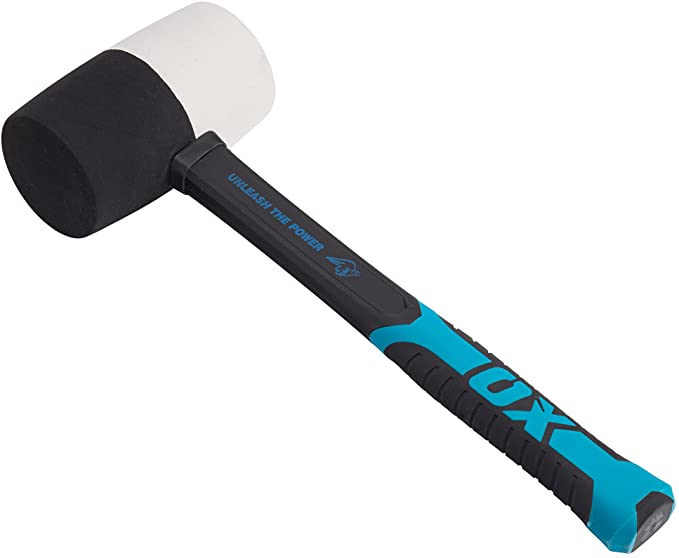 Description:
This mallet hammer comes made of rubber combined with a very comfortable fibreglass grip.
Specs:
Dimensions: 10.16 x 35.56 x 11.43 cm
Weight: 950 g
Material: Rubber, fibreglass
Cool, sleek design
Features:
The semi-hard white face will not harm the material by discolouration or scratches.
The long, comfortable, light, but firm fibreglass grip is comfortable, giving it a cool, aesthetically pleasing look from a top tool brand.
OX Combination Rubber Mallet – Non-marking Rubber Mallet Hammer with Fibreglass Handle -Multi-colour – 24 oz
RUBBER CONSTRUCTION: Crafted from premium quality rubber, the OX Combination Rubber Mallets are exceedingly durable and reliable.

NON MARKING HEAD: The smart non-marking head of the OX Combination Rubber Mallet is ideal for setting tiles into the adhesive. The rubber head is also bounce-resistant.

LIGHTWEIGHT: Unlike conventional metal mallet, the OX Combination Rubber Mallet offers more accessibility and is very safe to use in case of missed strokes.

ERGONOMIC HANDLE: The ergonomic fibreglass handle of the OX Combination Rubber Mallet delivers a non-slip and comfortable grip which also reduces hand fatigue.
Groundworker's Boots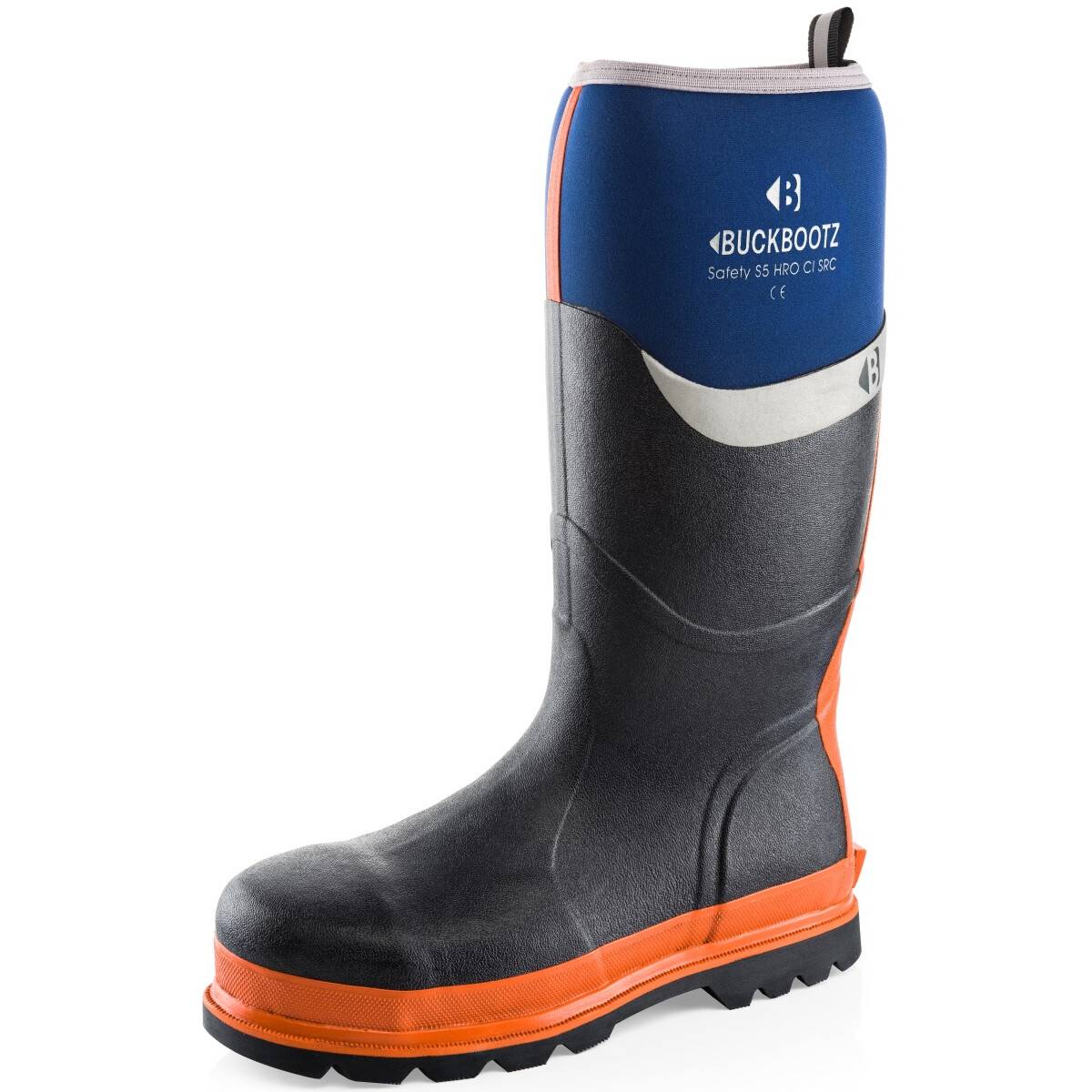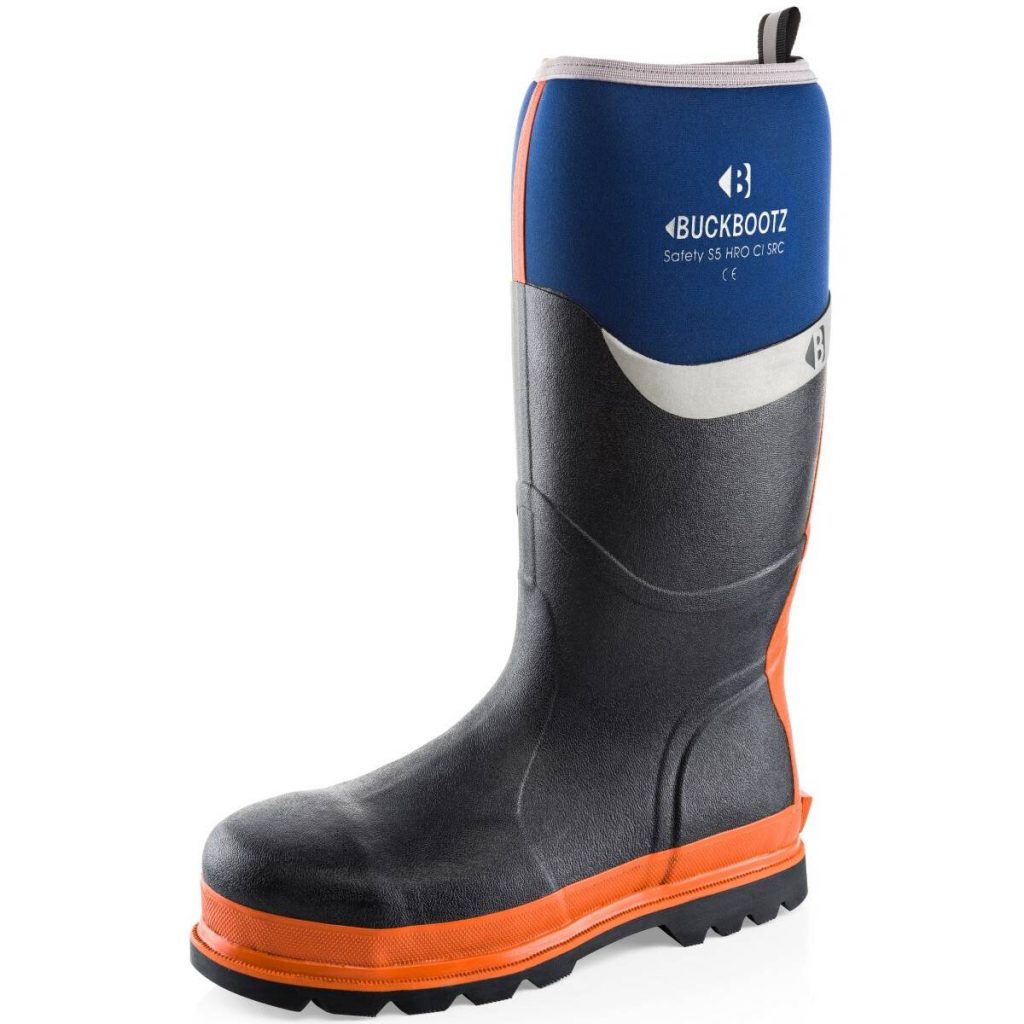 Description:
These boots provide additional comfort and protection to their wearer with cushioned, detachable sole and steel toecaps and energy absorbing seat.
Specs:
Dimension: 53.4 x 35.6 x 12.6 cm
Weight: 3.16 Kg
Material: 1. Outer: Rubber, Sole: Rubber, Steel midsole, Steel toecap
Closure: Slip-On
Shoe Width: Medium
Features:
Resists damage caused by water and oil and protects the wearer from antistatic electricity and heat as it can withstand temperature up to 300oC.
HI-Vis Lining
Cleated outsoles
S5 safety rating
Excellent groundwork boots
Description:
Unparalleled in its durability because of the reinforced built, this product is suitable for summer due to its breathable air mesh lining that allows the air to travel.
Specs:
Dimensions: ‎35 x 27 x 9.5 cm
Weight: 1.47 Kilograms
Sole Material: Rubber
Pull-on closure
Features:
The boots are waterproof, flexible, and comfortable as it protects your foot from chafing or blisters. It is durable, shock-absorbent and heat retentive too.
They are straightforward to clean and have a 16-inch height which gives you additional protection.
Great boots for groundwork especially in the winter months