Groundworkers Tools & Equipment
Why Groundworkers needs quality tools?
Every construction project needs some foundation, which cannot be adequately built without good groundworkers and good quality tools.
Here we look at some of the best groundworkers tools.
Ground Workers Hand Tools:
Best Shovels For Groundwork: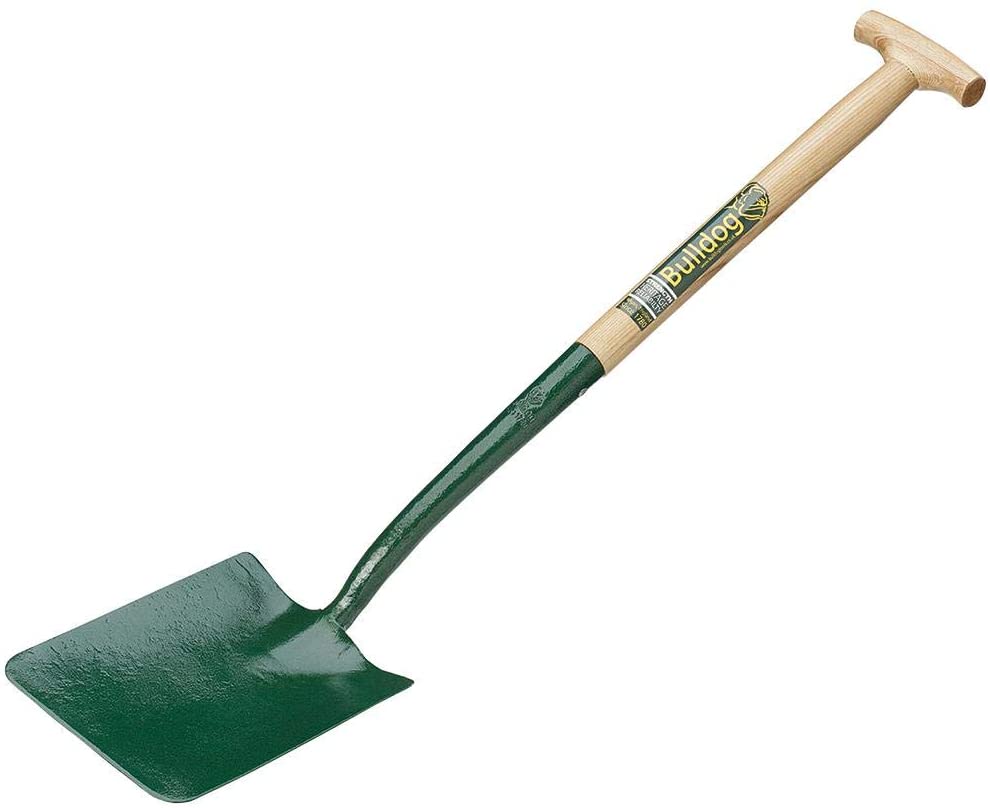 Description:
Made from high-quality material,
The bulldog square shovel is a must-have for groundwork.
Specs:
Weight: 2.54 kg
Length: 28 in
Features:
It is a square mouth shovel.

Description:
The blue-coloured shovel is durable and easy to use with a streamlined handle. Built to provide comfort, it is ideal for digging or refilling trenches and will last you for a long time.
Specs:
Dimensions (L x W x H): 101.3 x 24.3 x 12.1 cm
Weight: 2.73 Kg
Material: carbon/manganese steel
Features:
Comfortable, easy to handle contoured type grip.
Durable and long-lasting due to heat temperament.
Can resist damage from rust and soil adhesion because of epoxy coating.
They make some of the best shovels for groundwork.
Essential groundworkers tool

Description:
Ideal for mixing tarmac, digging and refilling trenches, this blue coloured shovel will last for a long time.
Specs:
Dimensions (L x W x H): 103.1 x 25.5 x 17.3 cm
Weight: 2.9 kg
Material: carbon/manganese steel
Crutch T type handle
Features:
Heat treated and epoxy coated to give it durability and resistance from rust and soil adhesion.
Built to provide max output even with a small force.
Good quality groundwork tools
Lightweight groundworkers shovel
Groundworker's Spades:


Description:
This spade can withstand unfavourable weather conditions and is perfect for landscapers and gardeners.
Specs:
Dimensions: 38.78 x 7.48 x 4.13 in
Weight: 2.47 Kg
Material: Carbon Steel, Metal
Spade Style
Features:
Waterproof resists damage from scratches, rust, humidity, alkalis etc.
Long lipped socket
Comfortable, durable
Built to last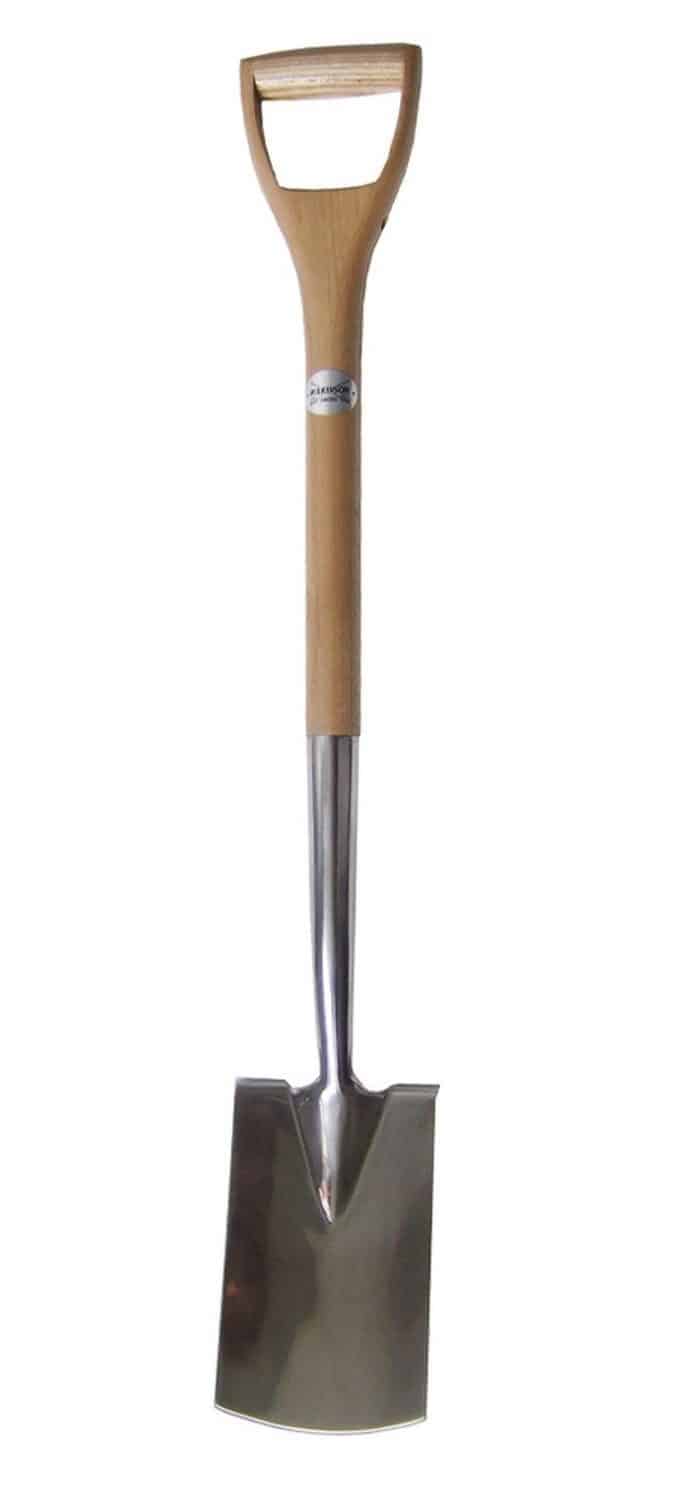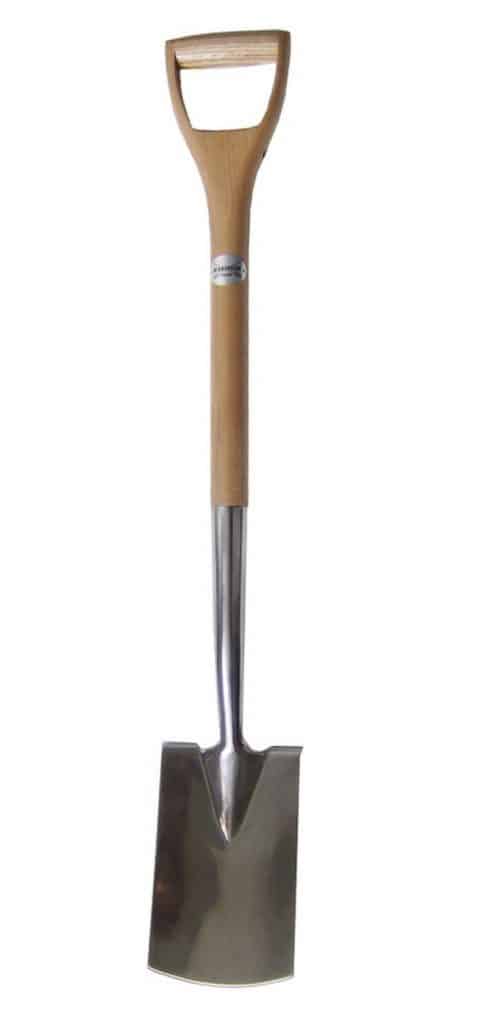 Description:
Suitable for digging in large and unprepared areas, this item is extra-long and comfortable for the user.
Specs:
Dimensions: 10 x 10 x 10 mm
Weight: 1 Kg
Material: Ash handle, stainless steel
Ergonomic type grip
Features:
This is longer than other traditional spades.
The spade comes with a ten-year guarantee.
Lightweight, well-balanced groundwork spade.
Mini Shovel:


Description:
The blue-coloured micro shovel is durable and perfect for landscaping, especially if you are working in restrictive or confined spaces.
Specs:
Dimensions (L x W x H):70 x 15 x 6.5 cm
Weight: 1.1 Kg
Blade length: 210 x 150 mm (8.25 x 6 Inch)
Width: 15.5 cm
Material: pressured carbon steel blade with fibreglass shaft.
Features:
Ergonomic type grip with round style.
Easy to hold, comfortable and durable.
A crafty little shovel.
Groundworkers Hand Tools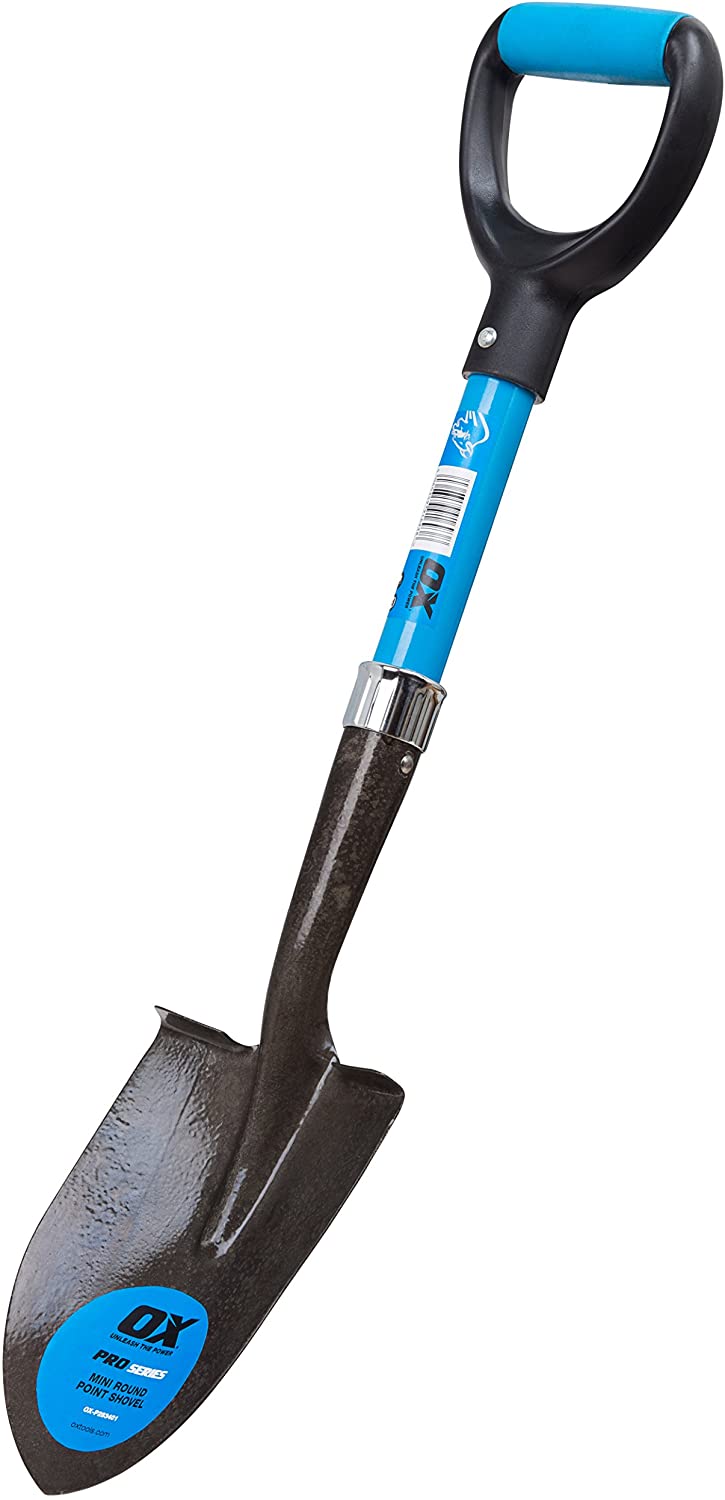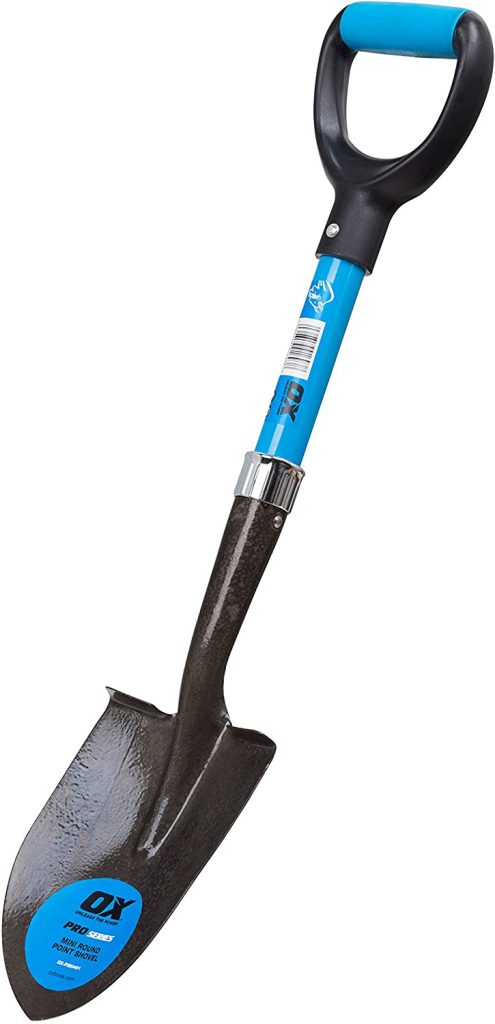 Description:
OX tools is a company known for its good quality products.
Specs:
Dimensions (L x W x H): 6 x 14.7 x 70 cm
Weight: 0.9 Kg
Features:
Very useful
Lightweight, well made
Groundworkers tools
Grafter Shovel:


Description:
This grey coloured tool can easily dig through hard and heavy earth. Very efficient and durable.
Specs:
Dimensions: 43.5 x 5.91 x 4.92 in (LxWxH)
Weight: 2.4 kg
Material: Carbon Steel, Manganese Steel
Handle length: 28 inches (711 millimetres)
Features:
Contoured type grip, long handle and comfortable to use
Rotary weld provides max output and durability
Protected from rust and soil adhesion by epoxy coating
Quality groundwork tools
Insulated Cable Laying Shovel:
Pick Axe: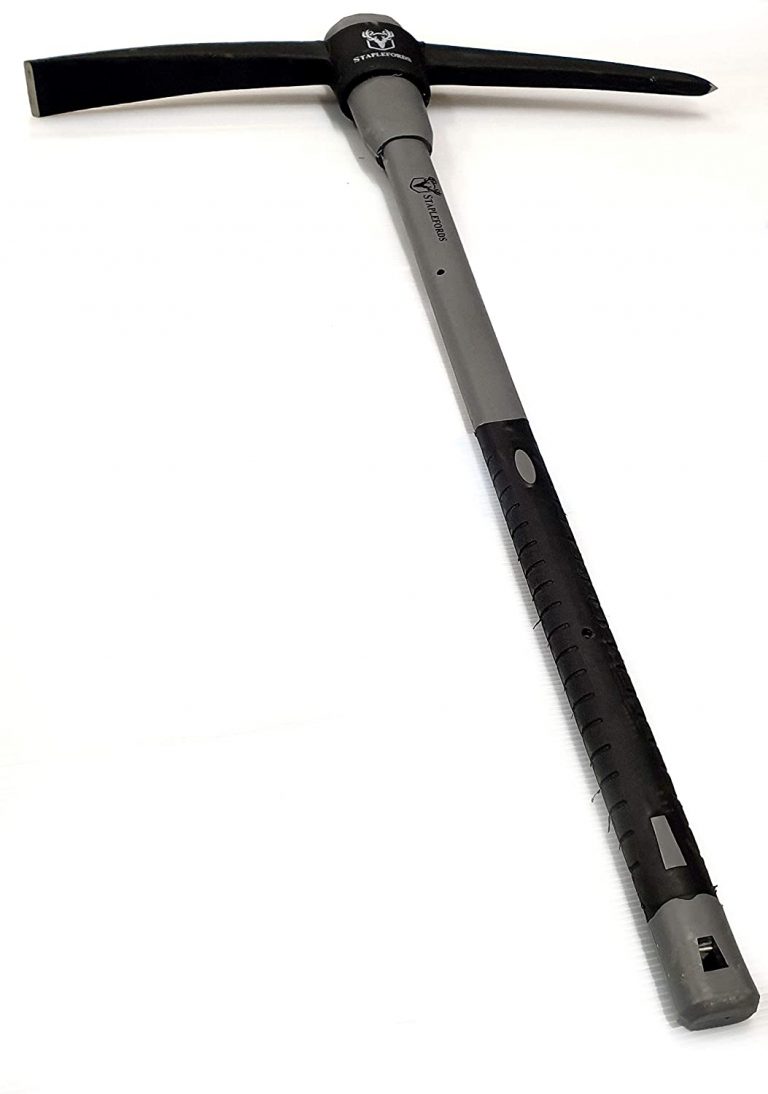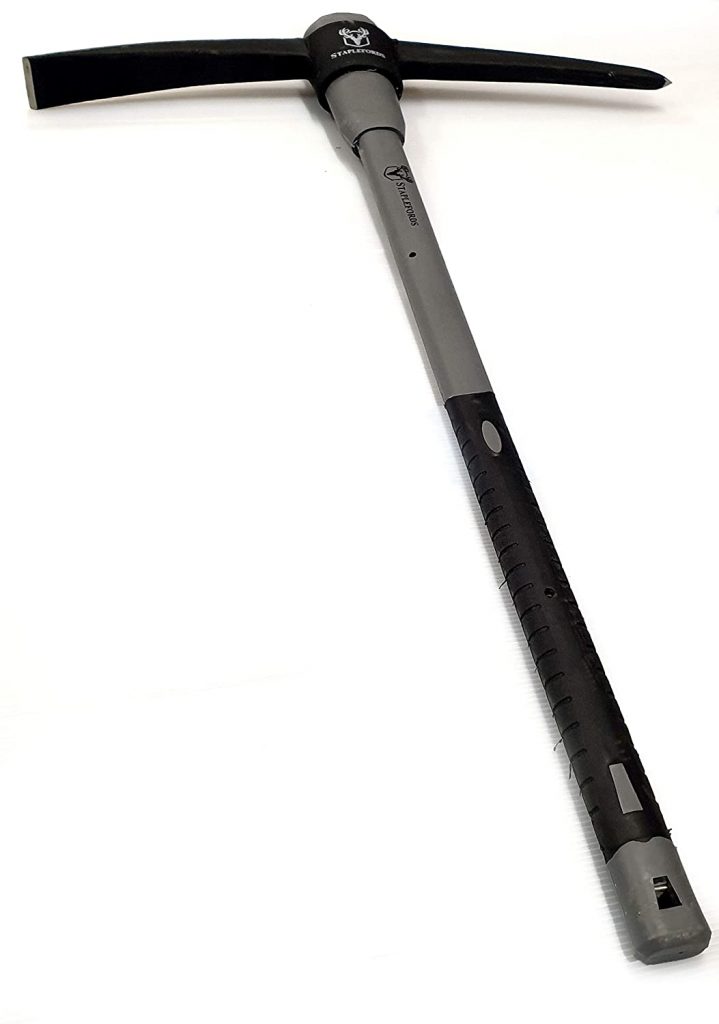 Description:
The pickaxe is designed in such a way that it increases the impact of the downward spring impressively. Ideal for beginners, as the forged steel blade, can easily cut through the woods heedless of your aperture skills.
Specs:
Length: 900 mm
Weight: 2.26 kg
Material: Steel blade, fibreglass handle
Features:
As fibreglass is more durable than wood, the pickaxe is a long-lasting quality tool.
The steel blade forged from iron and carbon alloy.
Quality groundworkers tool
Rubber Mallet: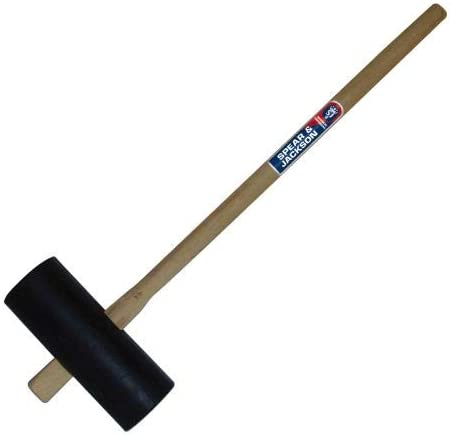 Description:
Spear and Jackson product are known for their extra-long and comfortable grip.
Specs:
Dimensions: 42.13 x 12.99 x 5.12 in
Weight: 13.86 pounds
Grip length: 1066mm (42″)
Features:
The extra-long wooden grip length makes it easy and comfortable to use.
Groundworkers tools
Ideal for laying and levelling paving stones.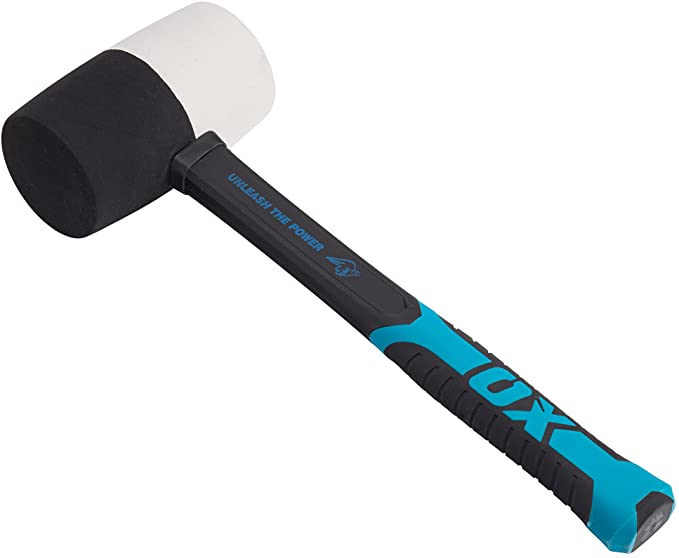 Description:
This mallet hammer comes made of rubber combined with a very comfortable fibreglass grip.
Specs:
Dimensions: 10.16 x 35.56 x 11.43 cm
Weight: 950 g
Material: Rubber, fibreglass
Cool, sleek design
Features:
The semi-hard white face will not harm the material by discolouration or scratches.
The long, comfortable, light, but firm fibreglass grip is comfortable, giving it a cool, aesthetically pleasing look from a top tool brand.
Groundworker's Boots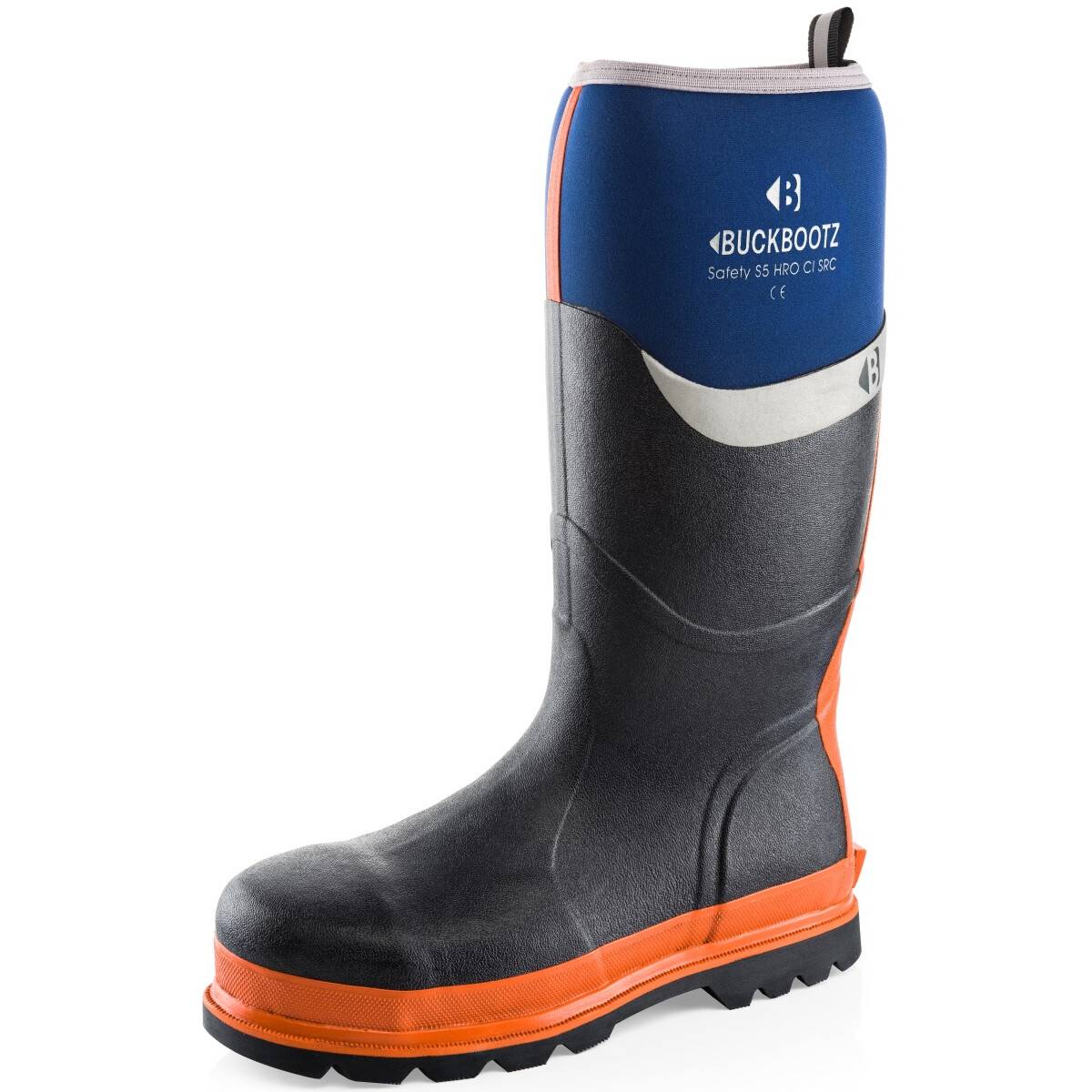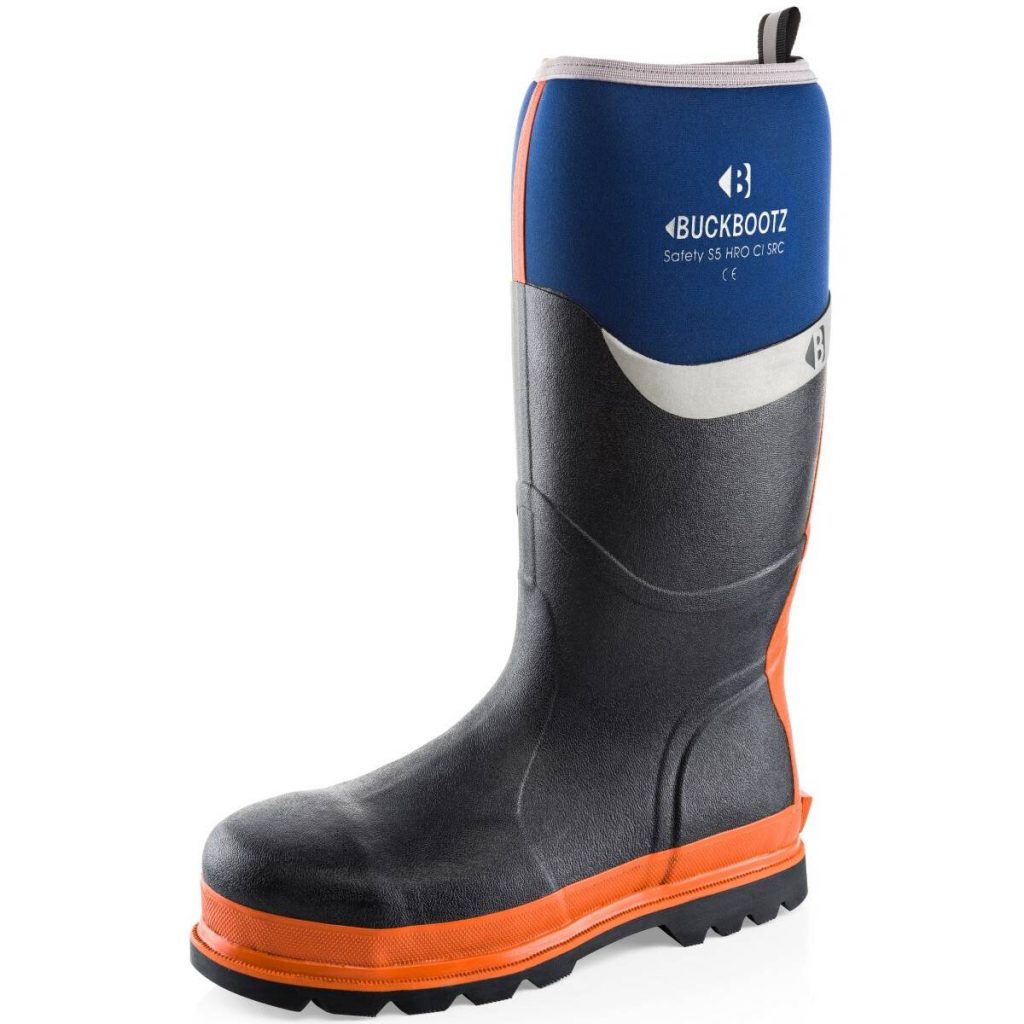 Description:
These boots provide additional comfort and protection to their wearer with cushioned, detachable sole and steel toecaps and energy absorbing seat.
Specs:
Dimension: 53.4 x 35.6 x 12.6 cm
Weight: 3.16 Kg
Material: 1. Outer: Rubber, Sole: Rubber, Steel midsole, Steel toecap
Closure: Slip-On
Shoe Width: Medium
Features:
Resists damage caused by water and oil and protects the wearer from antistatic electricity and heat as it can withstand temperature up to 300oC.
HI-Vis Lining
Cleated outsoles
S5 safety rating
Excellent groundwork boots
Description:
Unparalleled in its durability because of the reinforced built, this product is suitable for summer due to its breathable air mesh lining that allows the air to travel.
Specs:
Dimensions: ‎35 x 27 x 9.5 cm
Weight: 1.47 Kilograms
Sole Material: Rubber
Pull-on closure
Features:
The boots are waterproof, flexible, and comfortable as it protects your foot from chafing or blisters. It is durable, shock-absorbent and heat retentive too.
They are straightforward to clean and have a 16-inch height which gives you additional protection.
Great boots for groundwork especially in the winter months