The brick patio is becoming more popular in the last ten years. Concrete Pavers are an excellent choice for elevating the aesthetic appeal of your patio, and as you design your concrete paver patio, the benefits extend well beyond just looking good. Whether you are going to seal a patio paver, brick patio, or concrete patio, this article will cover all queries and information. This informative article will also cover the cost estimation of sealing a patio.
Patios are a great addition to any home. They give the house an outdoor living space, which many people are looking for these days. However, if you do not maintain it properly, it will start to look very run down and unattractive. Therefore, patio sealers are one of the most important things you can buy to maintain your patio.
How to Seal a Patio
Porous paving stones will gradually absorb moisture from rain and dew, as well as other sources such as household cleaning products and even pets. Depending on temperature and humidity, they'll then release the moisture to the air within a day or two. This leads to that 'damp' feeling we all know too well.
A sealer will help protect your patio from water absorption and extend its lifespan. The sealer will also make it more difficult for mould and moss to form on the surface of the patio and paving stones and prevent stains and other damage by sealing the surface.
How to seal patio pavers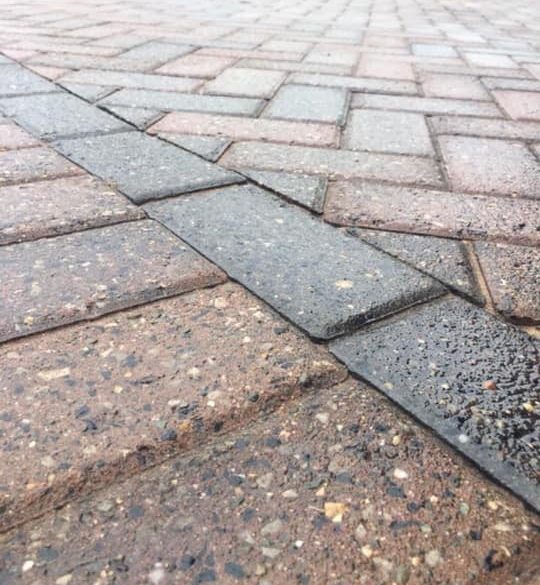 If you want to protect your investment, it is crucial to apply a quality sealer as the final step of the process. In the past, concrete required a curing time before a sealer could be applied. Today the modern formulation is breathable, sealers can be used immediately on new pavers without the concern of trapping in naturally occurring efflorescence.
Our three best picks of patio sealers are designed to prevent contaminants like food, oils, and grease from penetrating the material's surface. They help protect against the damage that occurs from the freeze-thaw cycle and can even preserve the colour of your pavers from damaging U.V. rays. If you have existing pavers, the sealer can also help restore the colour and make the patio look new again.
Follow the Steps for sealing a Patio Paver
Before applying a sealer, it's essential to clean the surface. You can clean with high-pressure water and rinse and dry off the area.
Rinse the surface off using a garden hose equipped with a spray nozzle
For best results, the surface temperature needs to be between 40 and 90 degrees Fahrenheit
Add the sealer to a clean tank or pump sprayer
Most of the sealers come ready to use, so adding water is not required
Apply the product evenly with the sprayer, saturating the surface to ensure penetration.
Use a shield to protect the surrounding areas from unintended overspray.
It is recommended to use a foam roller to help provide uniform coverage and work the sealer down into the pores of the hardscape.
Depending on the weather conditions, the sealer dry time is about an hour but completely cured and ready for use in 24 hours of application.
How often to seal a concrete patio
Sealing a concrete patio is very important because it protects the surface and helps it remain in good condition for longer.
One of the most important things to remember when sealing a concrete patio is that you don't have to do this frequently. Doing so will lead to the buildup of sealant, creating an uneven surface over time.
The frequency with which you seal your concrete patio depends on many factors, such as whether or not there are trees around, how much rain falls where you live, and how frequently you use your patio. However, we recommend sealing your concrete patios every few years at least.
How much does it cost to seal a patio
The cost to seal a patio depends on the person's size, location, and needs. In addition, factors such as the type of material used for sealing will also have an impact on how much it costs.
The cost for sealing a patio is usually around $2-$5 per square foot.
It depends on the size and location of the sealed area.
The Best Patio sealers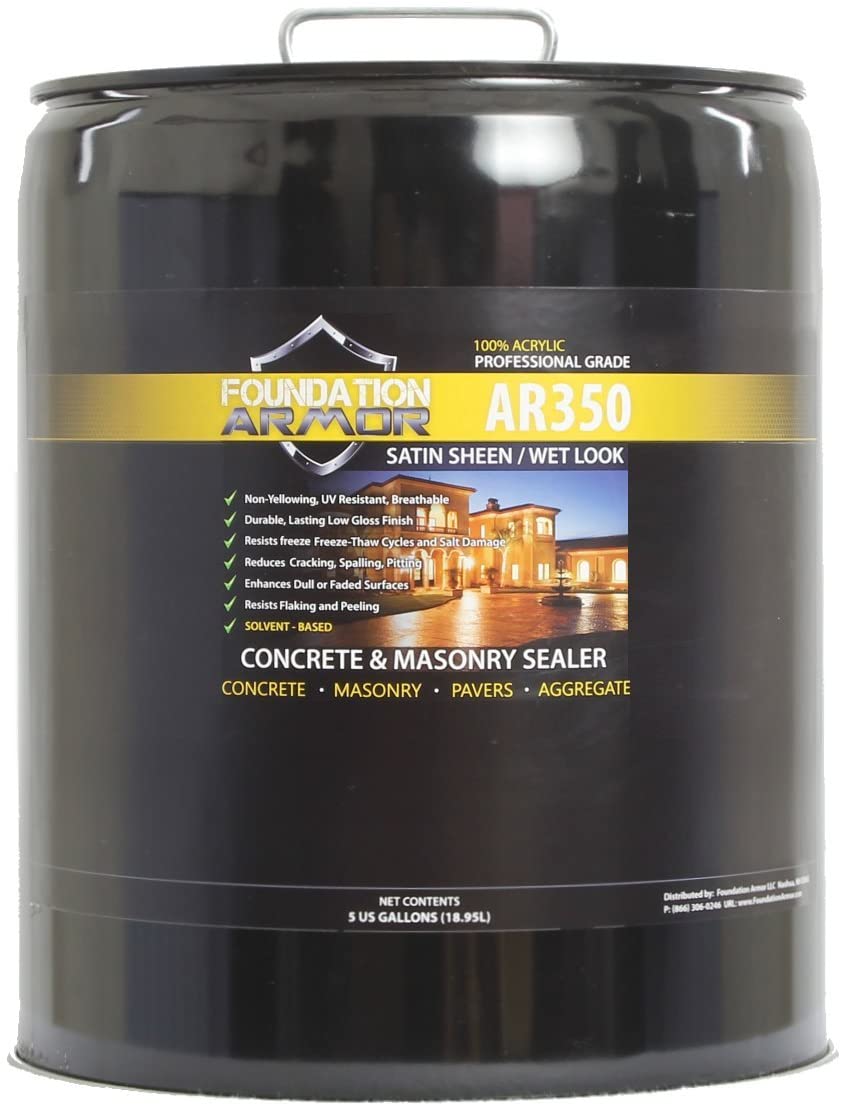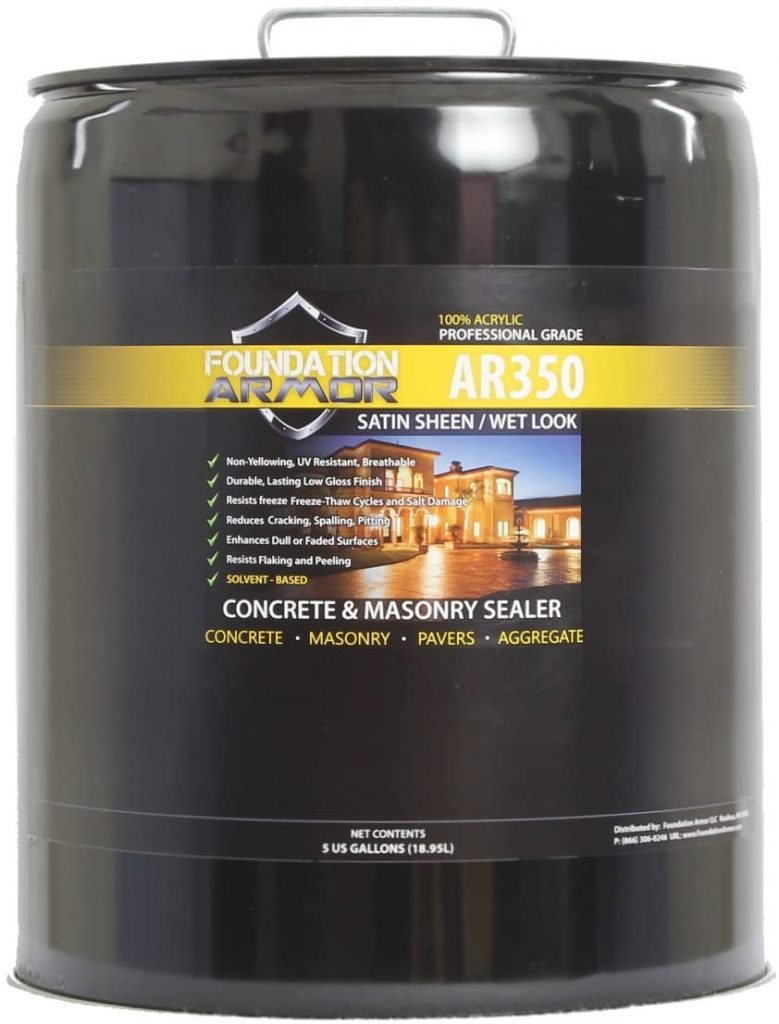 Your concrete and pavers deserve no less than the best protection. No other product on the market is as unique and versatile as Armor AR350. This environmentally friendly solvent-based sealer will take your surfaces to the next level, rendering them stronger and more durable than ever before.
It forms a tough, clear seal. The Armor AR350 offers a high gloss, durable, and chemical resistant coating for architectural concrete, flooring, basements, driveways, sidewalks, patios, and more.
Product Highlight:
Made from non-recycled U.S.U.S. manufactured resins
Breathable, low V.O.C.
It can be applied with a roller or sprayer
Non-yellowing and U.V.U.V. resistant
Here are the Miracle Sealants, which takes great pride in the quality and durability of our products. And the 511 Porous Plus is America's #1 wood sealer and has been rated number one by the Environmental Protection Agency for water repellency and stain resistance. So you can rest assured that your home or business will be safe from moisture and stains if you choose 511 Porous Plus.
It is the perfect sealant for the latest in modern building materials. 511 Porous Plus is resistant to water, stains, and vapour so that it won't peel off or wear away. In addition, this penetrating sealer is safe for people, animals, & plants so that you can leave it on your property without worries. Get the protection you need for your home, business, pool, garden, garage, or garage with 511 Porous Plus today!
Product Highlight:
Easy to Use
Weather Resistant
OK for Food Areas
Superior Coverage
U.V.U.V. Transparent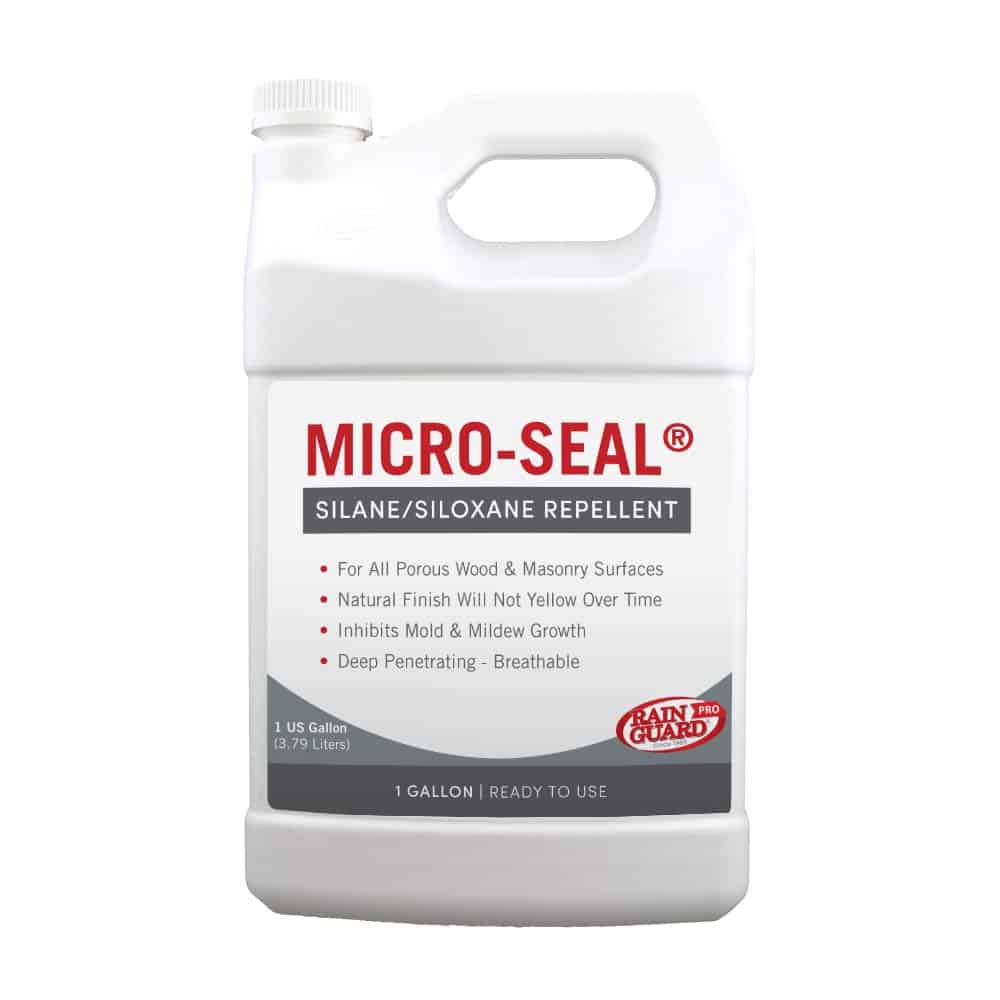 RAIN Guard PRO-CR-0356 is a silicon-based, clear, micro sealant that contains the newest water repellent chemicals on the market. Your project deserves to be protected with RAIN Guard PRO-CR-0356 which guards against excessive water, high humidity, and other harmful elements. Furthermore, with its clear finish and one-time application process, you can rest assured that your project will last long.
We all know how easy it is to get distracted by the beauty of a new home. So how about keeping it that way? RAIN Guard PRO-CR-0356 is a water repellent coating that goes on wet and dries clear, giving your home's exterior a protective layer whether you're looking for a simple wash and wax job or to seal up and protect the newest addition to your property.
Product Highlight:
Water-Based Concrete Sealer
Clear Spray Sealant
100% penetrating coating provides excellent resistance to water
Conclusion & Recommendations on the Best Paver Sealers out There!
Paver sealers are an essential part of paver paving because the pavers won't last for a long time without them. Hence, it's important to choose the right paver sealer, which will result in an attractive and long-lasting finish. This article discusses some of the best paver sealers available in the market, which you can use to seal your pavers.