Best heat gun for removing paint
Whenever you are painting over existing paint, you need to make sure the present paint is not peeling or flaking, so it doesn't undermine the new paint you intend to apply. If the old paint is flaking and peeling, or it is possible to see air bubbles forming on the paint, you need to eliminate the previous coat of paint before you can apply a new one.
For a looser layer of paint, you can use a scraper or wire brush to flake out the old paint, but if the paint layer is sticky and hard to remove, you may want to utilize a heat gun to remove the loose paint from the surface.
A heat gun is a simple but handy tool that helps get the desired paint results, so whenever you are going to renovate your home, don't forget to have a heat gun at hand to get that perfect finish.
How to strip paint with a heat gun
Paint and Varnish are hard to remove once applied on any surface, but a heat gun makes it easy by providing targeted heat transfer. Heat guns produces heat usually by a fan drawing air in at the rear of the gun, passing the air through the hot part to create a stream of hot air. Applying a heat gun is straight forward and it is a handy and lightweight tool that is simple to use.
To remove paint or Varnish, face the gun over the paint surface and let it do the work. It will take a few seconds, and the paint begins to bubble under the heat, when the paint is loose, move the gun and strip the paintwork with a scraper. The paint bubbles and blisters due to the hot air and moisture trapped under the paint layer.
Caution: Heat Guns are for blistering or making the paint loose, don't burn the paint by keeping the gun for a long on a single spot. However, the best heat gun is not only about paint removal. It has many uses such as Drying, Paint stripping, Soldering and welding, Object shaping and heat shrinking, Freeing up rusty fasteners, Thawing frozen pipes, and wherever you need a direct stream of hot air.
Best heat gun for paint removal
Here Are Our Picks For Best Heat Guns for Paint Removal 2021.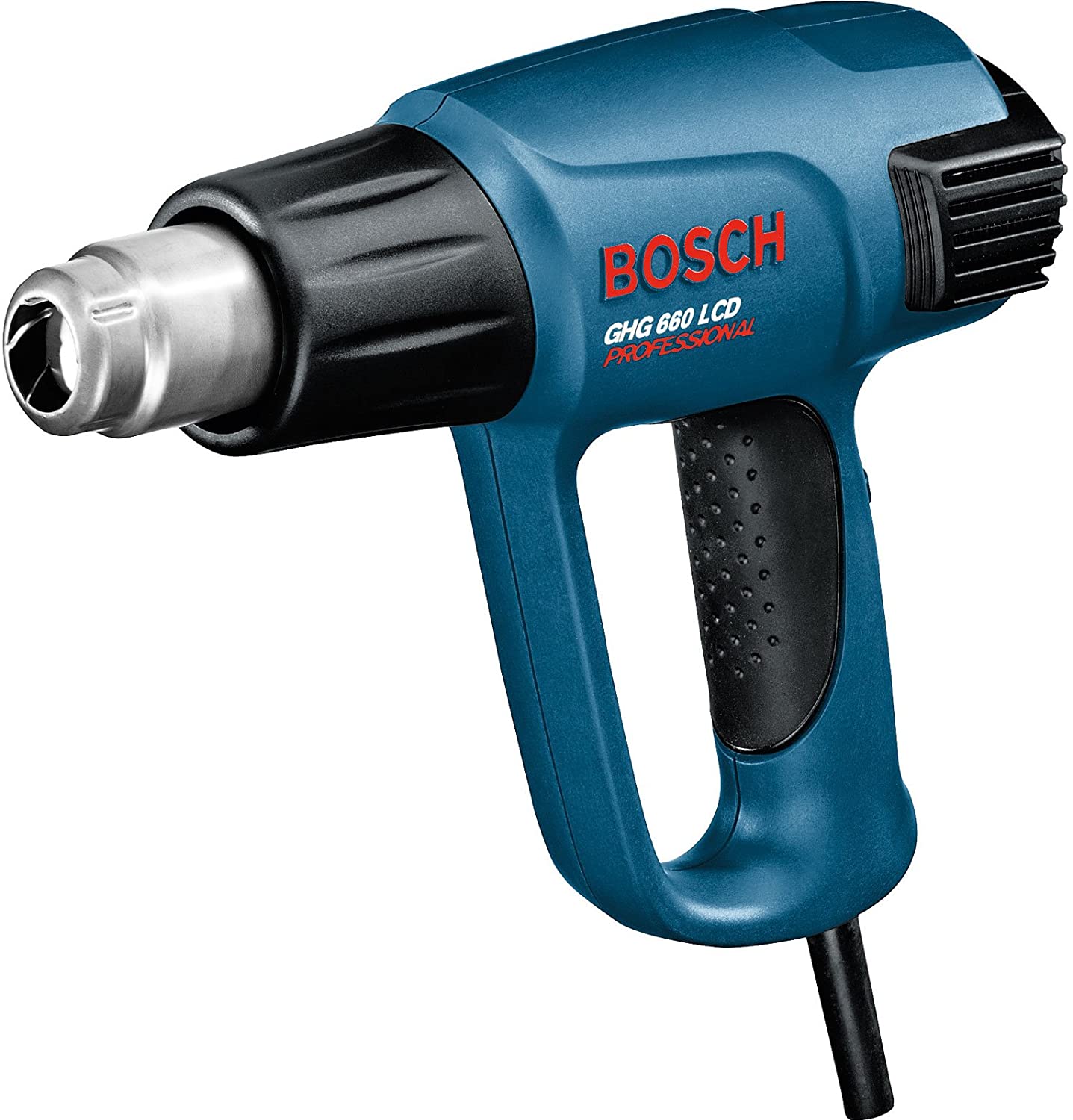 The top of the list of the best heat gun for removing paint the Bosch GHG 660 Pistol Grip LCD Corded Heat Gun which is best known for its ease of use. It comes with four favourite settings with a permanent lock so that temperatures and airflow are at the correct setting each time. Airflow and temperature controller are in steps of ten to get exact functioning and the information displayed on the LCD screen.
The Bosch GHG 660 Pistol Grip LCD Corded Heat Gun includes a cool down feature allowing the gun and heating element to cool within approx. 1 minute. The heat automatically switches off and cools if the gun overheats to guarantee a long lifetime of use. The gun also includes an ergonomic design with soft grip surfaces and a dirt filter removable for cleaning.
Features
Buy with the trust of Bosch
It comes with an LCD
The surface nozzle 50 mm
Glass protection nozzle 75 mm
Carrying Case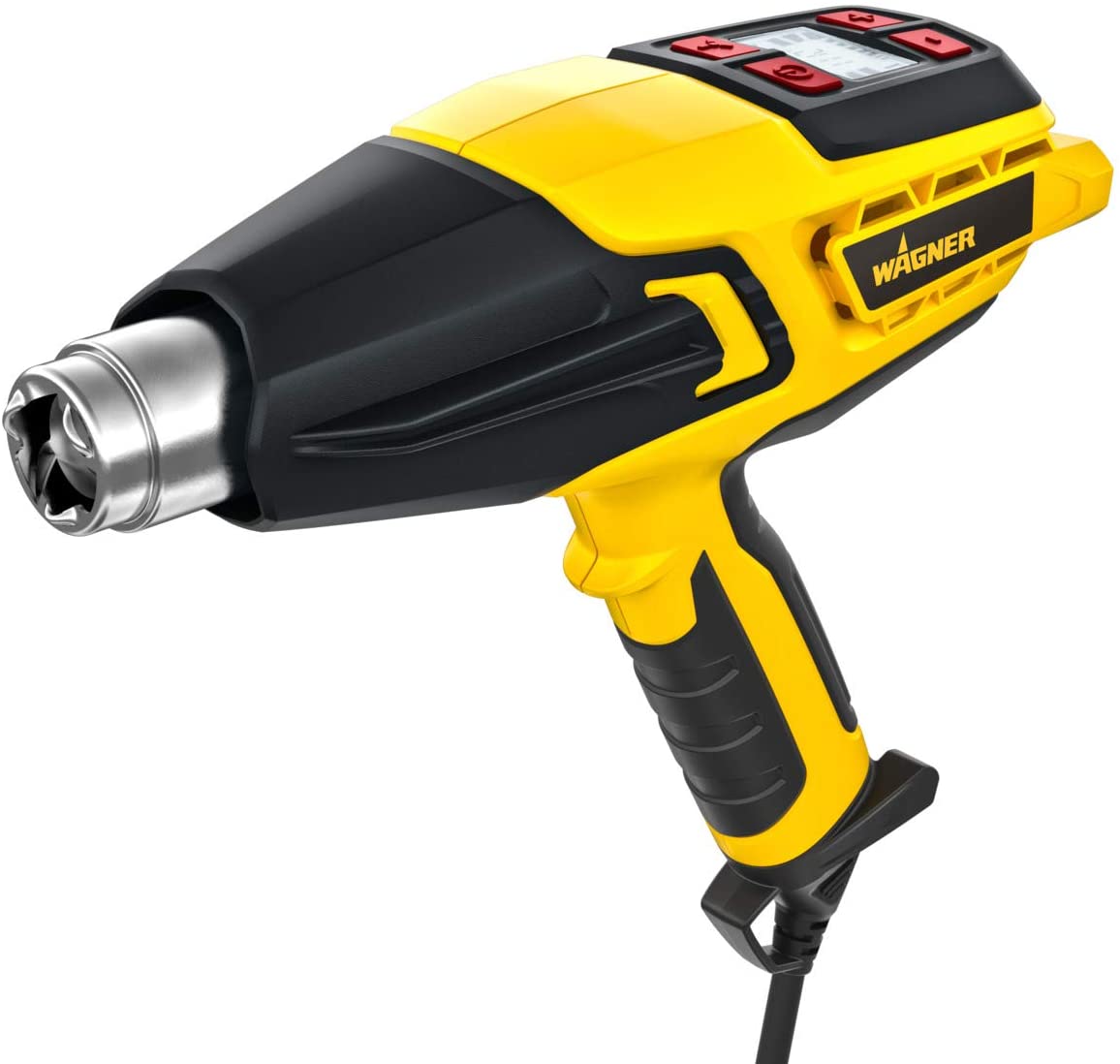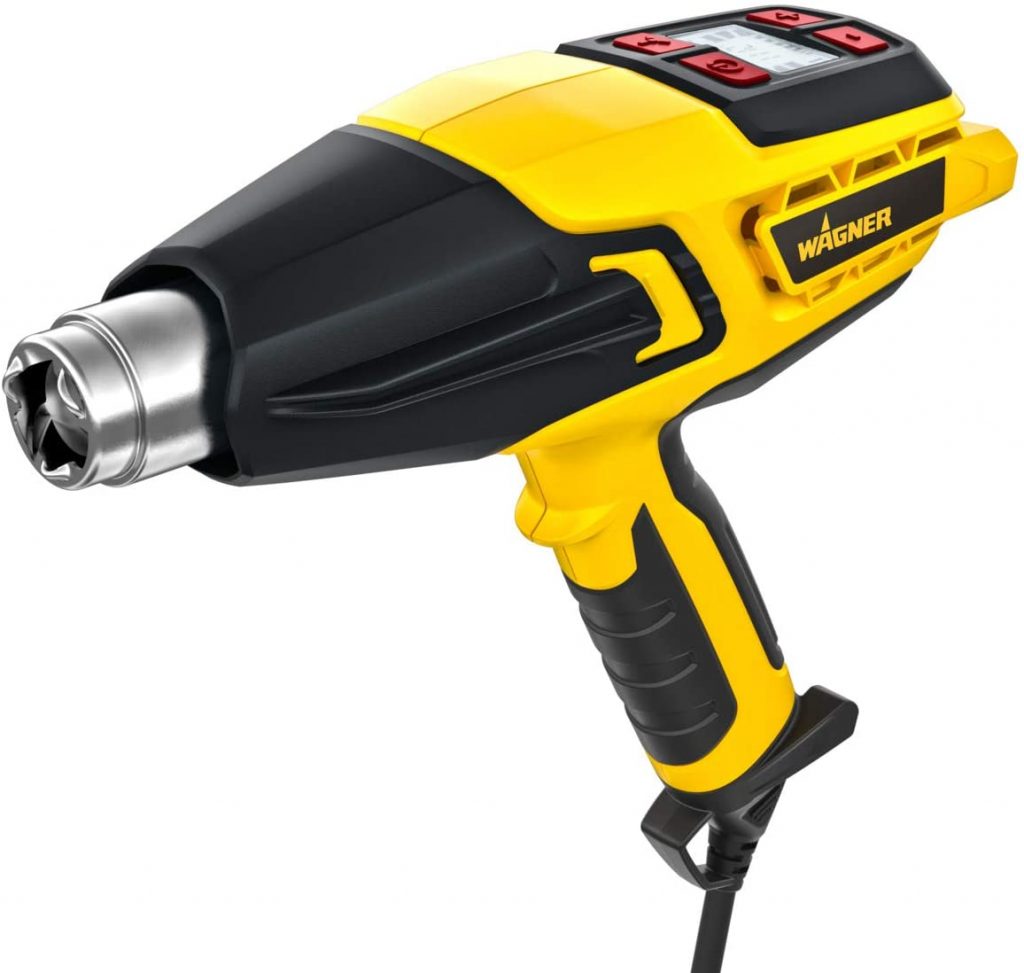 Here is the heavy-duty heat gun. The Wagner Furno 750 features 117 different temperature settings, six fan speeds, and four nozzles in a convenient hard carry case. It has an easy-to-read LCD screen and pushes buttons for easy use, even for the newbie.
The Furno 750 Heat Gun has a compact design that measures only 4.63″ x 11.25″ x 15.063″ and weighs only 5.1 lbs that take the labour out of the hands. Moreover, its heating system is made of ceramic for long-lasting durability, and the temperature ranges from 125F to 1300F or 50C to 700C.
Features
It comes with easy to read LCD Screen
Featured with Feet on the bottom
Heat up time is quickly reached in 30 secs up to about 700F
Comes with five directional nozzles for precise or specific applications.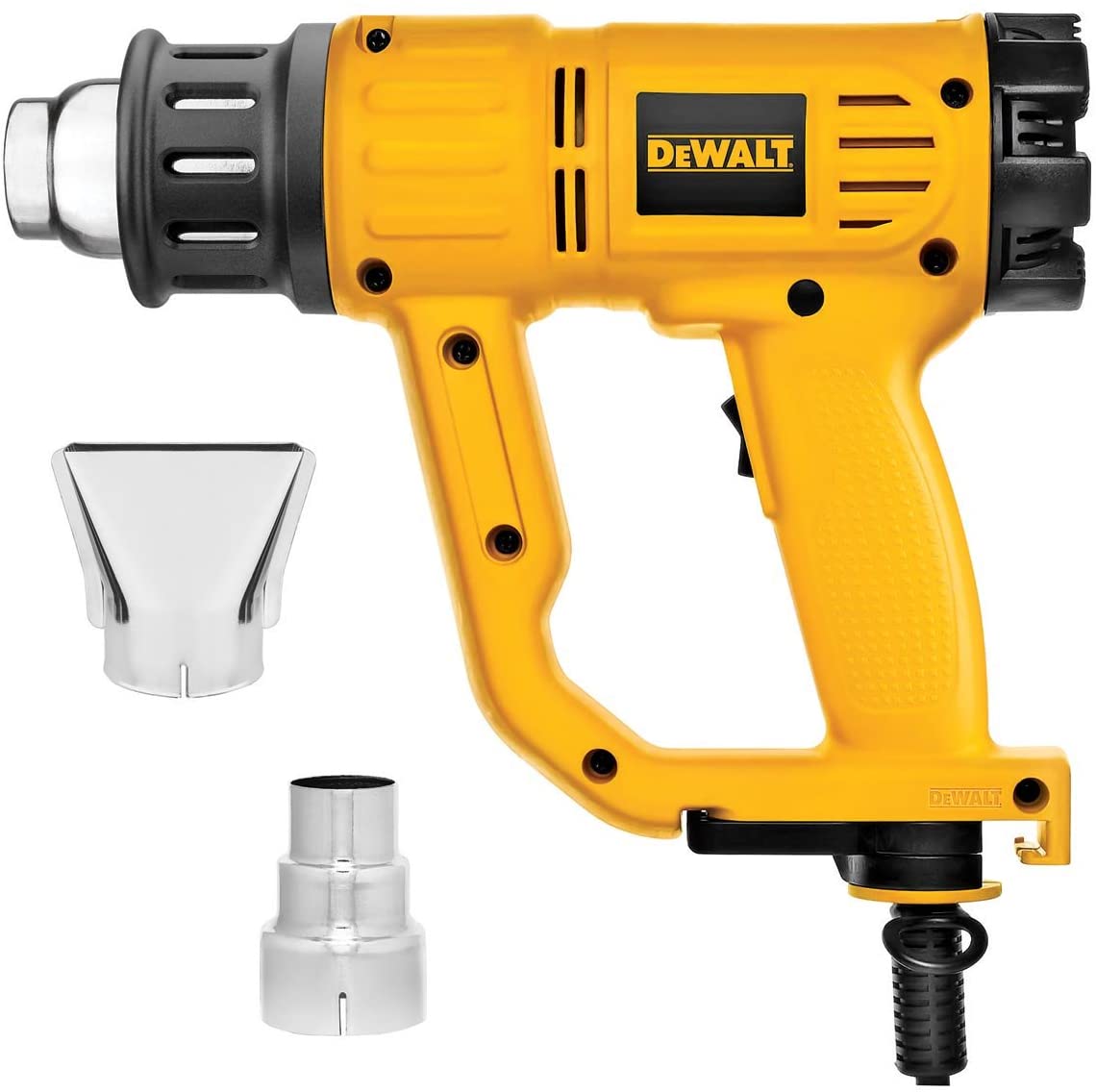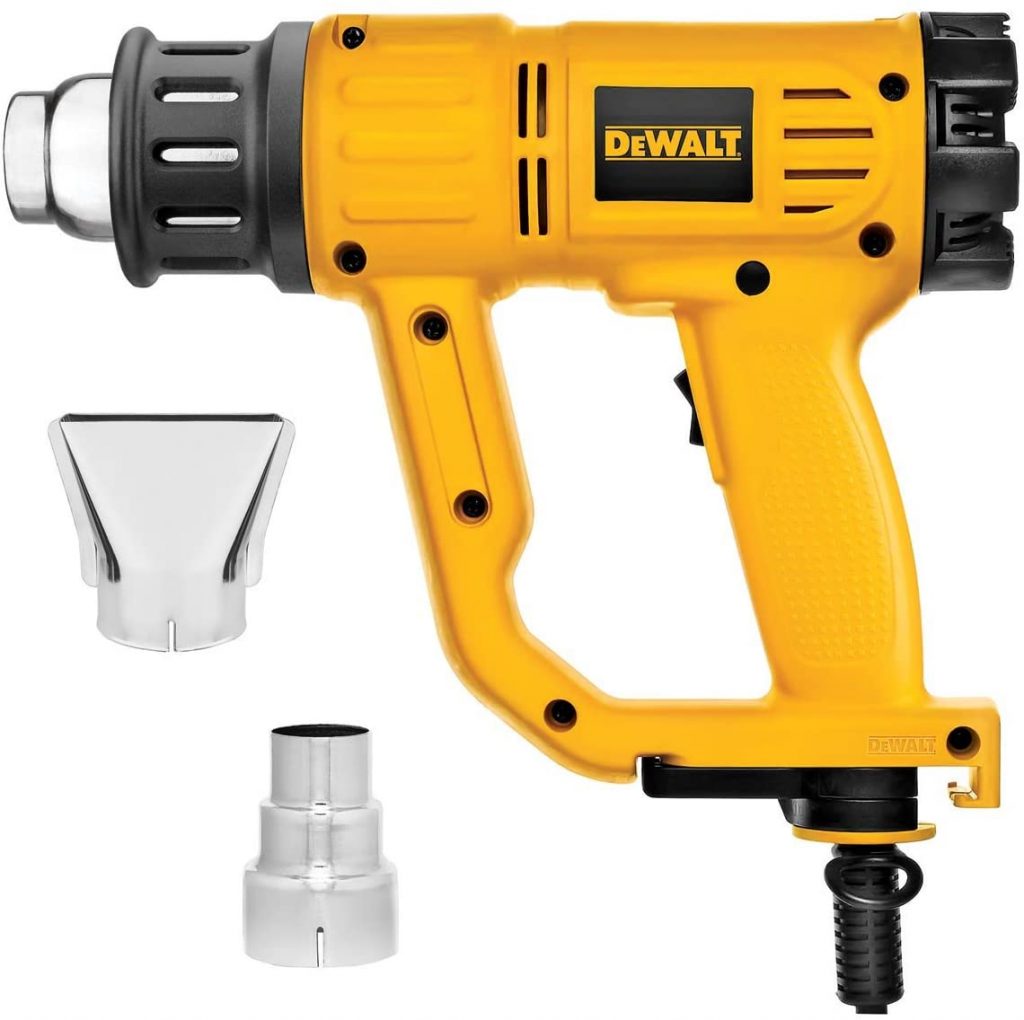 The second is Dewalt 1800 Watts Heat Gun with dual airflow. It is sturdy, durable, ergonomic, and lightweight for labour-free comfort usage. Its powerful dual hot air flow makes it possible to remove paint, softening adhesives, and automotive applications.
It is featured with a durable design with added protection for the heating element and a built-in stand beneath the handle for static use and safety. For better user visibility, it comes with two cone attachments.
Features
Double air Streams
Heating Component protection
Support stand
Large dial adjustment
Easy operation even with gloves
Heating Component protection for increased durability
Cone and fishtail nozzles included for Enhanced versatility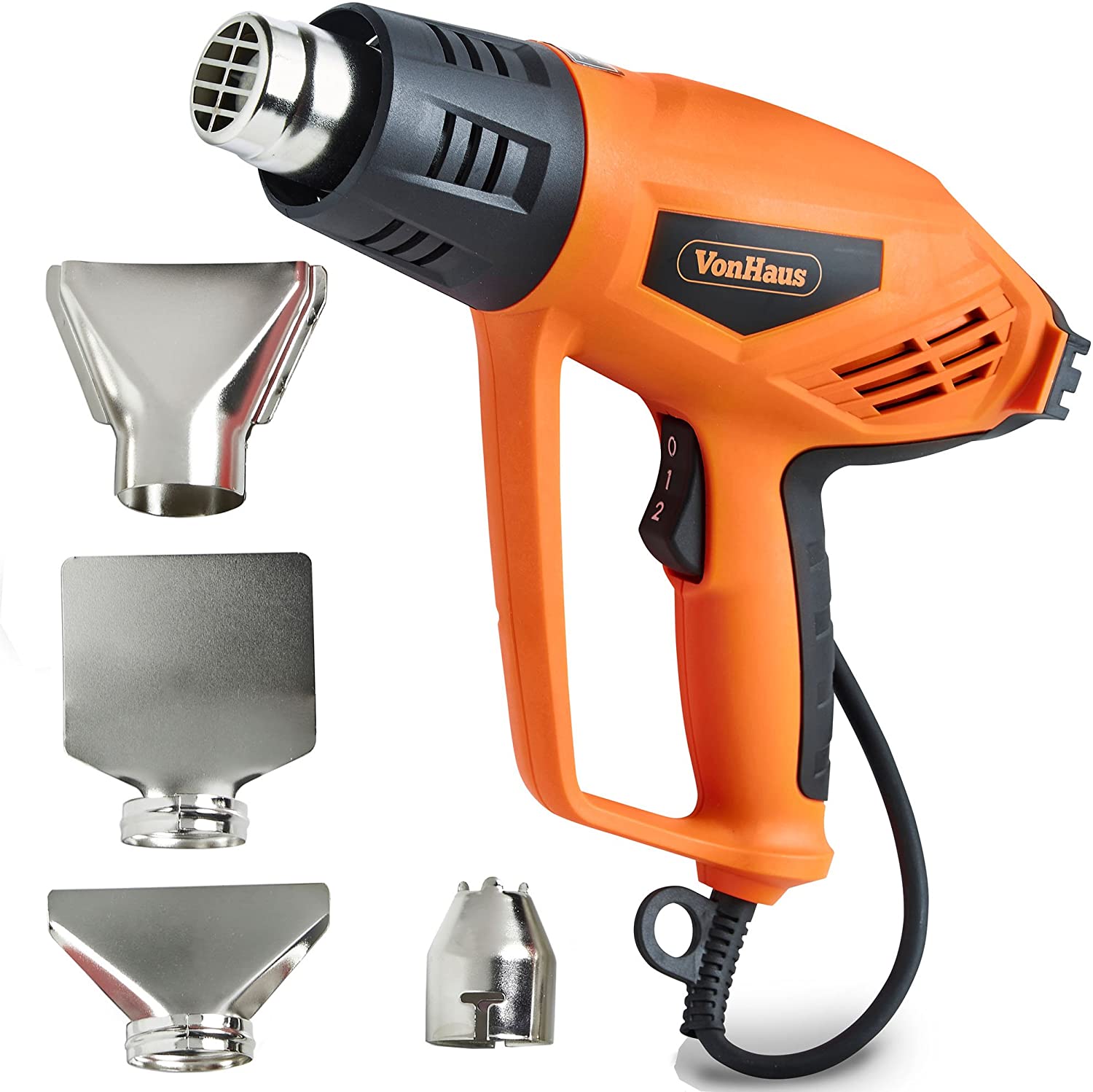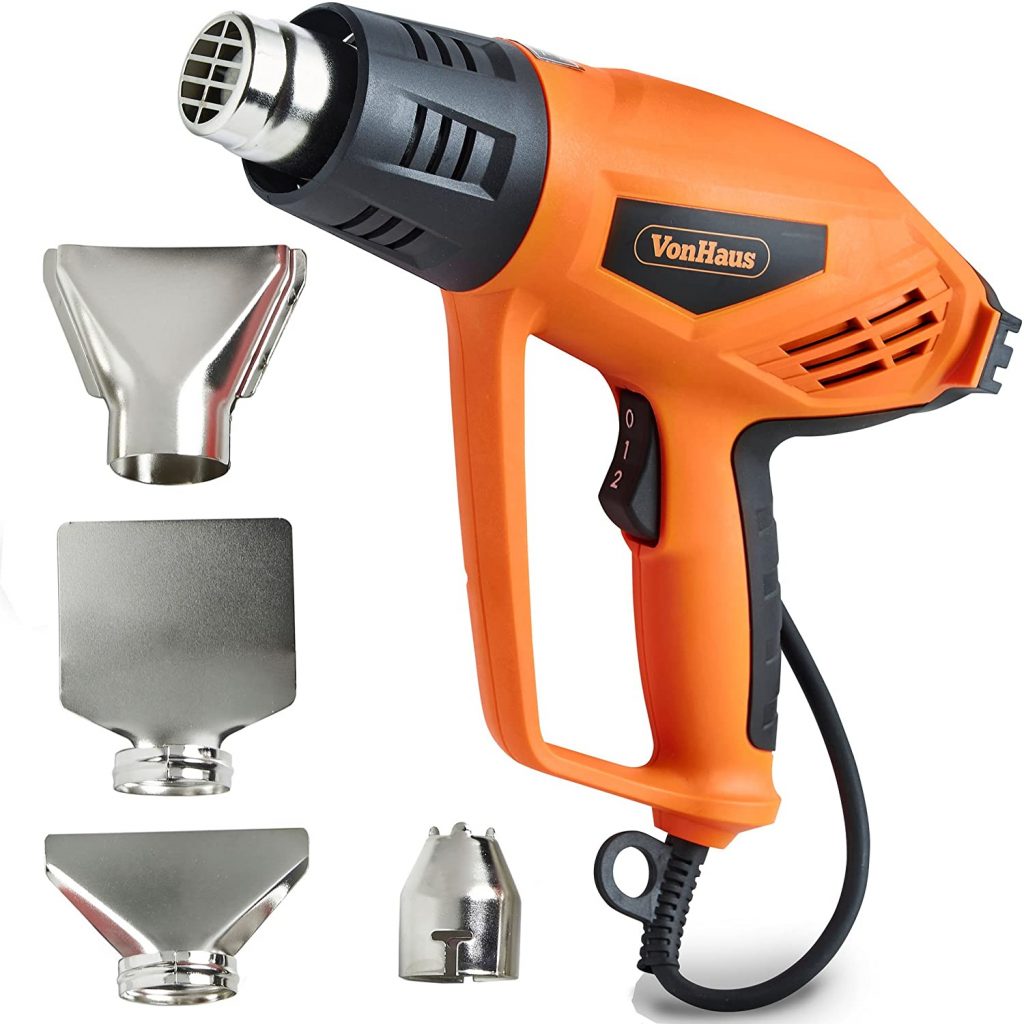 The VonHous is one of our top pic for heat guns because of its simple features and inexpensive price tag. It is the best choice amongst DIYers looking to get their hands on a paint removing tool. It is featured with high power heating mechanism of 2000W and can operate at two different temperatures and airflow settings. Two airflow settings range from 250 L/min to 550 L/min, while temperature varies from 350ºC lower to 550ºC higher.
The most notable feature of this gun is its body shape, capable of standing on its rear surface without falling over. It comes with an air-spreading nozzle to distribute the heat over a wider area.
Features
Powerful VonHaus 2000W Heat Gun
Simple yet quality heat gun
Two operating temperatures and airflow capacities
2 Year Warranty Included
Hope this article has let you look into how easy it is to remove paint with a heat gun and with the right tools it can be easy.
The Best Heat Gun for Removing Paint.