Best Lunch Box for Construction Work in 2024
If you are a construction worker, you have to do strenuous activities all day.
For a construction worker, almost all the day is spent at the construction site.
To do these energy-consuming tasks, they must keep themselves full of energy.
Having a good meal during the lunch break instead of fast food keeps your stomach full and helps you remain active all day.
If you are working during hot weather, you must keep yourself hydrated to do your assigned task.
In addition to this, who doesn't like a fresh meal with a cold drink?
But if you are away from home, how can you keep your meal this fresh?
So we decided to review some of the best builder's Lunch boxes and coolers that can prove advantageous in this aspect.
You can easily keep your meal fresh and drinks cold, so you don't have to starve during work, nor do you have to look for fast food during short lunch breaks.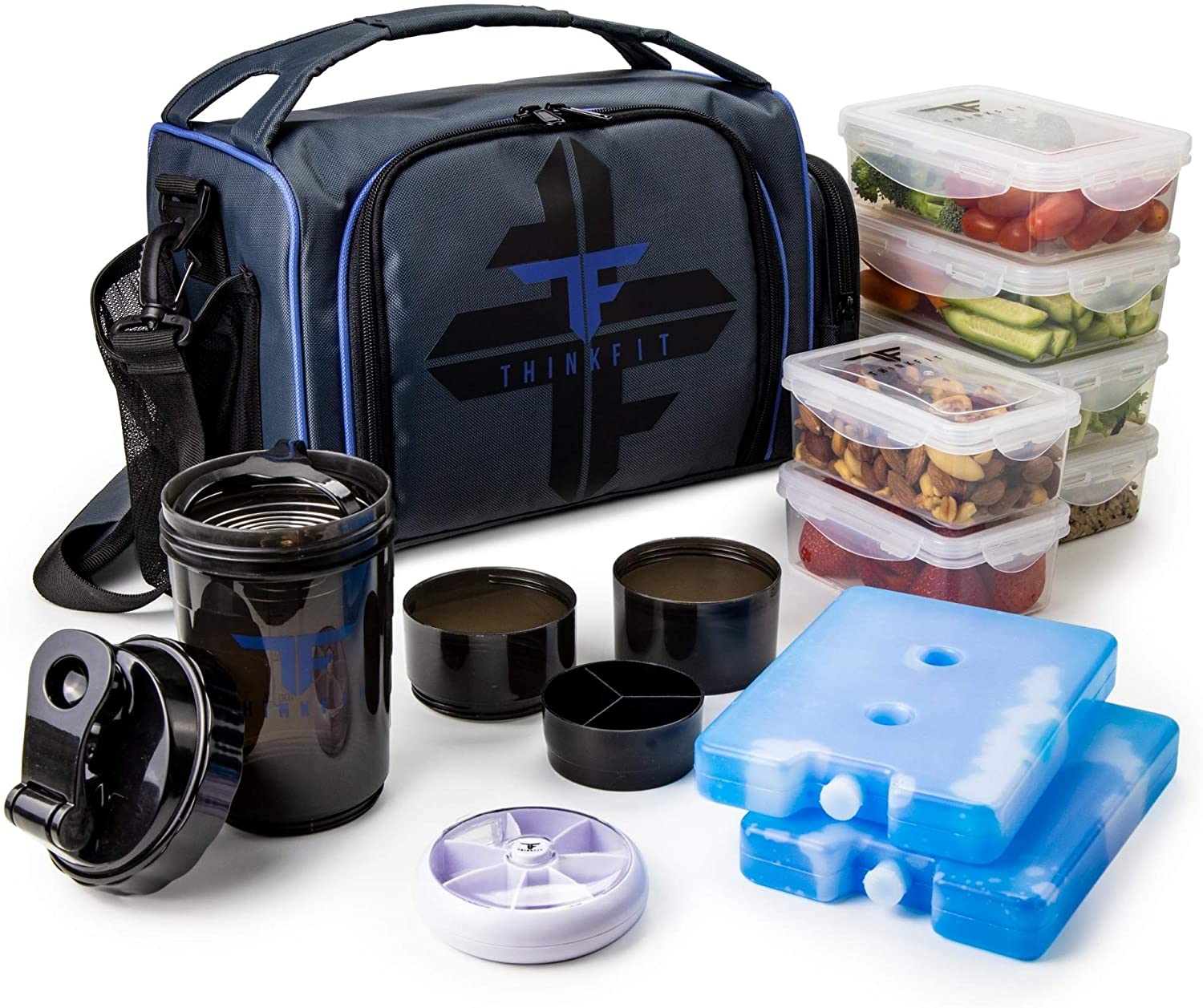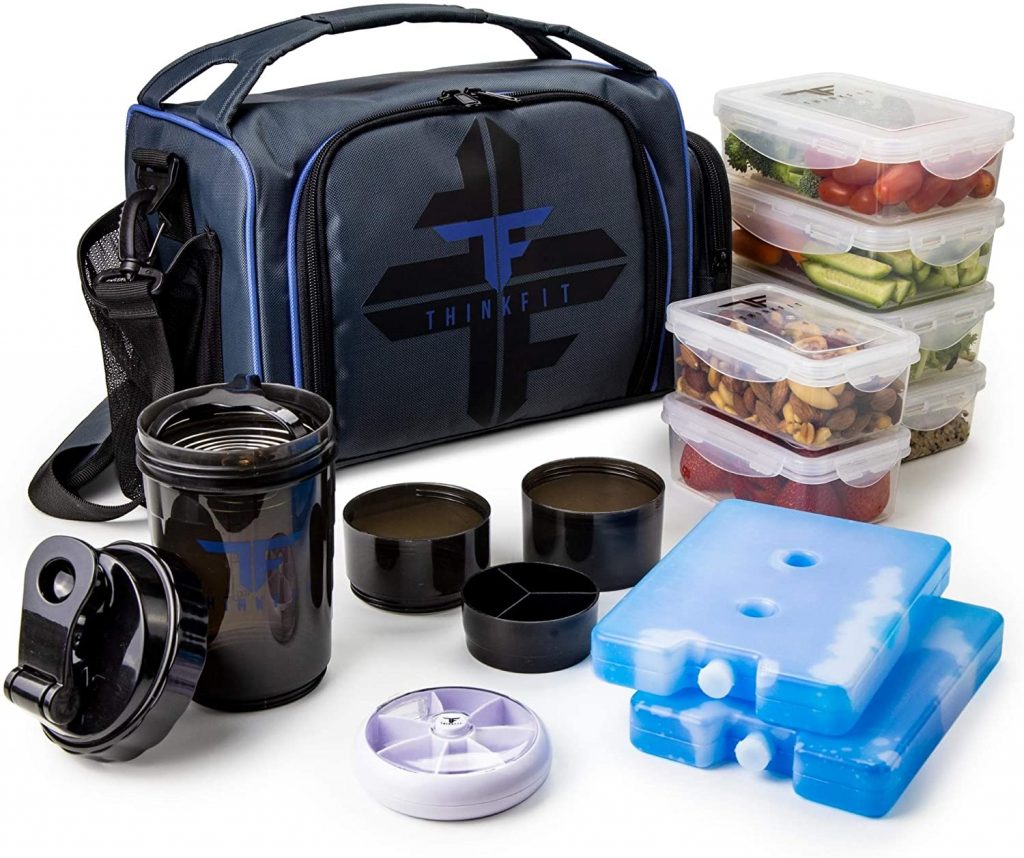 Weight: 3.5 pounds
Dimensions: 16.5 x 7.5 x 8 inches
The ThinkFit insulated lunch bag is quite famous among men and women having tough routines.
The insulated lunch box is an extravagant lunch bag that includes 6 containers for food, two ice packs that are reusable, a pills dispenser and shaker cups.
This is one of the most organized lunch boxes for those who are fitness freaks and have hectic work schedules.
The containers have tight lids so that the food in them remains fresh for 12 hours or more.
The containers are made up of BPA-free plastic, which makes them microwaveable.
The dual insulation keeps the food at the desired temperature.
The lunch bag has three compartments on each side, and it has an adjustable carrying strap.
What we like:
The containers come with a lifetime guarantee.
The containers are made up of heavy-duty BPA-free plastic.
It has a 48-inch adjustable shoulder strap and heavy-duty YKK zippers.
What we don't like:
It may not prove sufficient for more than one person's food.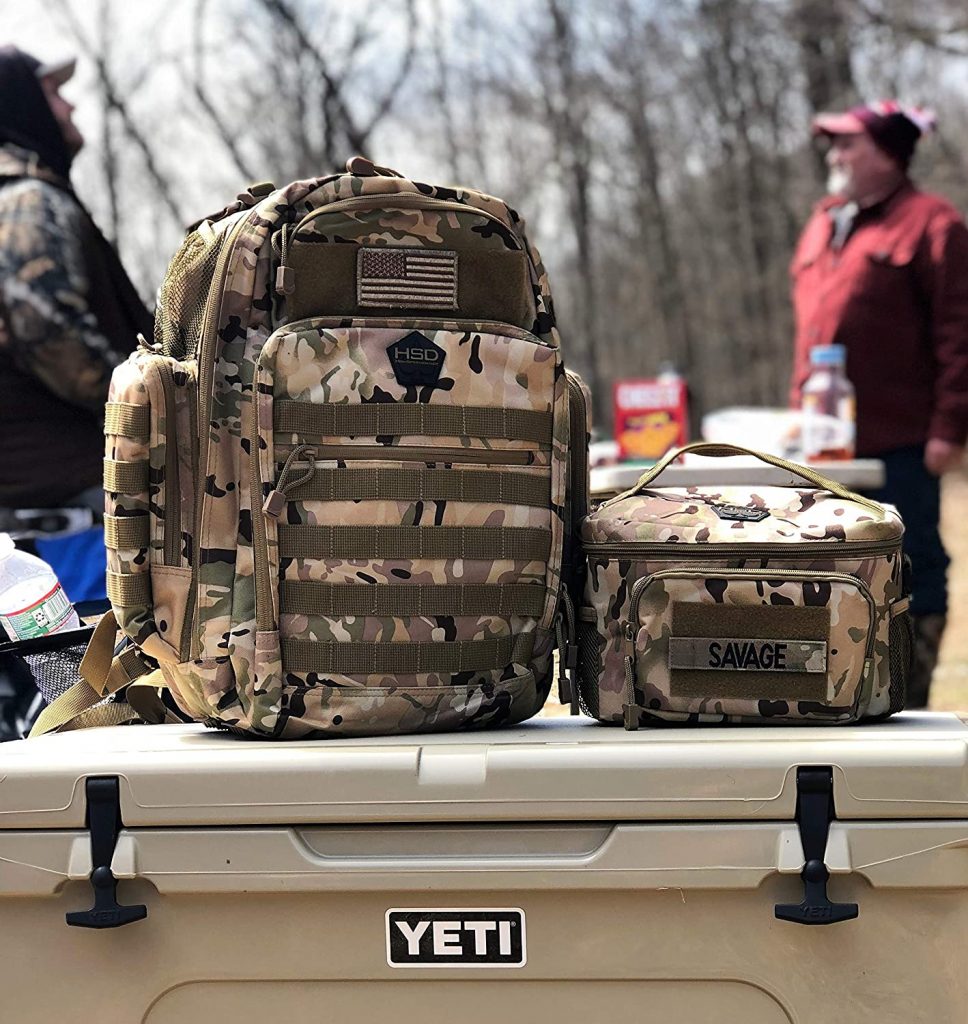 Weight: 0.86 pounds
Dimensions: 11 x 9 x 8 inches
The reason why this lunch box made it to the list of best lunch boxes for construction workers is because of its sturdy manufacturing.
This lunch box is a highly insulated one made up of tactical waterproof polyester.
This makes it durable even in harsh conditions. It has very thick insulation that keeps the food fresh for longer time periods.
This bag has webbings to make space for extra pouches.
What we like:
It has thick insulation of 8mm PE foam that keeps the food fresh.
It has a removable shoulder strap.
There are MOLLE/ PALS webbings for carrying extra pouches.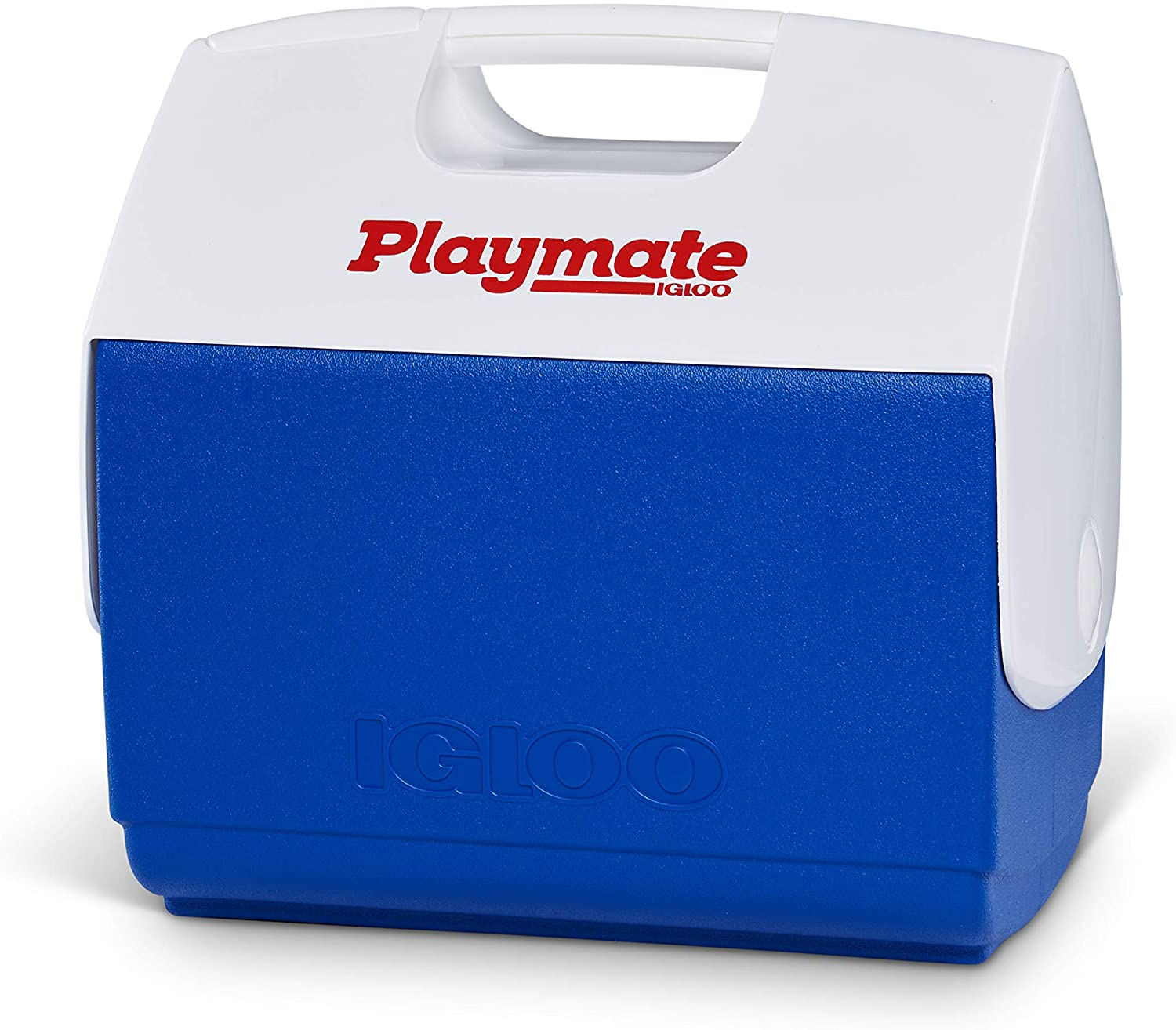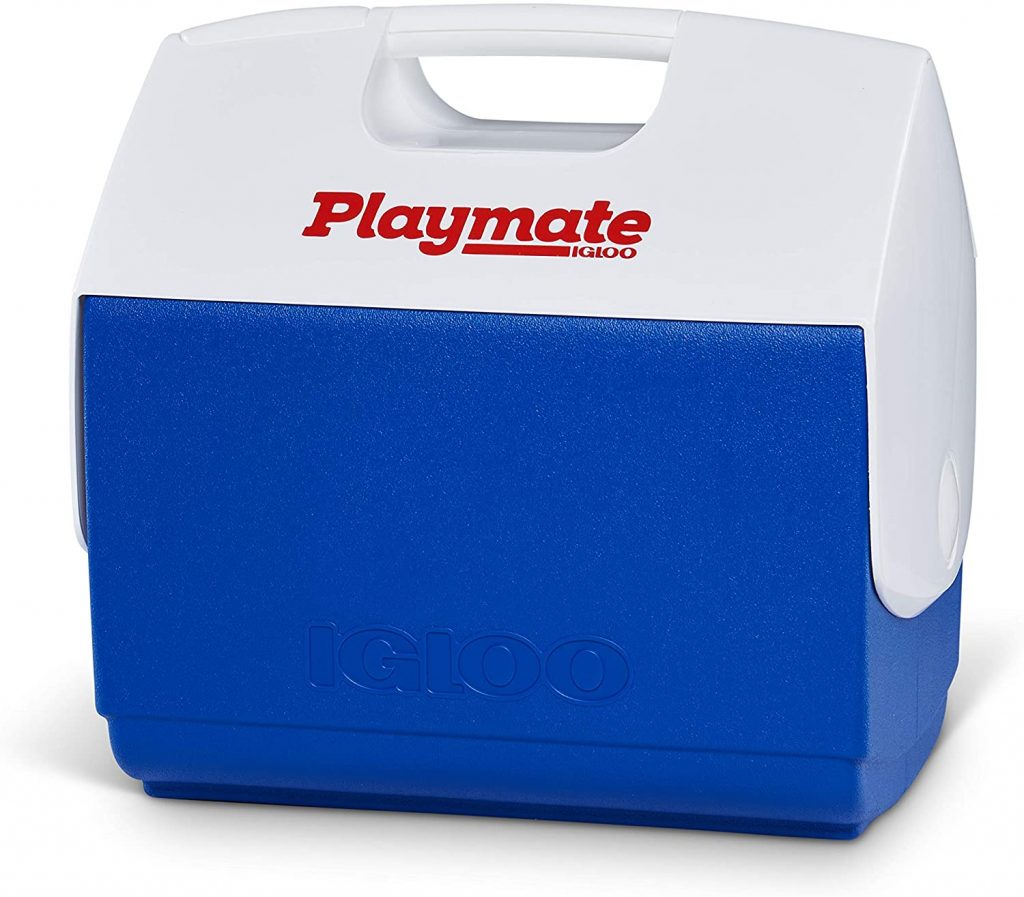 Weight: 0.64 kg
Dimensions: 25 x 17 x 25 cm
Capacity: 3.8 litres
Almost every construction worker is well aware of this IGLOO lunch box cooler due to its classic design.
IGLOO is quite a famous brand for manufacturing traditional red and white coolers.
But this Playmate Elite Compact Coolbox by IGLOO is the upgraded version with more modifying features that keep the content fresh.
It is very sturdy and made of high-quality plastic, making it durable for tough construction sites.
You can open it effortlessly, and there isn't any spilling of contents due to the flat surface.
What we like:
It has a very classic design and offers good capacity.
Due to its sturdy design, it is impact-resistant.
This Lunchbox is quite affordable.
What we don't like:
It has quite an average cooling time.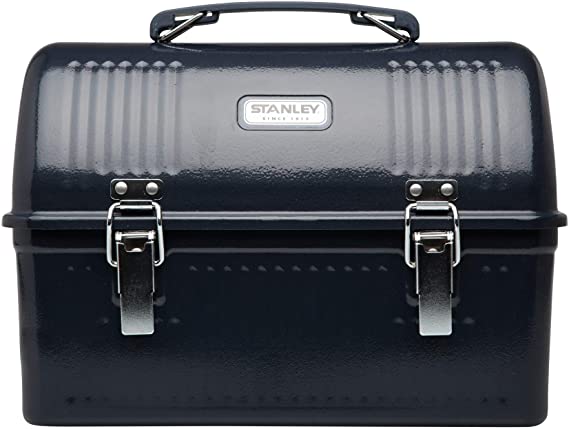 Weight: 2.55 pounds
Dimensions: 10.4 x 4.9 x 8.4 inches
Capacity: 10 quart
Stanley lunch box has a very classic design.
There is single wall insulation along with latches and hinges to prevent the content safe.
It is quite durable and is made up of 0.6mm SPCD steel.
This lunch box has a very large capacity of 5200 mm so that you can also share your meal with the crew.
There is a handle at the top so you can easily carry this lunch bag around.
This lunch box is BPA-free and dishwasher safe.
You can easily put a thermos of 20 oz. or a food jar of 10 oz. in it.
There is two compartments with an elastic band on it in order to keep the containers in place.
The Stanley classic lunchbox has proved to be a good lunch box for construction work over the years due to it's tough, simple design.
What we like:
It has a very traditional yet sturdy design.
This lunch box is very easy to carry with the top handle.
What we don't like:
There is only a single insulating layer.
You have to buy extra containers on your own.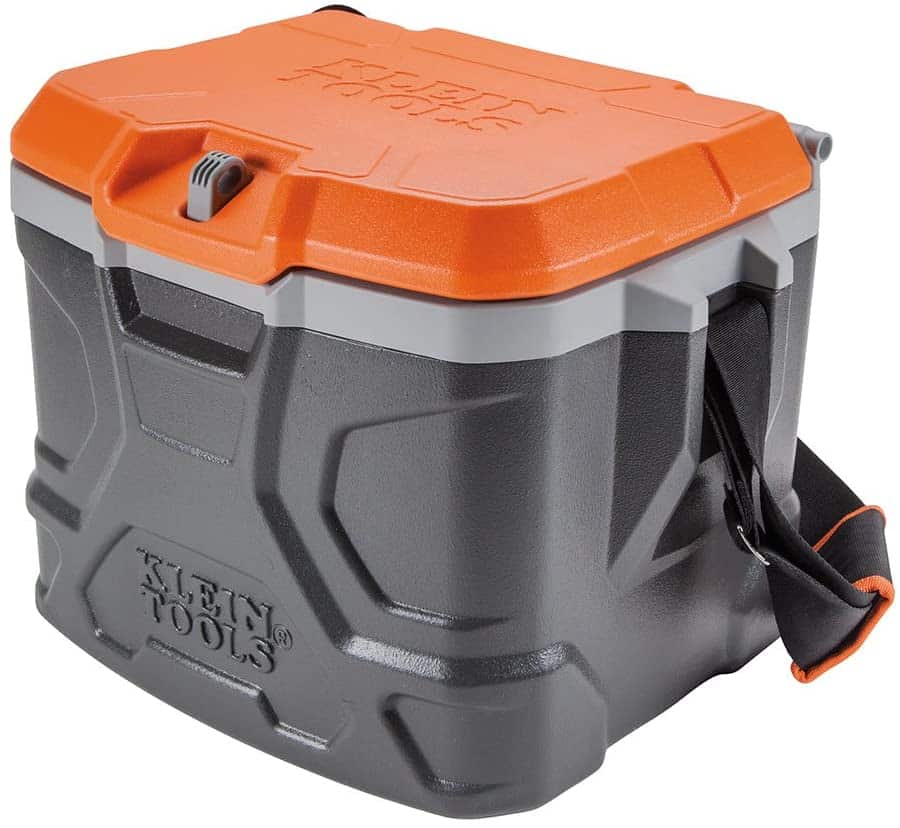 Weight: 16.8 x 12.5 x 13.5 inches
Dimensions: 3.08 kg
Capacity: 17 quart
This Tradesman Pro Lunch box by Klein tools is a highly robust lunch box that can keep your drink cool and food fresh for up to 30 hours.
Due to its sturdy shape, you can take it to the hardest job locations.
It is able to withstand scratches due to its durable material.
You can even use the lunch box as a seat, making it a touch lunch box for construction work.
The fresh contents will keep you hydrated during hot weather.
It's is a very cool orange and grey colour that offers quite a vast storage space.
There is a shoulder strap to carry it around easily.
What we like:
The lunch box keeps the food safe for 30 hours.
Its material is very robust that it can serve as a seat.
What we don't like:
There is no divider/ compartment in this lunch box.
It may feel a little heavy to carry around.
Weight: 3.5 pounds
Dimensions: 16.6 x 11 x 13 inches
Capacity: 19 quart
This ENGEL lunch cooler not only keeps your food cold and fresh but also offers a space for carrying your belongings.
You can carry your cell phone or other electronic equipment along with your meal.
It serves as a dry box due to its tight lid and preventing moisture from entering.
This lunch cooler is made up of very stiff materials that shut off stains and scents from entering.
It is very compact and lightweight so you can easily carry it around.
What we like:
The items are protected very well in it.
This lunch box is lightweight and can be carried around easily.
You can easily submerge it into the water because the lid is tight.
What we don't like:
It is a little expensive.
It may not be able to retain food at a certain temperature for a longer duration.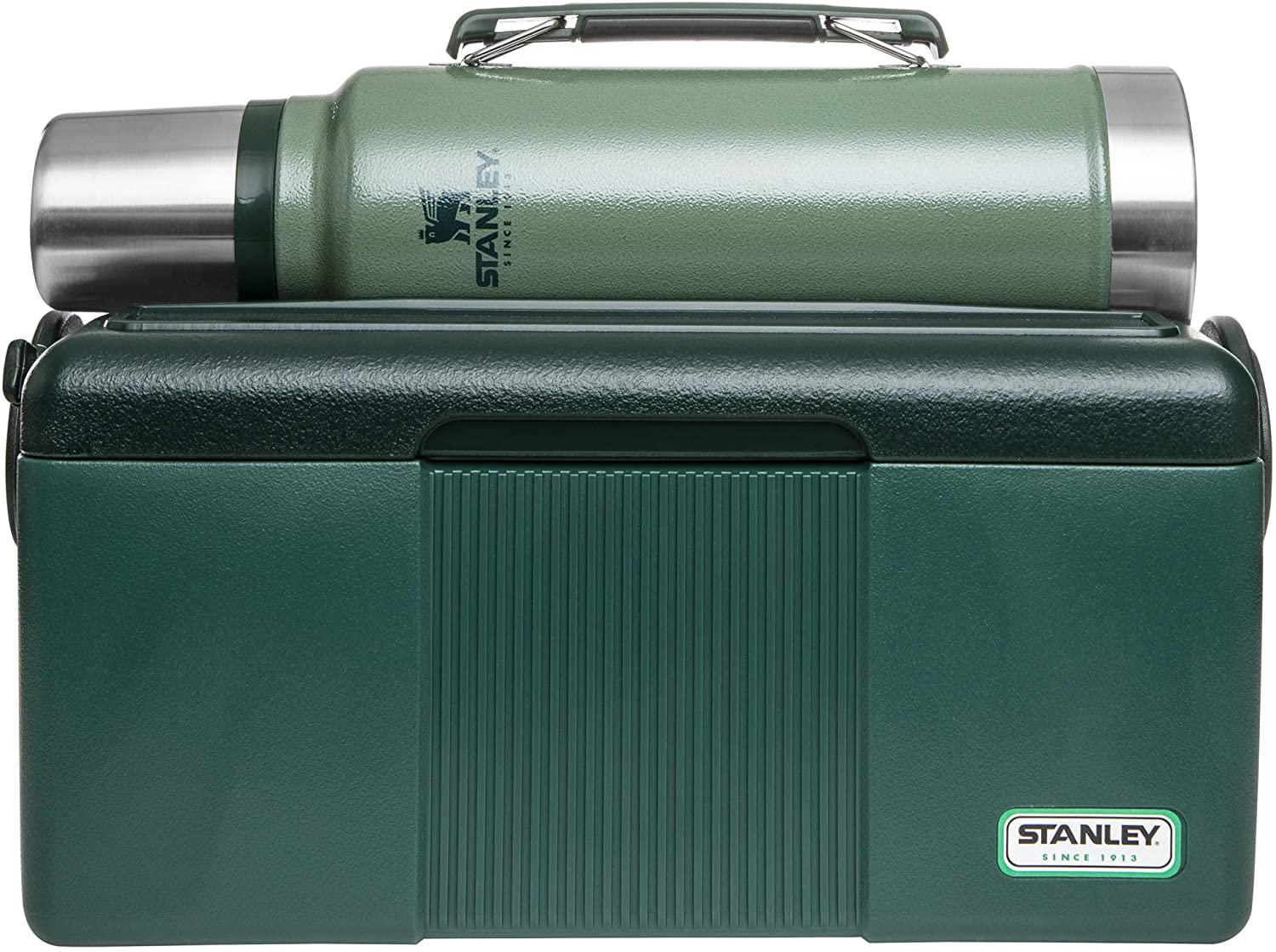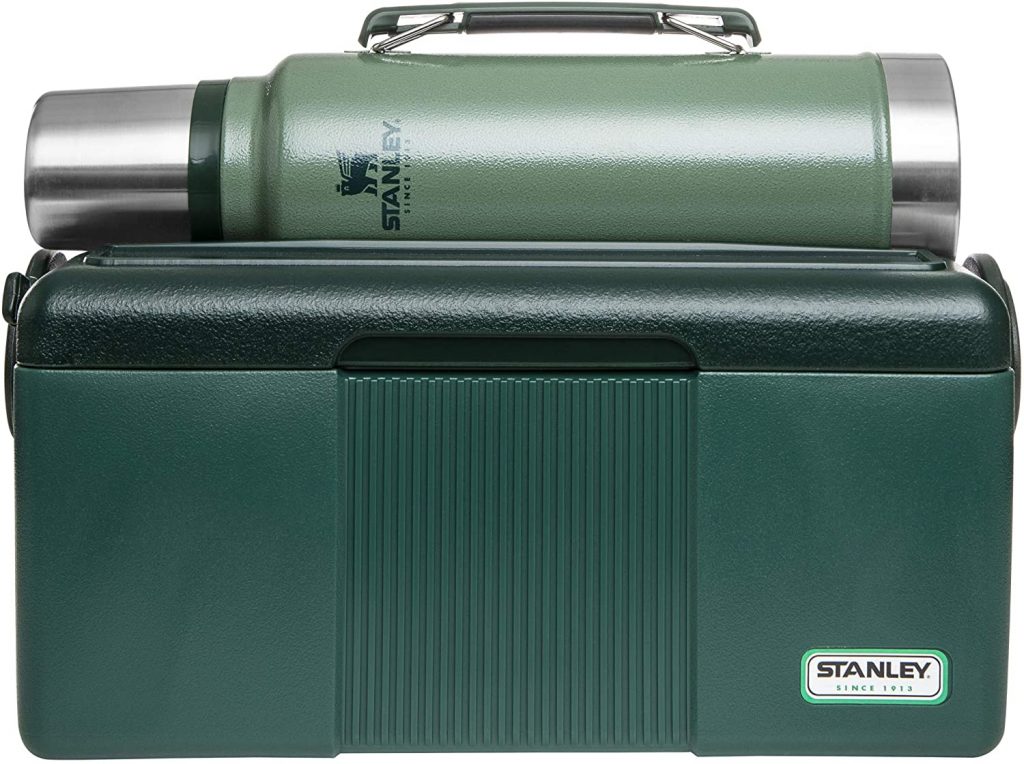 Weight: 2.9 Kilograms
Dimensions: 41 x 24 x 34 centimetres
Capacity: 3.8 litres
7 quart Heritage Cooler and 1.5-litre Flask.
Vacuum bottle keeps liquids hot for up to 40 hours, cold for up to 35 hours, or ice for up to 6 days.
Take your lunch to the construction site like a pro with the Stanley Adventure Heritage Cooler Combo. Stanley paired the Heritage Cooler with the Classic Stanley flask, which is designed to fit under the cooler's handle to be both carried in one hand. They will keep your lunch cold and protected while your coffee and tea stay piping hot.
The spacious interior is sectioned to keep different food cool and organized, while the heavy-duty handle ensures a solid grip and quality build. whether it's stored in your work vehicle or used in remote places, this Stanley work cool box and flask will get the job done
'Built for life' is a motto Stanley stood by since 1913 with their promise to provide rugged, capable gear built to last a lifetime.
Conclusion
Everybody needs a good meal in them when working on the construction site and prepping your food and also eating a healthy balanced diet is vital for health and also performance.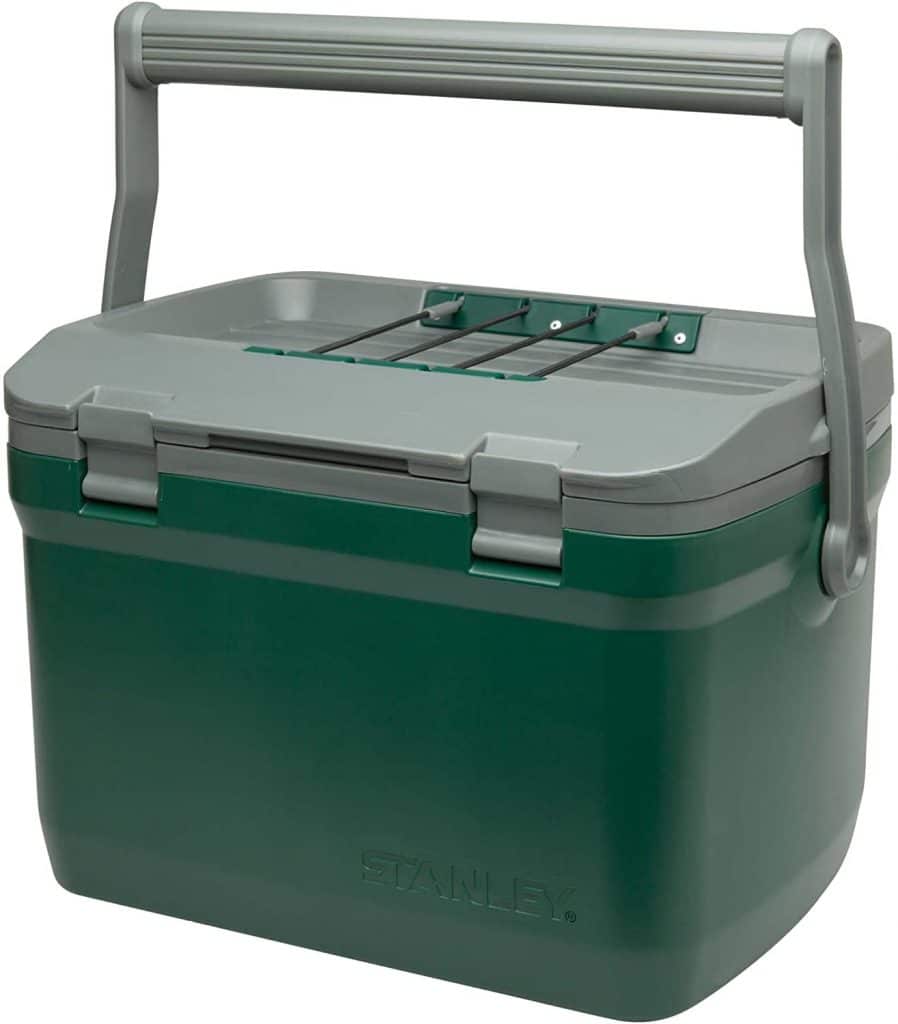 Weight 2.96 Kilograms
Dimensions 43 x 33.8 x 28.6 centimetres
Capacity 15.1 litres
The adventure cooler has double-wall foam insulation that keeps this icebox cold for up to 27 hours, nearly 40 per cent longer than your typical coolers.
It's ideal for camping, fishing, picnics, or your everyday Builders lunch box, and it is perfect for any building site that doesn't have facilities.
The high-density polyethene outer shell and sturdy latches allow this cooler to take a beating, ideal for the ruggedness of any construction site. You can hold a Stanley vacuum bottle or other accessories on a flat top with a durable rubber string.
The silicone gasket on the lid ensures superior insulation and makes this leak-proof when the latches are locked.
The heavy-duty top handle makes this cooler easy to grab and carry
The strings along the top can hold down a bottle or flask.
That's why we put together the best lunch box for construction work,
The lunch boxes are high quality and give choice for what suits the needs of a tradesman.
Keep a lookout for future reviews from the trade.